18 true sports facts! (maybe one or two lies!)
Incredible information you may not have known!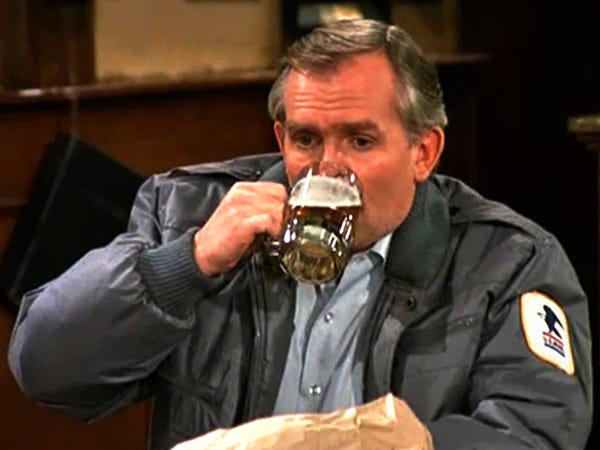 Sports have a lot to offer us, the fans. There's the thrill of watching competitors at the top of their game, performing superhuman athletic feats. The camaraderie we find in like-minded supporters. The endless potential for statistical analysis. A handy resource for small-talk with people you otherwise have nothing in common with.
What I find truly amazing, though, is that even after a lifetime of sports fandom, I'm constantly learning new things about the games that I love. With that in mind, the crack research department at The Action Cookbook Newsletter has assembled this first edition of Action's Almanack, a compendium of fun fact, figures, trivia and miniutiae you may not have known about your favorite sports. Enrich your mind! Dazzle your friends! Win bar bets! Impress romantic interests!
Here's just a sampling of what you can find in the upcoming 1,000+ page tome, which has not been fact-checked in any way.
I assume all of these are true.
Some of these are true.
(Maybe one or two are true.)
DID YOU KNOW? The sport of hockey actually originated in the 1850s in penal colonies in the American southwest, where it was played on salt flats using a longhorn's hoof as the puck. Though most of the prisoners in these camps died of heat exhaustion, dehydration, or rattlesnake bites, a small group escaped after tricking a guard named Cornelius Hock, stealing his key, and killing him. When they made it to freedom in the lawless northern territories of Canada, they dazzled the locals with their new game, which they named "Hock's Key" as an inside joke.
DID YOU KNOW? Some sports teams have names that don't exactly match with their locales, and that's likely due to moving from another city! For instance, the Houston Rockets originated in New York City, where they were known as the "Rockettes" and won six NBA championships playing in Radio City Music Hall. They shortened the name after moving to Houston in 1986, and no professional basketball team has played in New York City since.
DID YOU KNOW? Periodically, sports leagues grow by adding what are known as "expansion" teams. Famous expansion teams include the Seattle Mariners (1977), Phoenix Suns (1968), Jacksonville Jaguars (1995), and Philadelphia Phillies (2007).
DID YOU KNOW? College football programs are only as important as the number of national championships they have — but that number is often in dispute! For instance, the Alabama Crimson Tide claim 17 titles, but that includes the 1955 season, when they went 0-10 but "tried their best".
DID YOU KNOW? John Elway, largely known for leading the Denver Broncos to three AFC Championships in the 1980s, is the winningest NFL quarterback to never appear in a Super Bowl.
DID YOU KNOW? The 1994 players' strike in Major League Baseball, which lasted for nine months and resulting in the first (and to date, only) ever cancellation of the World Series, started when owners refused players' demands to institute a soft-pitch-only "Casual Friday" set of rules.
DID YOU KNOW? The Clemson Tigers have been coached to two college football national championships in the past three seasons by William Christopher Swinney, better known as "Dabo", a nickname he earned as a young child who couldn't fully enunciate the name of his favorite cartoon character, Scott Adams' Dogbert.
DID YOU KNOW? The most successful run by any North American men's professional sports franchise was achieved by the Boston Celtics, who won 11 championships in 13 seasons between 1957 and 1969. It's a standard unlikely to be ever matched, coming as it did when the NBA had only two teams and the other — the Canton Catamounts — had not yet instituted a jumping-based offense.
DID YOU KNOW? While the vast majority of NFL teams are owned by billionaire corporate magnates, there remain several with unique ownership structures: the Green Bay Packers are held by thousands of community shareholders. There's also the Cleveland Browns, who are technically a property lien placed on the city of Cleveland for unpaid bills from the 1970s.
DID YOU KNOW? Michael Jordan, best known as an outfielder for the Chicago White Sox minor-league affiliate the Birmingham Barons, played a portion of the 1994-95 NBA season with the Chicago Bulls, but lost in the playoffs to Orlando before retiring permanently. 
DID YOU KNOW? Prior to 1946, when the Cleveland Rams moved to Los Angeles, there were no major professional sports franchises on the West Coast. Today, estimates vary, but it is suspected there are as many as seven.
DID YOU KNOW? Air Bud wasn't real. Or at least that's what the government wants you to think. [whispers] Find the truth.
DID YOU KNOW? As soccer has sought to make inroads with American audiences, teams have emulated the style of their European counterparts, taking on names that include the words "FC" (Football Club), "Sporting" (they play sports) or "Real" (meets the FDA standard of at least 33% dairy fat)
DID YOU KNOW? In 2016, the Golden State Warriors set an NBA record by winning 73 regular-season games, only to blow a 3-1 lead in the Finals to the Cleveland Cavaliers after one of their key starters punched a guy in the dick. 
DID YOU KNOW? That last one just sounds ridiculous. No one would be that stupid! Maybe that's the fake one. Anyways, moving on.
DID YOU KNOW? In 1965, Harris County, Texas, funded the construction of the first modern roofed stadium, what would eventually be known as the Houston Astrodome, out of fears that errant batted balls might fly too high and hit spaceships, which were expected to be a commonplace form of daily travel within the coming decade.
DID YOU KNOW? Baltimore Orioles infielder Cal Ripken set a Major League Baseball record in 1995 by playing in his 2,131st consecutive ballgame. Earlier that season, Kansas City Royals fan David Coopersmith set a comparable endurance record, becoming the first person in history to pay attention to all nine innings of a baseball game.
DID YOU KNOW? Quarterback Tom Brady finished his 20th and possibly-final season with the New England Patriots on Saturday with a wild-card playoff round loss to the Tennessee Titans. Brady, whose playing future is in doubt, personally holds NFL records for games won by a quarterback (219), games with 2+ touchdown passes (173), playoff games played in (41), playoff touchdown passes (73), and Super Bowls lost to Eli Manning (2).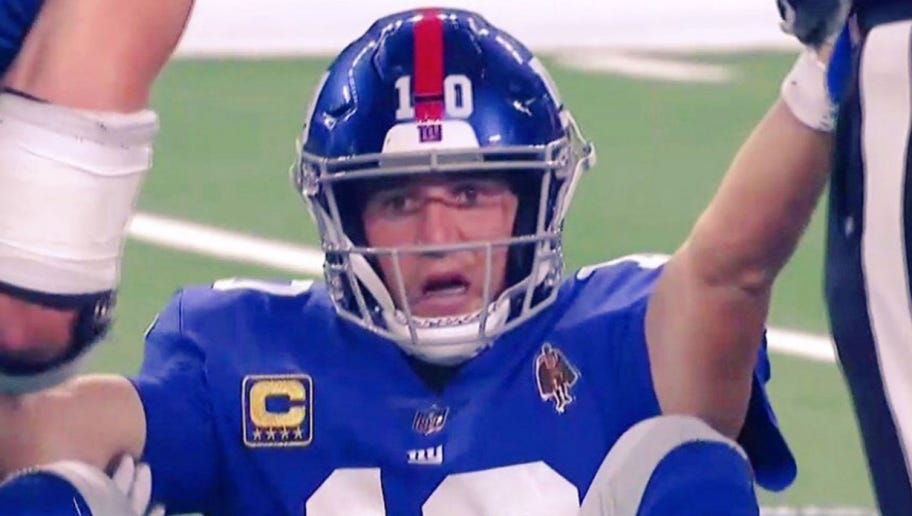 Hmm. Yeah, that one checks out.
Thanks for reading The Action Cookbook Newsletter. I hope you have a great start to your week.
— Scott Hines (@actioncookbook)