A big weekend lies ahead. (Podcast news!)
But first it's A Good Day In Hell.
Good morning! Happy Friday. As we've started doing the last few weeks, we're going to break from a week of recounting all the terrible things in sports fandom and celebrate the weekend by dragging you out of hell and into the light.
We've got a big podcast development ahead this weekend, BUT FIRST:
(7) What's playing?
From my co-host, Joe:
Local Louisville artists Jack Harlow and Bryson Tiller just dropped a new single called "Thru The Night" as a teaser to their upcoming project. I know some of y'all have reached "kids these days" status with music, but don't nap on them. Plus, your nephews or students might think you're cool. This is what I call "Grown Folk Rap".

These guys have been through hell and back in the recording industry and rap about mortgages, layoffs, having dreams but also having bills, and lost relationships.
(6) Good eating in Atlanta
On the episode that dropped last Sunday, we covered Atlanta sports — from the Braves to Falcons to Hawks. There's a lot to lament.
But you know what's great in Atlanta? Food. There's a million things to recommend, but I just have to share something I ate the last time I was down there: deep-fried beef ribs at Fox Brothers BBQ: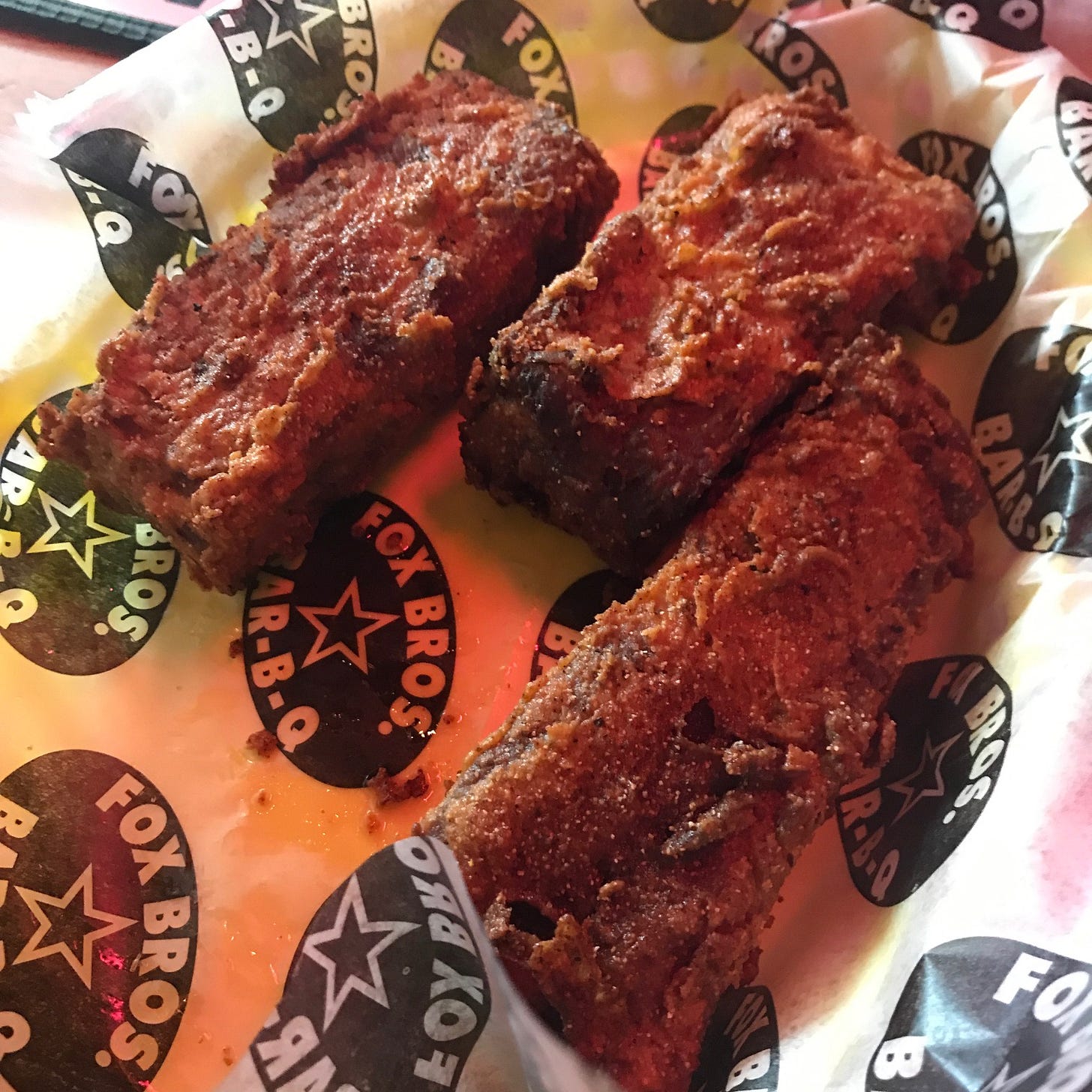 (5) Speaking of ribs…
We may have mentioned, but you may have missed it. My co-host Joe, in addition to his sports radio and podcasting duties, is a professional BBQ chef here in Louisville. I asked him for some tips on preparing beef ribs (not using a deep-fryer, because we can only fly that close to the sun once a year, on doctor's orders). Here's what he had to say:
This is how I make Flintstones-style big beef ribs. First thing you need to do is trim any excess fat or lining. Talk to your butcher, they're more than happy to do it, and will respect your insight. Beef does well when salted, and since this is a slow burn project, I recommend salting them 16-24 hours in advance of expected cook time. Before you put them on, add a dry rub of your choice. I've got mine, but I'll share those ingredients later. Cook at 200-225°. Depending on how thick they are cut the time should be between 5-10 hrs. All of this is done via indirect cooking as Scott has previously explained.
(4) GET TO THE DOGS
Reader Scott Legg writes in:
Attached are some of my daughter's dog, Bellamy.  We found him at 2 months old in the park next door – no owner stepped forward, tho there were a lot of people who said, "I'll take him."  Over my daughter's dead body.  Anyway, he's a big Houston Cougars fan and thinks you and Stephanie did a pretty good job encapsulating Houston's angst (though you left out the folding of both our hockey franchise, the Aeros, AND 4-time WNBA champs the Comets).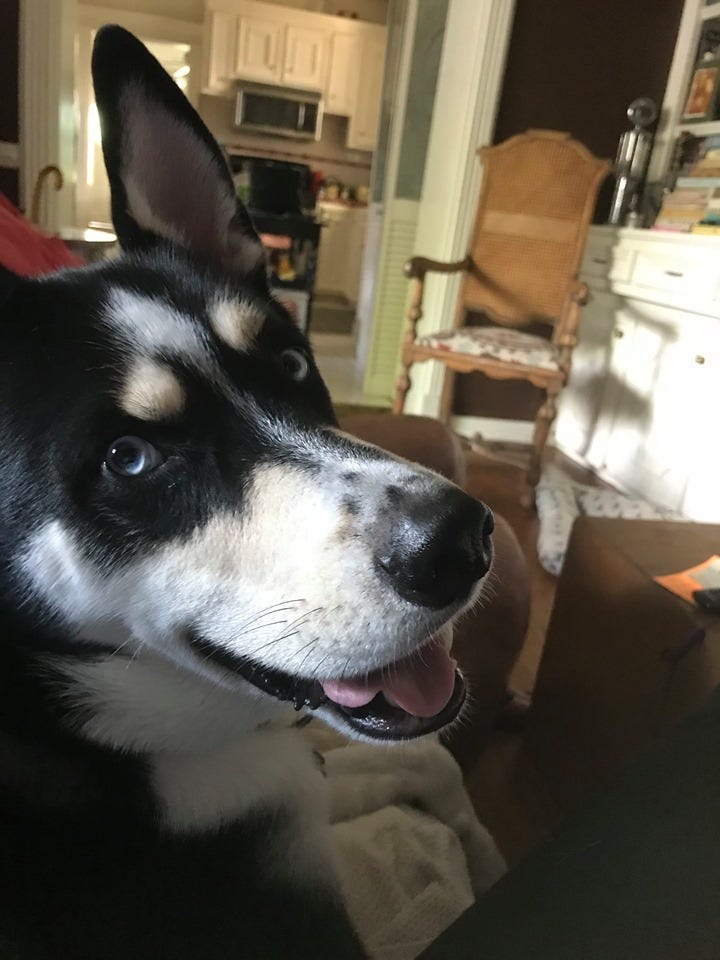 GOOD BOY.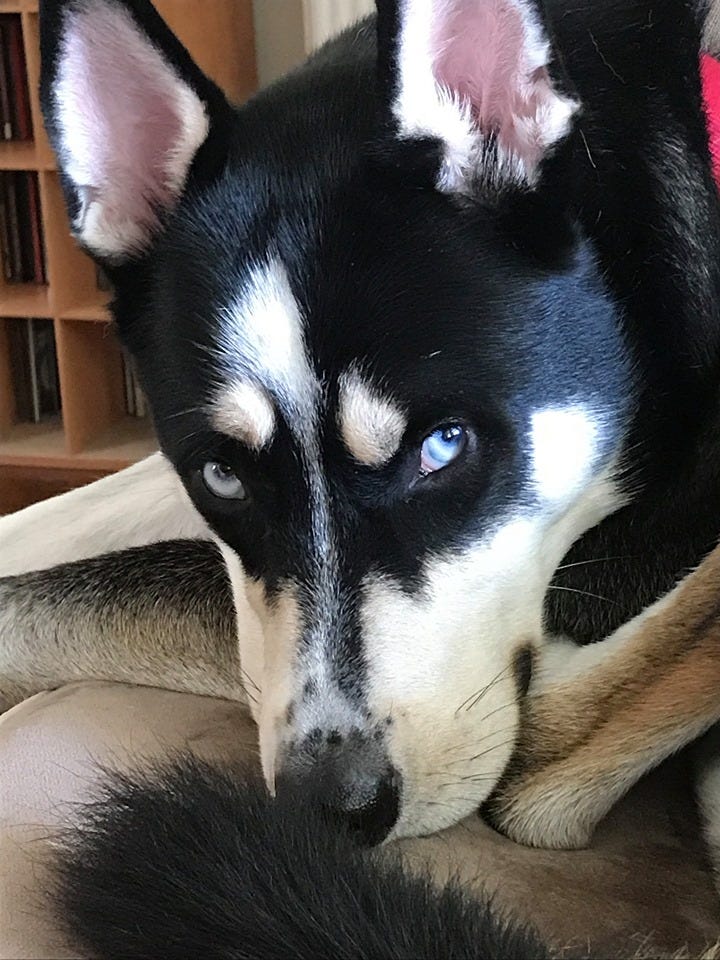 BEST BOY.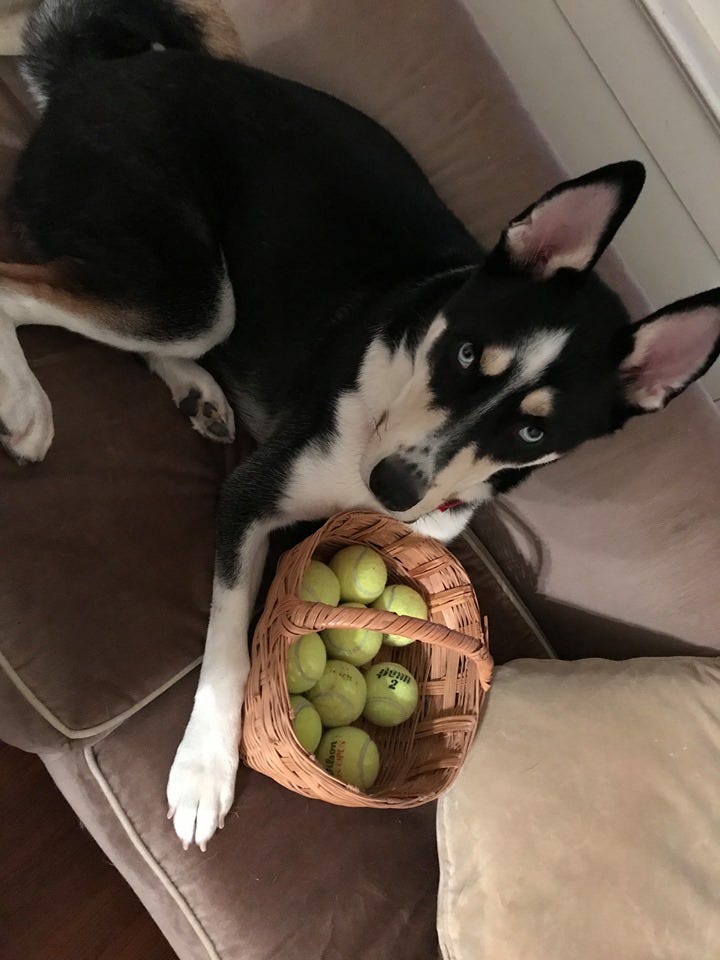 GIVE HIM MORE TENNIS BALLS. THAT'S NOT ENOUGH.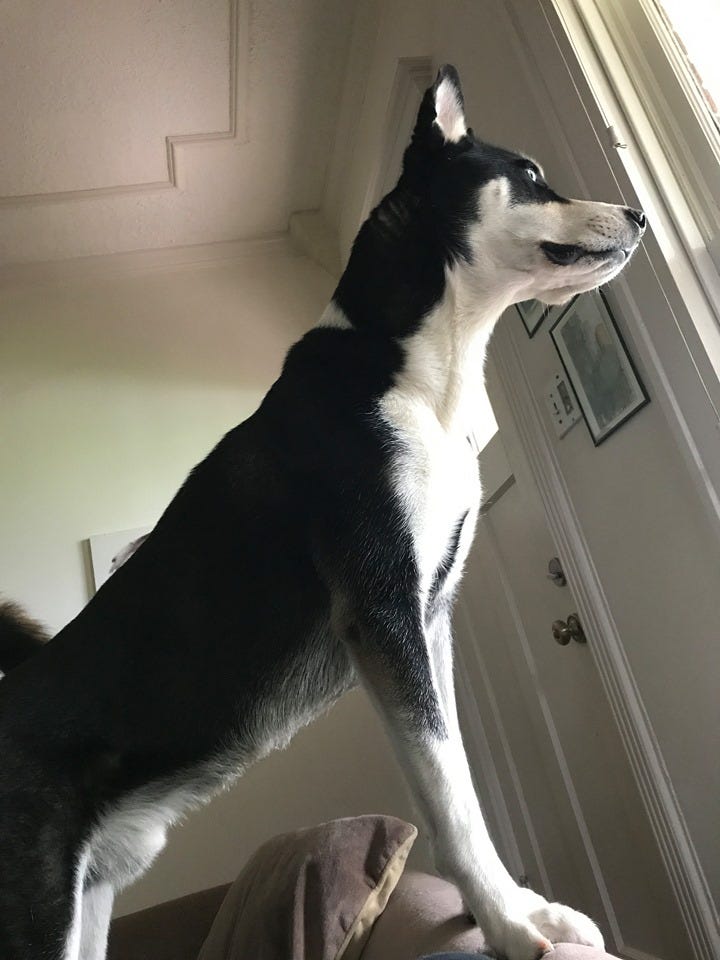 NO ONE'S TAKING THOSE TENNIS BALLS ON HIS WATCH.
Thanks for the submission, Scott, and please — if you've got a good dog* you want featured here, hit us up at seventhcirclepod at gmail dot com.
(*They're all good dogs)
(3) Something good in sports
This week, we've had a Louisville-based podcast talk about sports in Atlanta AND about the fact that sports and politics can't and shouldn't be separated — that "sticking to sports" is an insult. How do we tie that all together?
With The Greatest.
Louisville native Muhammad Ali never stuck to sports and neither should you.
(2) Good reads
I'm not exactly cluing you in to some big secret here, as each of these books won the Hugo Award in the year they came out, but if you haven't, I strongly implore you to check out the Broken Earth trilogy by N.K. Jemisin, starting with her incredible The Fifth Season.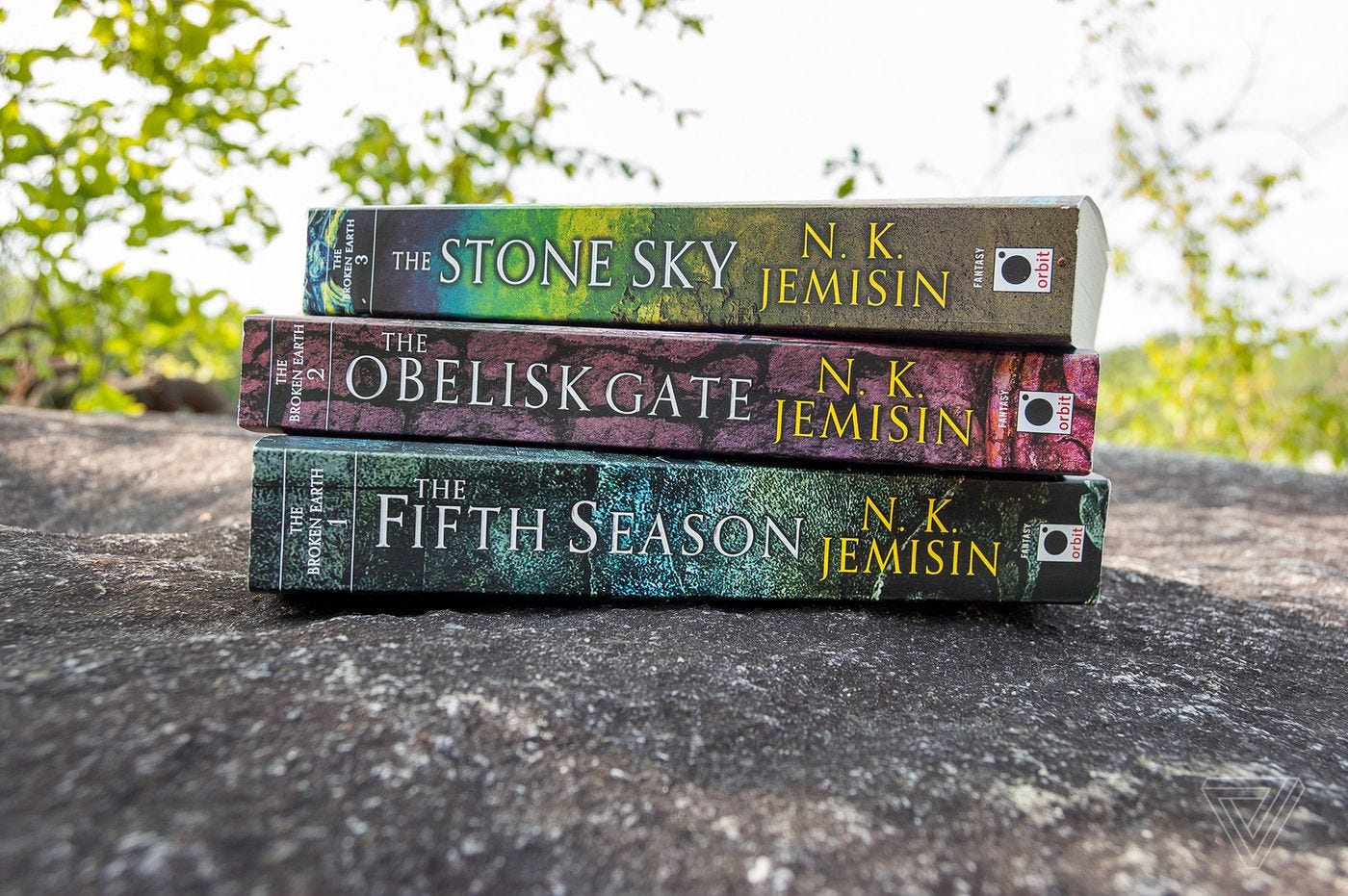 I am not personally a big reader of science-fiction/fantasy books, but these are a notable exception — they're deeply immersing and I blew through them as quickly as I could. Part environmental parable, part racial allegory, part apocalyptic adventure, it centers on a series of characters struggling to survive in a distant future where the Earth is trying to destroy everyone on it, and "seasons" of destruction last for generations. (They're surprisingly fun, all that considered).
(1) PODCAST BUSINESS
Okay, it might be cheating to use the last number here to tout the pod, but we got a big get for this weekend and we're excited to roll it out. Guess what? College football starts back up tomorrow, headlined by the "WEEK ZERO" matchup between Florida and Miami. Finally, our long national nightmare of summertime sports is over.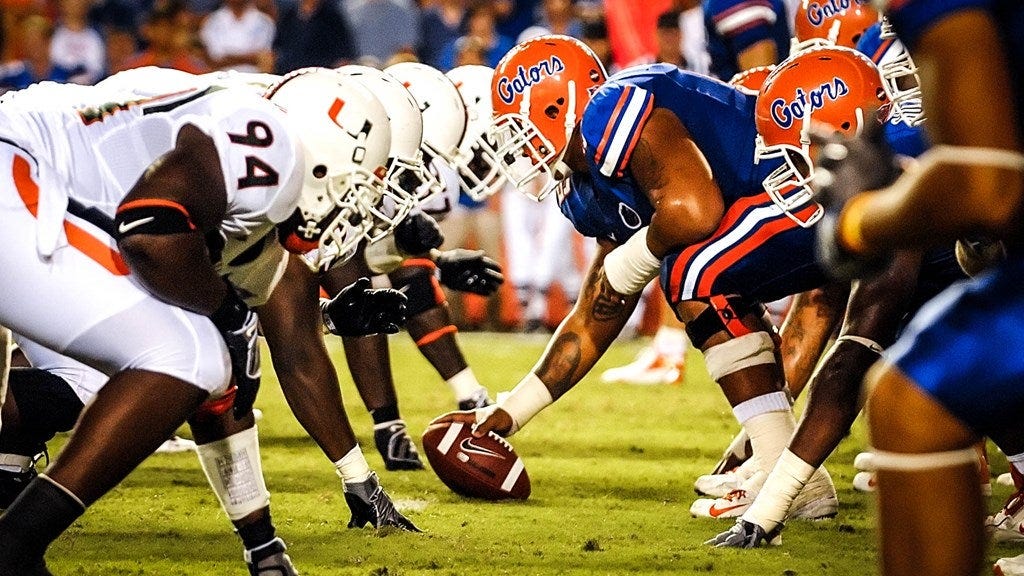 To celebrate football's return, we recorded TWO podcasts with Yahoo Sports' veteran college football scribe Pat Forde, who joined us in studio. In the first part, we speak about the checkered and painful sports history of Pat's alma mater, the University of Missouri. (That'll drop tonight.)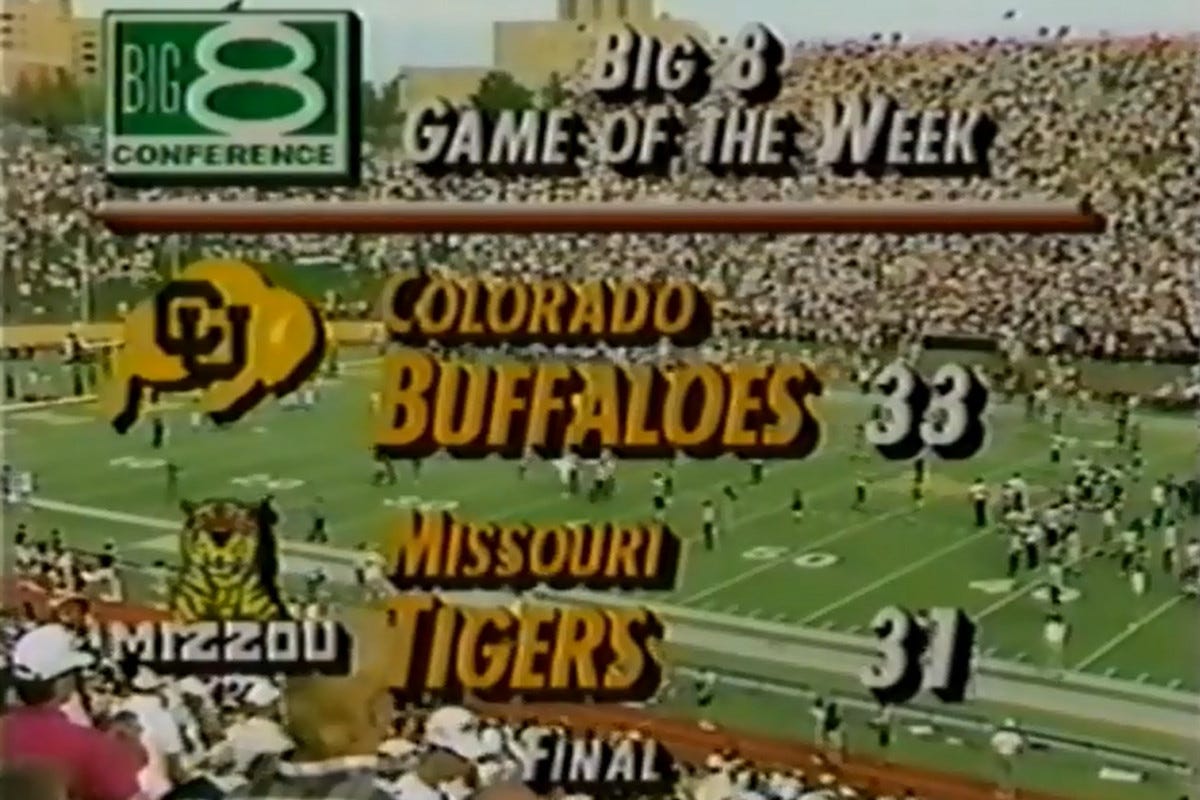 In the second, MEGA COLLEGE FOOTBALL PREVIEW EPISODE, which will drop at our regularly scheduled time on Sunday, we get Pat to run through the preseason Top 25 poll (most of it, at least) and give us his "worst-case, hell scenario" for how each team's season might go.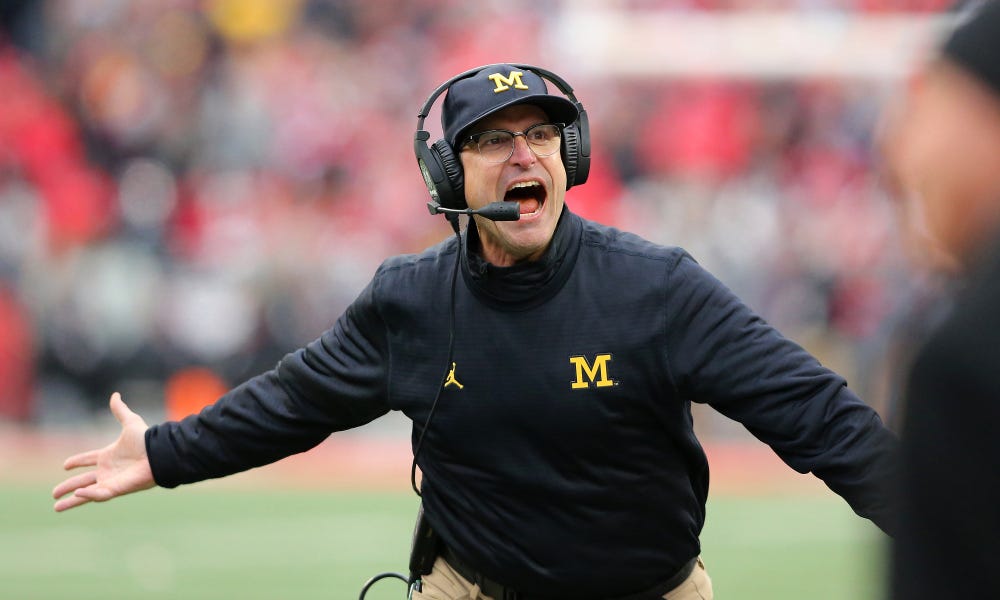 Does he predict that Michigan will lose to Army? Or that UCF might lose to Cincinnati? Or that Texas IS NOT BACK? Perhaps! Tune in!
Thanks for reading and listening to The Seventh Circle. Like! Subscribe! Rate! Review!
— Scott Hines (@actioncookbook)