A decade in news and dogs. (Mostly dogs.)
An absolutely shameless attempt to drive engagement.
It's December 30th, 2019. There are two days left in the decade*, and publications all over the internet are rushing to get in their end-of-the-decade lists, rankings and retrospectives, trying to put some kind of coherent frame on the mostly-coincidental passage of ten years.
*The most fun and totally-not-exhausting people on the internet right now will suggest that ACTUALLY, the end of the decade is December 31, 2020, because that makes sense, right? The best year of the 1980s was 1990, wasn't it? Knock it off. There is a zero year. It counts zero to nine. The Cincinnati Reds were relevant in the nineties, technically. Let them have that.
Anyways, most of the good angles on the end of the 2010s have already been taken, and I arrived at the party late because I was eating cheese cubes and Christmas cookies. That's never stopped me before, though, and it's not going to stop me now. Whenever I'm backed into a corner, I do what I've always done: get shameless.
Let's begin.
2011
What happened in 2011?
Former NFL player Bubba Smith, perhaps best known as Moses Hightower in six of the Police Academy series of films, passed away at the age of 66.

Egyptian president Hosni Mubarak stepped down in the face of widespread popular protests against his nearly 30-year reign.

Actor Jeremy Renner received his second Academy Award nomination for his portrayal of James "Jem" Coughlin in The Town. He lost to Christian Bale.

I got a dog, this corgi puppy named "Charm". We renamed her Holly.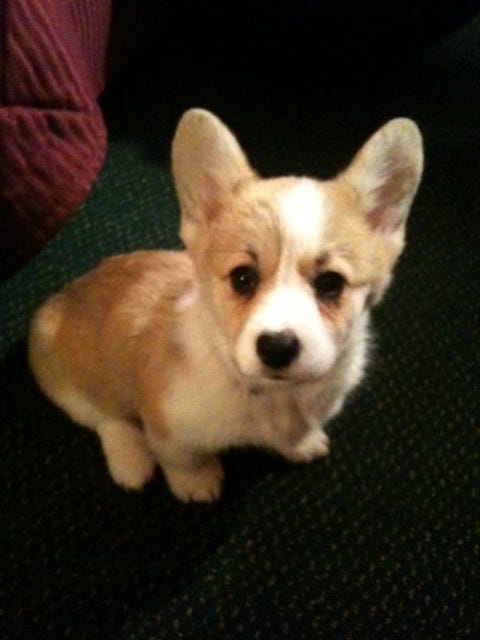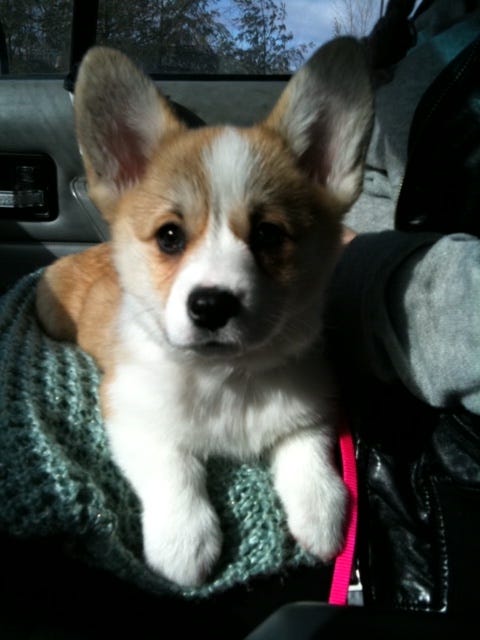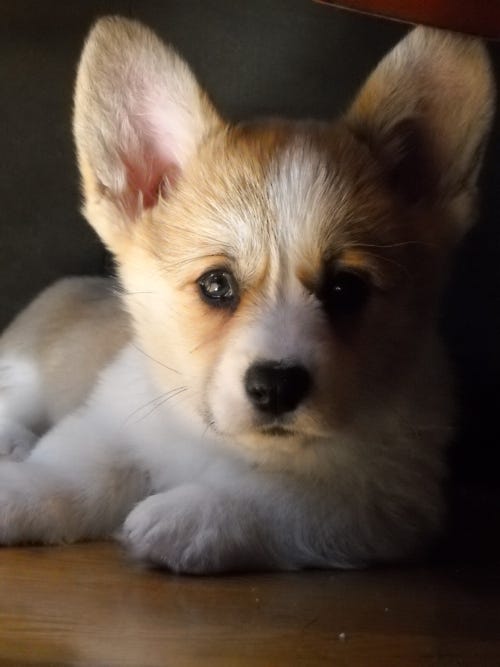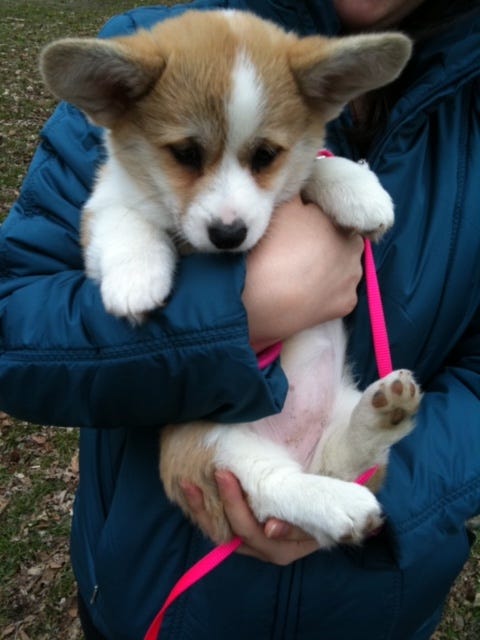 2012:
United States president Barack Obama was elected to a second term, defeating former Massachusetts Governor Mitt Romney in the Electoral College.

Ecce Homo, a religious fresco in the Sanctuary of Mercy church in Borja, Spain, gained worldwide notoriety after the haphazard good-faith attempt at restoration undertaken by untrained amateur Cecilia Gimenez.

The Alabama Crimson Tide defeated the LSU Tigers 21-0 to claim college football's national championship in an utterly unwatchable display of grim, joyless football.

Holly? Yeah, she was around, too.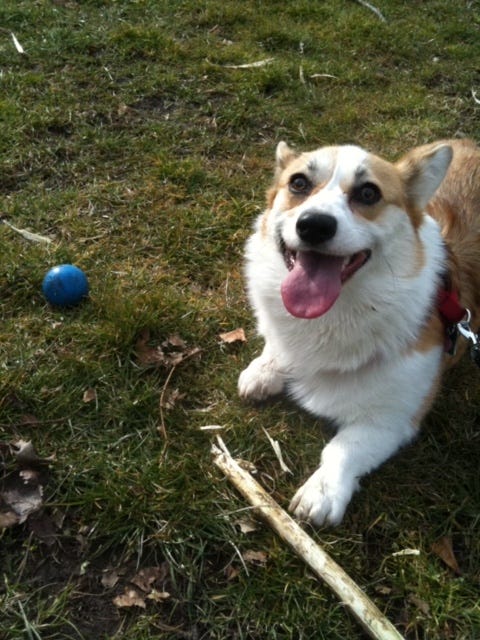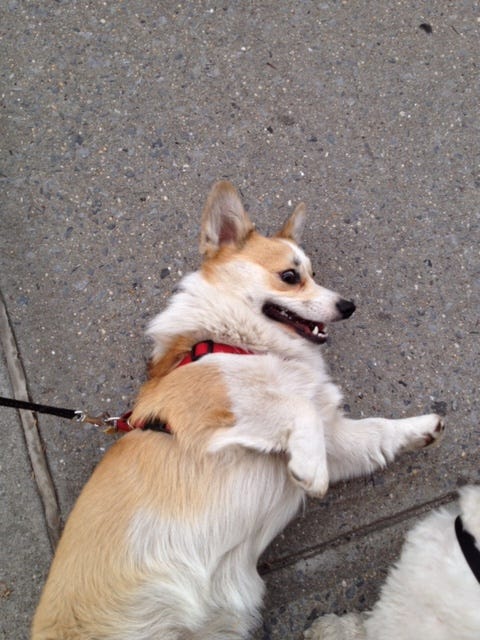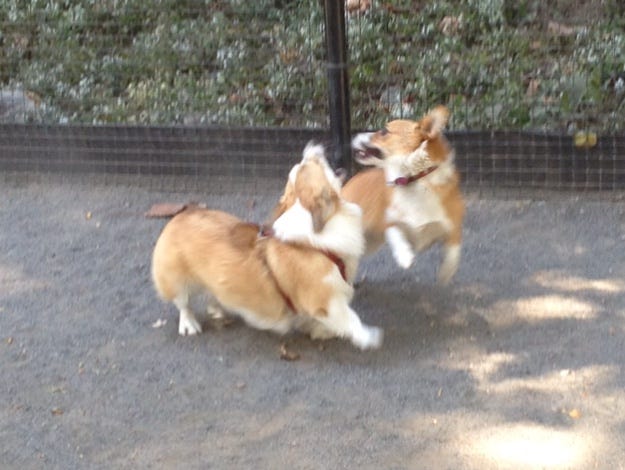 This is a picture of her sleeping through Hurricane Sandy, the second named tropical storm she slept through. Corgis do not care if it's not their job to care.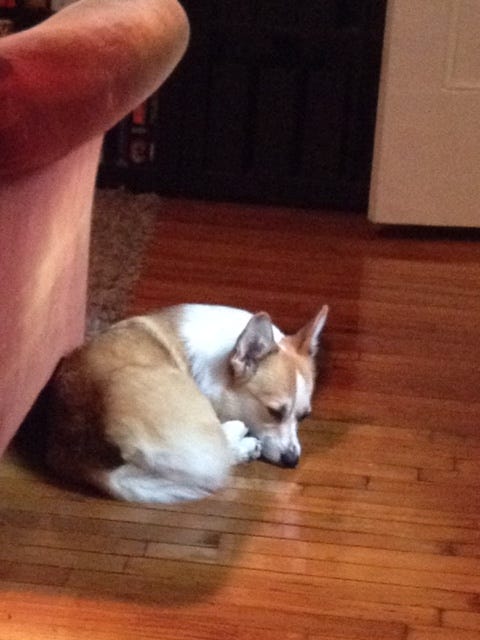 2013:
The United Nations observed the International Year of Quinoa.

Pope Benedict XVI resigned his position, becoming the first pontiff to leave his seat voluntarily since Celestine V in 1294.

French electronic music duo Daft Punk scored a major hit with their song "Get Lucky".

Holly continued to be aware of her size.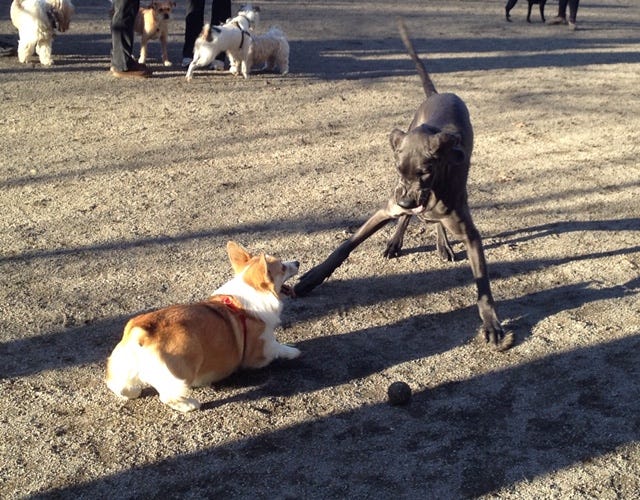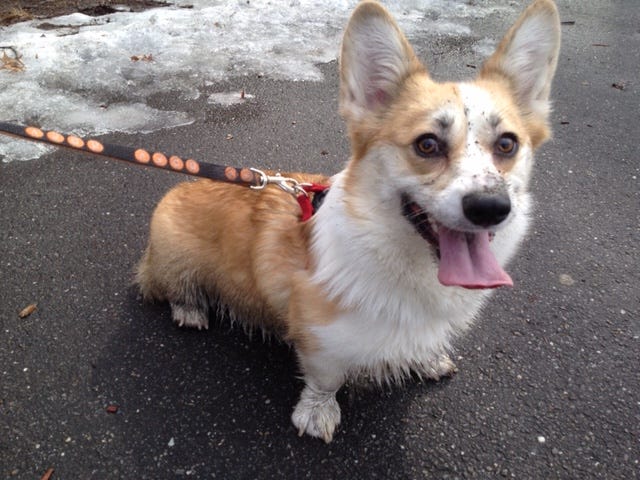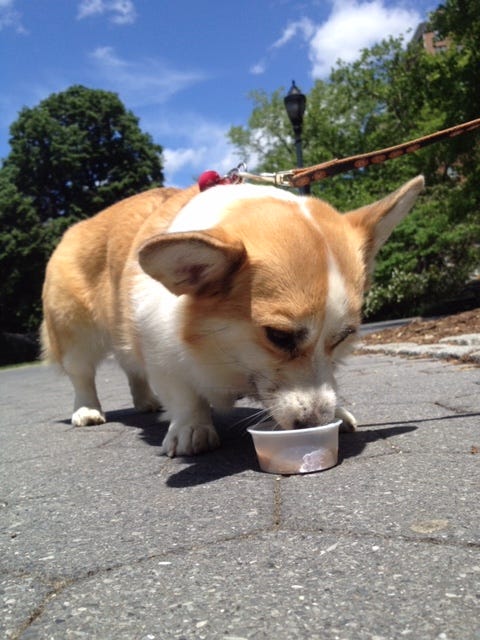 On a visit to my in-laws' home in rural Indiana, Holly met Elwood the horse.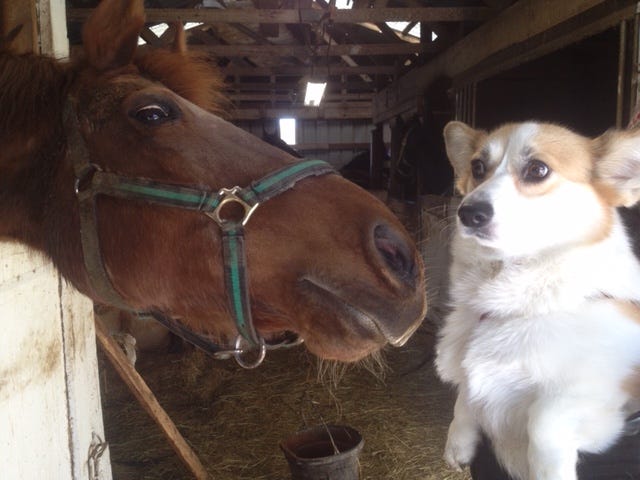 2014:
In a referendum, Scotland narrowly votes against declaring independence from the United Kingdom.

NBA star LeBron James surprised fans everywhere by announcing that he was leaving the Miami Heat after four seasons to return to his former team, the Cleveland Cavaliers.

An 80-meter-wide hole mysteriously opened in a remote area of Siberia.

I figured out that I could start using my cute dog to drive internet engagement.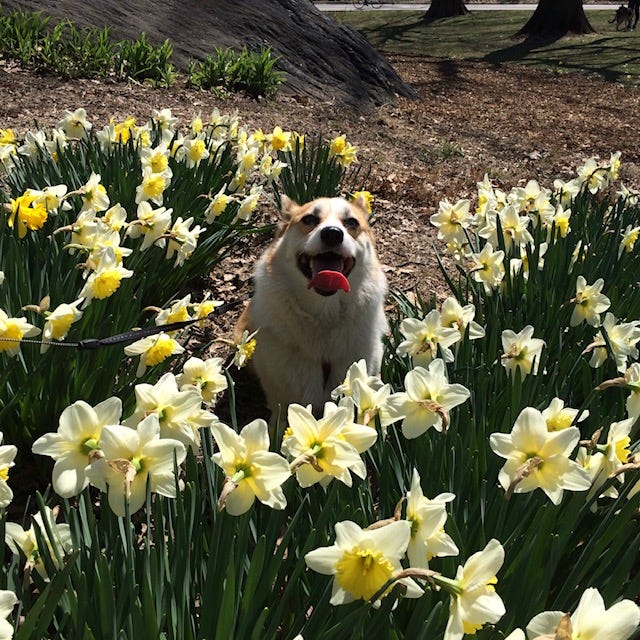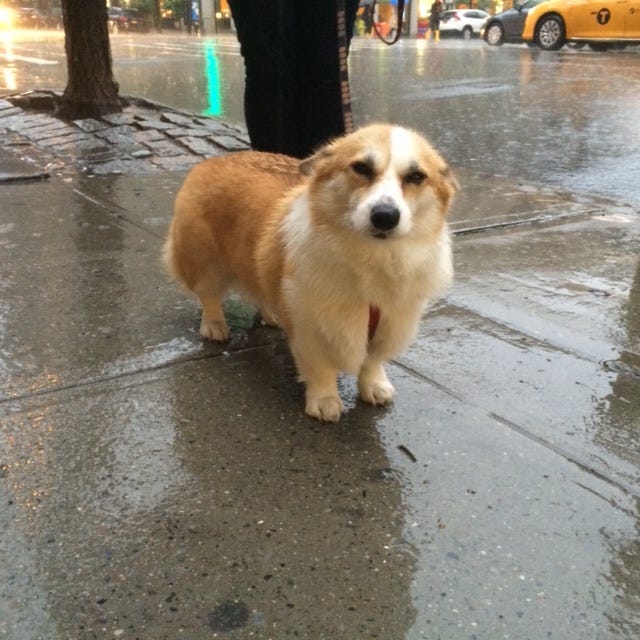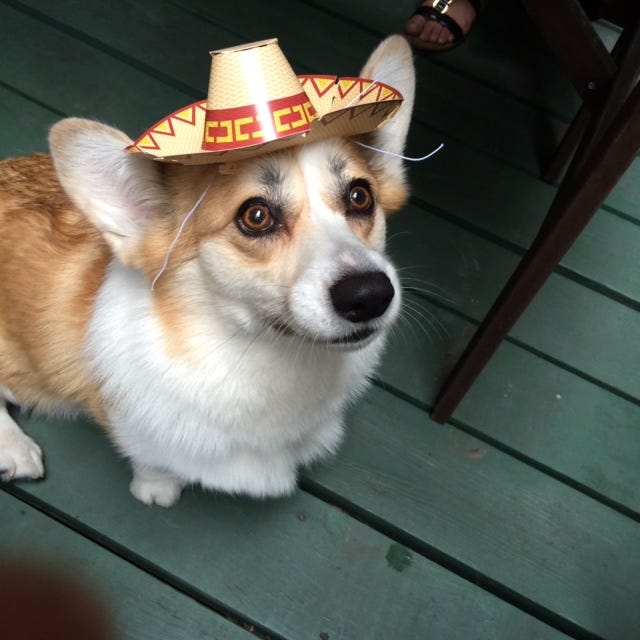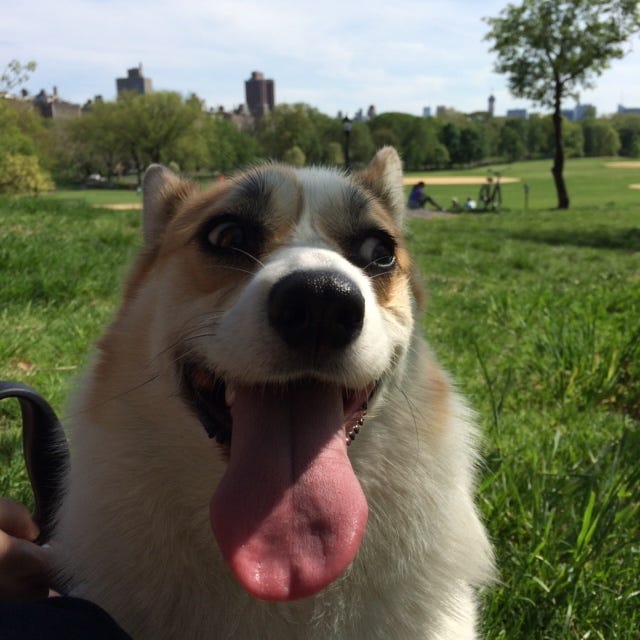 2015:
Sitcom Two and a Half Men ended its 12-year run on CBS.

Tesla Motors introduced the Model X, a crossover SUV, to their lineup of plug-in electric vehicles.

The United States Women's National Team won the FIFA World Cup in Canada, their third title overall and first since 1999.

We moved from New York City to Louisville, Kentucky. Holly adjusted to having a yard, and soon thereafter adjusted to a baby in the house.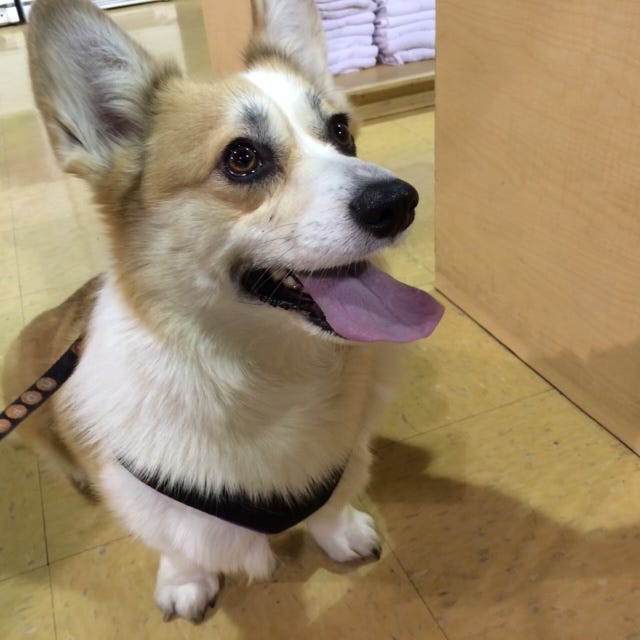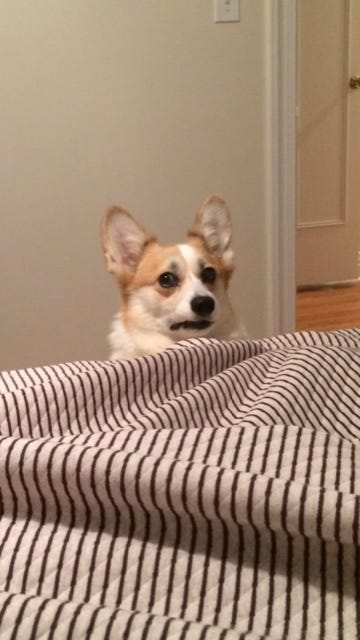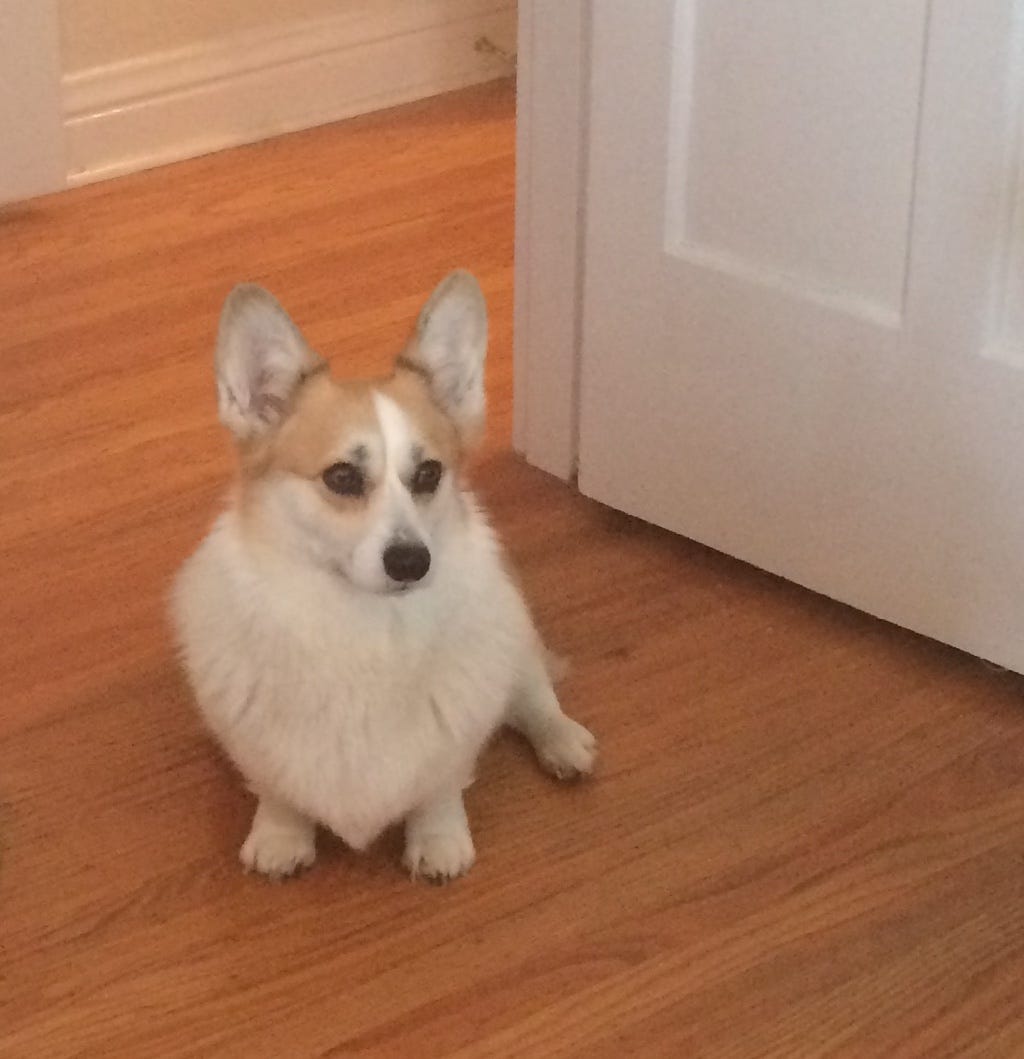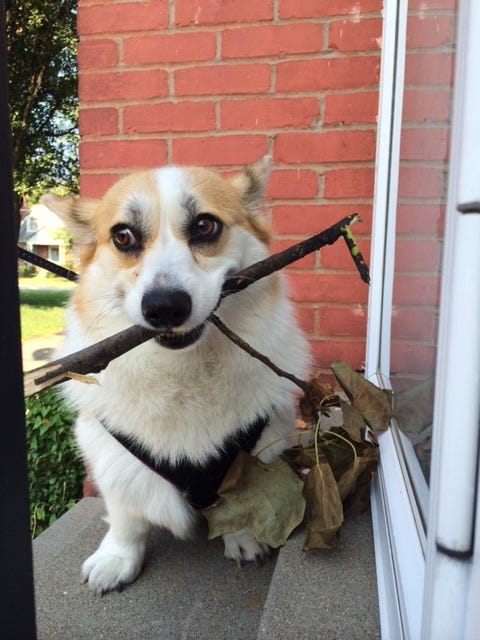 2016:
The Cleveland Cavaliers won the NBA Finals, overcoming a 3-1 deficit to beat the Golden State Warriors, who had set the NBA record for regular-season wins with a 73-9 record, and were led by the unanimous league MVP Steph Curry.

We had another kid.

I don't want to talk about anything else that happened in 2016. Here's some dog pictures.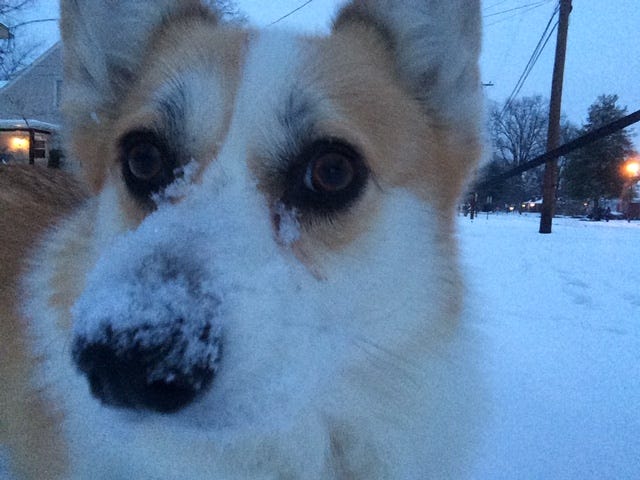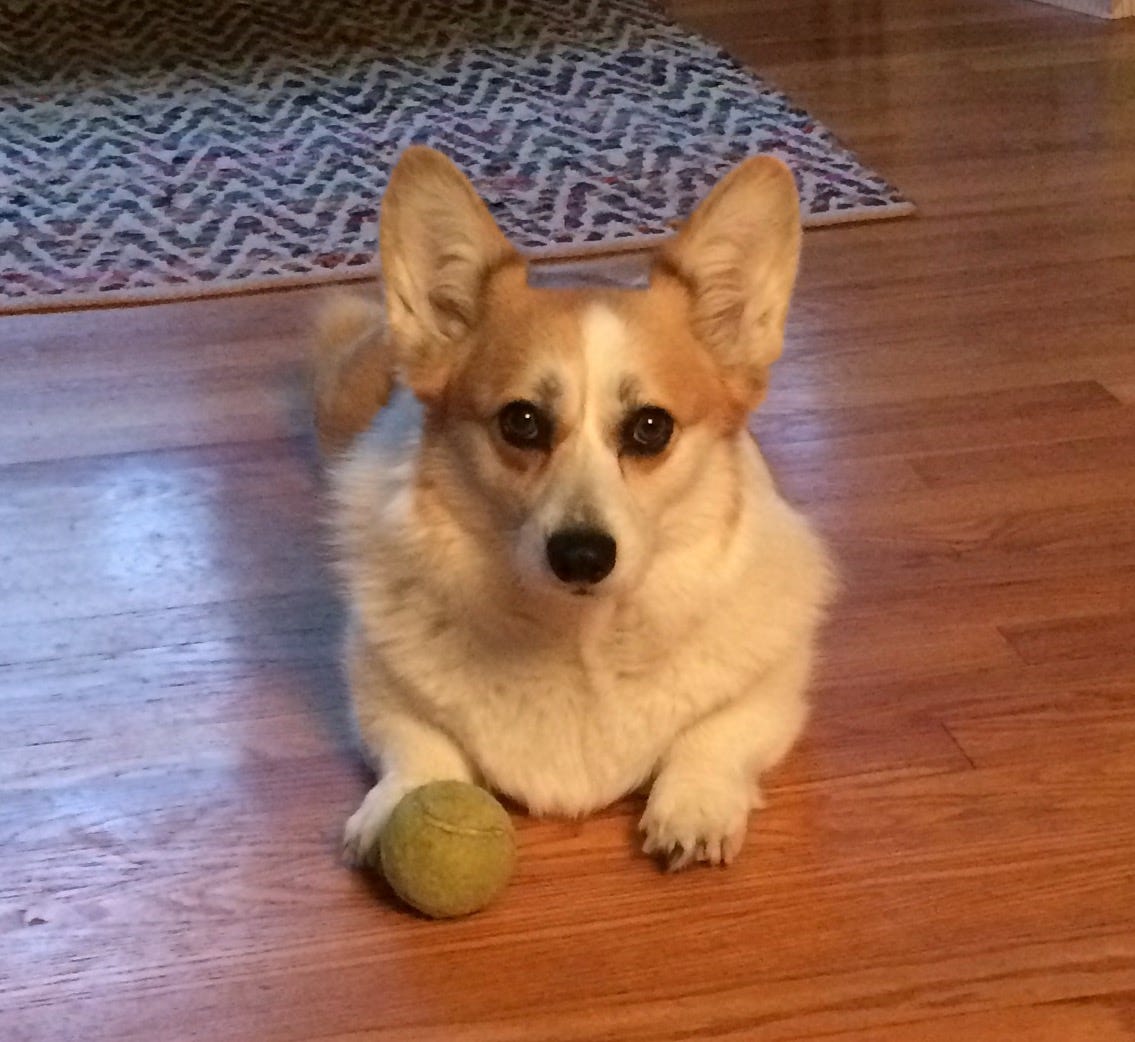 She found this stick that looked like a cigar. Did I spent the rest of that evening doing an impression of Edward G. Robinson that was also in the voice we've used to narrate Holly's thoughts in our house since 2011? Yes, I did.
Am I just awful to be around? Sometimes!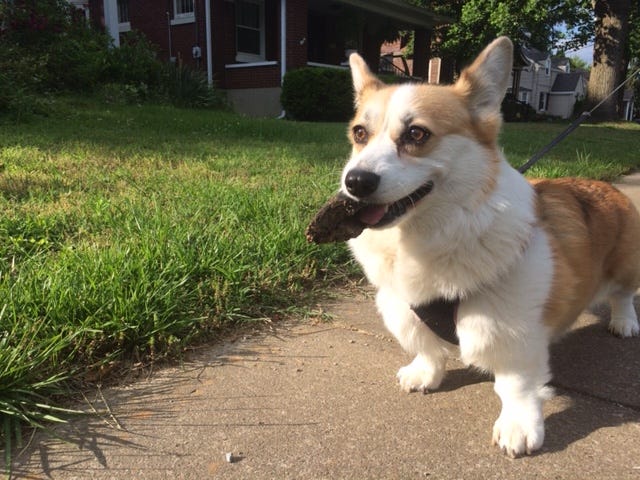 Oh yeah, and Holly ate a bee? On my birthday. She ate a bee on my birthday.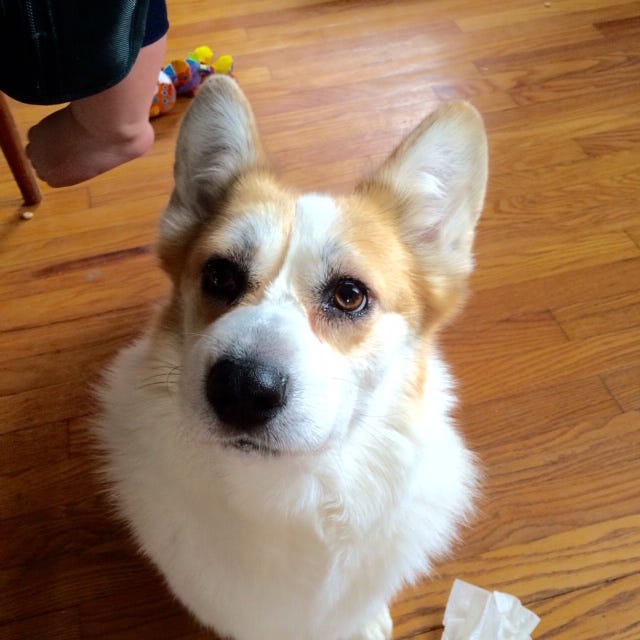 2017:
The Cleveland Browns became only the second team in NFL history to finish a season 0-16, joining the 2008 Detroit Lions in that infamy. They probably turned things around after that, though? I haven't checked.

A band called Twenty-One Pilots won a Grammy for the song "Stressed Out", which I'm not sure I've ever heard. If I have, it was probably while waiting in line at CVS.

The space-opera saga Star Wars continued with its eighth primary-canon installment, The Last Jedi, which I assume everyone loved.

Holly kept doing her thing. Found some great sticks.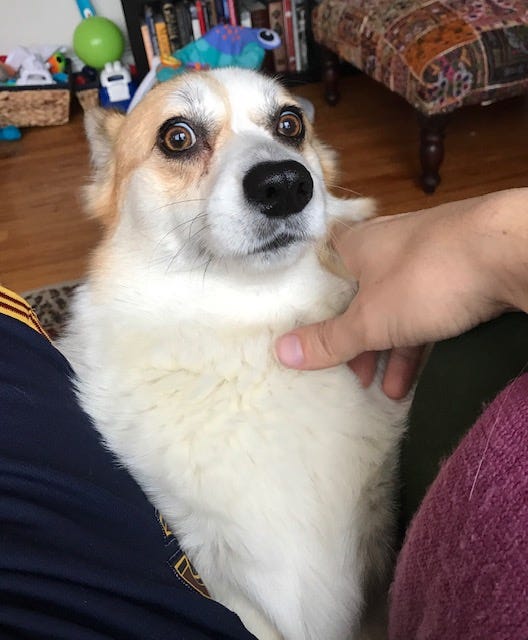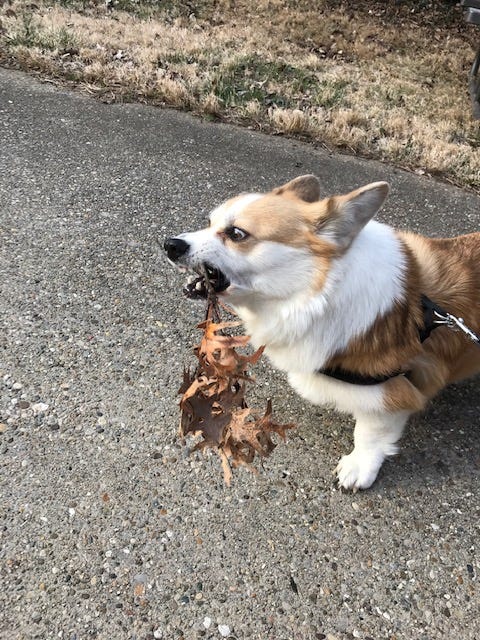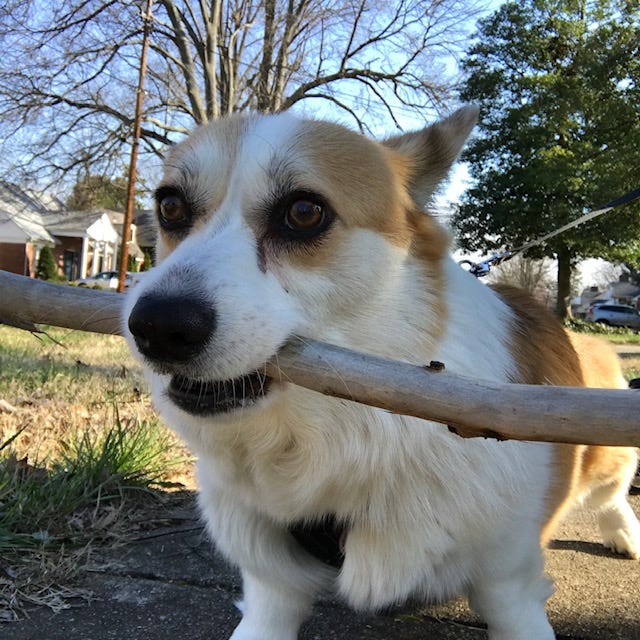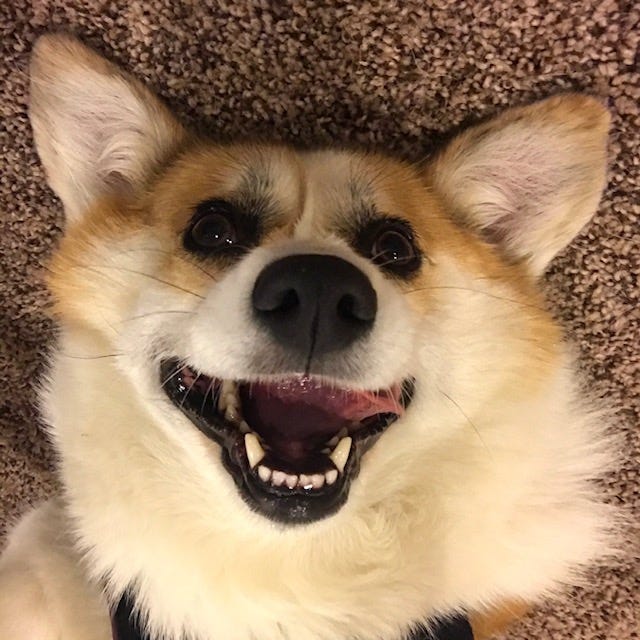 2018:
Jeez, decades really are long, aren't they? Just a whole bunch of years in a row. Remember 2018? I don't.

I've checked my notes and apparently it was last year.

Was Balloon Boy in 2018? [looks it up] It was 2009. Nevermind.

It seemed like that couple from Flip or Flop was going through a lot in 2018? Lotta coverage on the checkout line tabloids. Never cared for them myself.

A very large branch almost crushed my new fence two days after I had it put in. Holly loved it.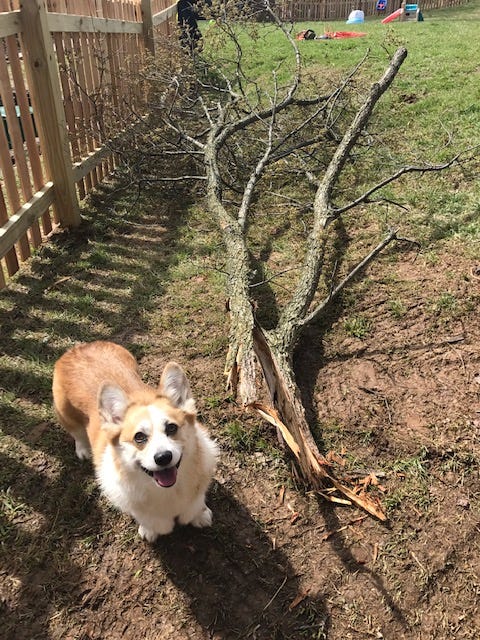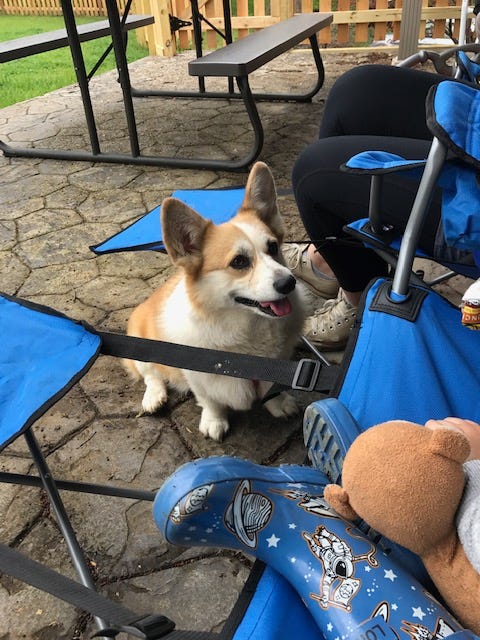 My son turned three years old. Holly was not enthused about the presence of a Mylar balloon in the house. That thing lasted like three months, too. Hey, Party City, you wanna sponsor a newsletter? You make a quality balloon.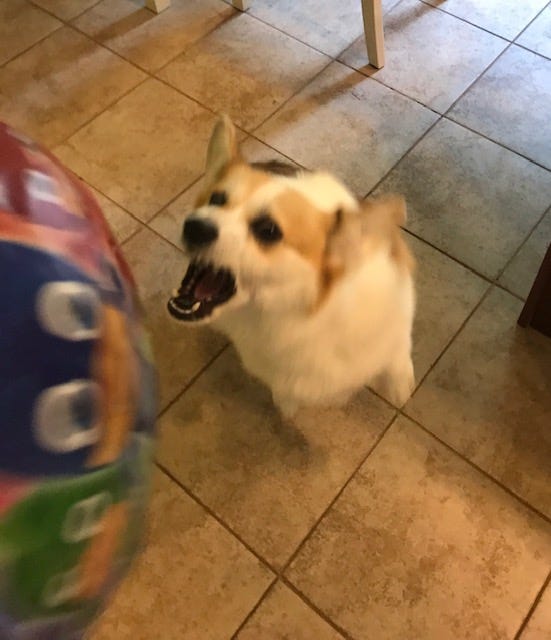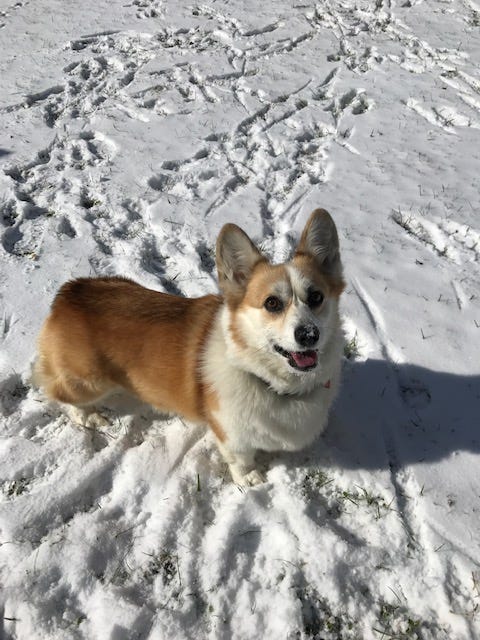 2019:
I started an email newsletter, and you subscribed to it.

Oh, you haven't subscribed yet?

You just clicked a Twitter link because I promised there'd be a bunch of cute dog photos in it, in a shameless attempt to get more subscribers at the end of the decade?

As I was saying, you subscribed to it.

Holly continues to be a very good dog, except maybe in that second picture below, which was right after she killed a bird and I had to clean it up while all its bird friends angrily chirped at me. I didn't know birds stuck together like that. I mean, I guess there's that saying "birds of a feather flock together", but I'd honestly never considered that they'd be mad if one of their bird buddies got killed. Anyways, it wasn't my fault. Your friend could fly! He got killed by a 12-inch tall dog that can't jump high! That's on him, not me! I'm just the guy scooping him into a Trader Joe's back my wife handed me!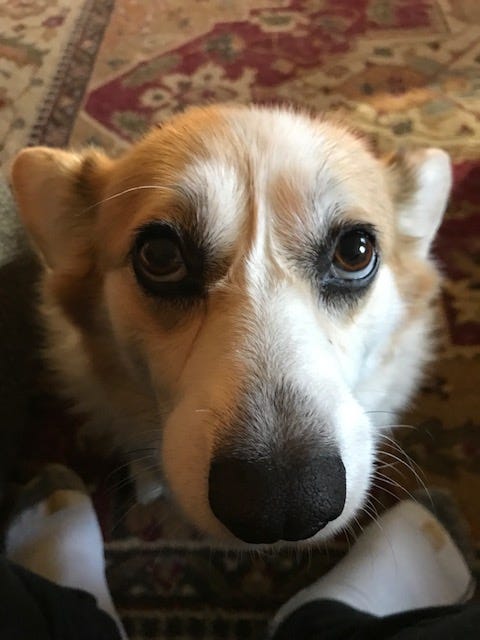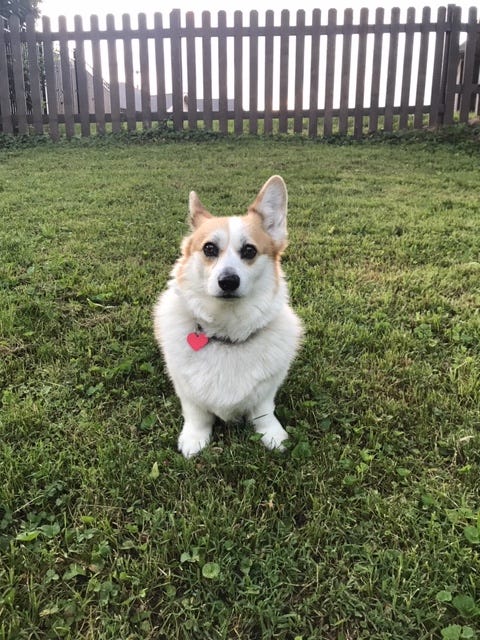 Portrait of a natural born killer.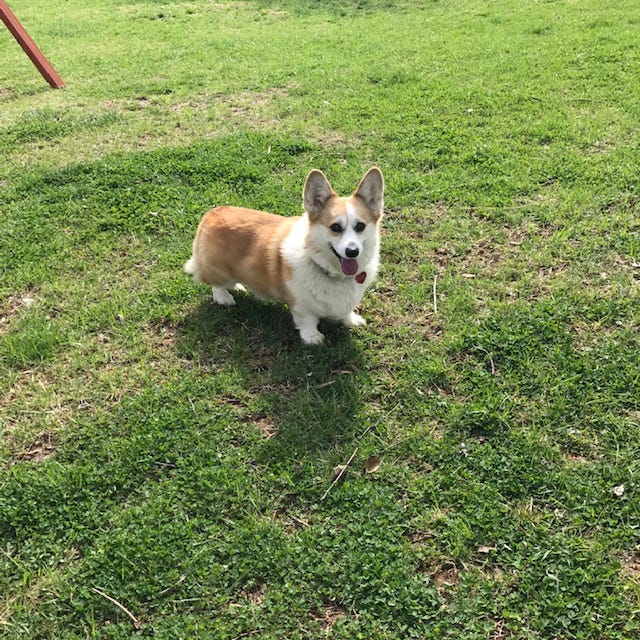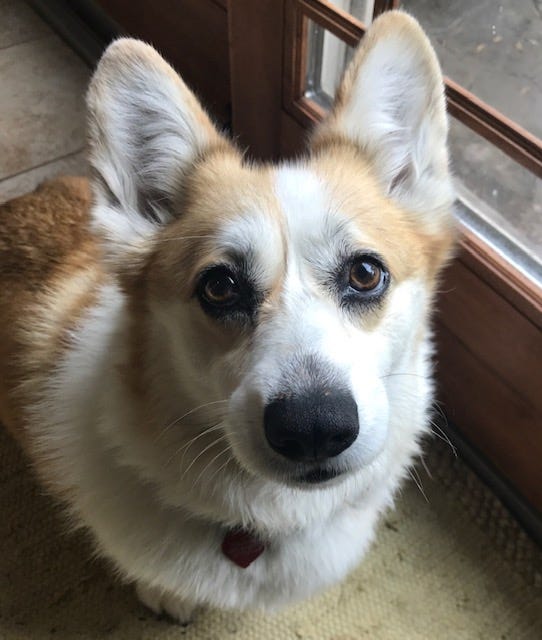 Holly turns nine years old today (December 30th), a birthdate she shares with fellow Akron, Ohio native LeBron James (see above, 3-1 comeback against the Warriors). She's a very good dog and she's helped me gain numerous internet followers in the past. Have I tried to branch out beyond just being the guy who posts dog photos? Absolutely. I think I've done some pretty good writing in the meantime. Like this, or this. Or this. I also did some interesting things with sandwiches.
Anyways, the normal writing will resume later this week. Today, almost at the end of the decade? We celebrate a good dog.
Thanks for reading and supporting The Action Cookbook Newsletter. We'll see you in the 2020s.
— Scott Hines (@actioncookbook)