A man named Turkey, pants bets, "Frost 2", and more!
It's Monday, and it's time for Short Yards.
Welcome back to the working week!
Sure, it's Monday, but if you work a traditional 9-5, hopefully it's a short week for you. If you work in retail or a service industry where you are expected to work extra this week, I wish you the best. I worked at a Best Buy over one Black Friday, and that experience influenced my behavior and worldview in a lasting way. (People can be really gross.)
Regardless, this is Short Yards, our Monday newsletter with some quick hits on the weekend that was. Comin' in hot:
I. LET US GATHER ALL OUR FAVORITES AROUND THE TABLE
Last night, I responded to this tweet by Uproxx's Robby Kalland to defend the honor of Cincinnati Bearcats legend Zach Collaros:
But this got me thinking. Can we compile an all-Thanksgiving-name team? First of all, to address Robby's question, we can pull in Earl "Hap" Collard, a pitcher who compiled a 6.60 ERA in parts of three seasons with the Phillies and Indians in the 1920s. But we don't need to stop there:
Turkey Tyson, pinch-hit in one career plate appearance for the Philles in 1944
Jack Ham, linebacker for the Pittsburgh Steelers from 1971-1982
Stuffy McInnis, compiled 2,405 career hits for six teams over a 19-year MLB career
Chuck Dressen, third baseman for the Cincinnati Reds 1925-31
Cedric "Cornbread" Maxwell, forward for the Boston Celtics and LA Clippers 1977-87
Oyster Burns, various positions for Wilmington Quicksteps, Baltimore Orioles, Brooklyn Bridgegrooms and New York Giants from 1884-1895
Spud Webb, point guard for the Atlanta Hawks, Sacramento Kings and others in the 1980s
Yam Yaryan, catcher for the Chicago White Sox 1921-22
Spencer Pumpelly, pitched one inning for the Washington Senators in 1925, gave up a home run
Beany Jacobson, compiled a 22-46 record pitching for the Washington Senators, St. Louis Browns and Boston Americans from 1904-1907
Kevin Saucier, pitcher for the Phillies and Tigers from 1978-1982
Pie Traynor, Hall of Fame third baseman and later manager of Pittsburgh Pirates
Bourbon Bondurant, tight end for Chicago Bears and Evansville Crimson Giants, 1921-22
Finally, and I had to go deep for this one:
Ollie Mack, played 128 career games in the NBA for the Mavericks, Lakers and Bulls. On March 23rd, 1980, played the Golden State Warriors, who had (in one of his nine career games), reserve Cheese Johnson, making this game — as best I can tell — pro sports' only "Mac & Cheese" game.
We're deeply committed to in-depth sports research here at The Action Cookbook Newsletter.
Oh, and after all of that? Baseball Hall of Famer, member of the 3,000-hit club, and owner of the 23rd-highest career WAR (107.4) in MLB history, Napoleon "Nap" Lajoie.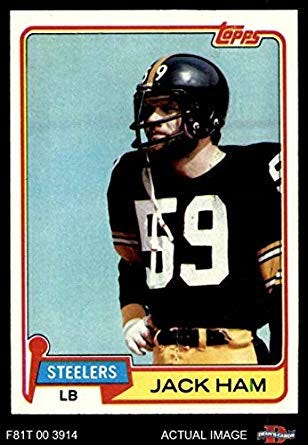 [extremely Steve Holt voice] JACK HAM!
II. PARALLELS BETWEEN SCOTT FROST'S SECOND SEASON AT NEBRASKA AND "FROZEN 2", SOMETHING I CONCEIVED WHILE TAKING MY KIDS TO SEE "FROZEN 2" LAST NIGHT
Did great this weekend, something we could not say for any weekend in the past month

Not the sort of thing I'd go see on my own, but I'll admit, better than the first

Plenty of comic relief

Both ultimately important to the Orlando economy in some way

My daughter cried watching it

One is loosely based on a Hans Christian Andersen story from the 1800s, the other is also living in the past

Whether it's even good or not, it's making someone a ton of money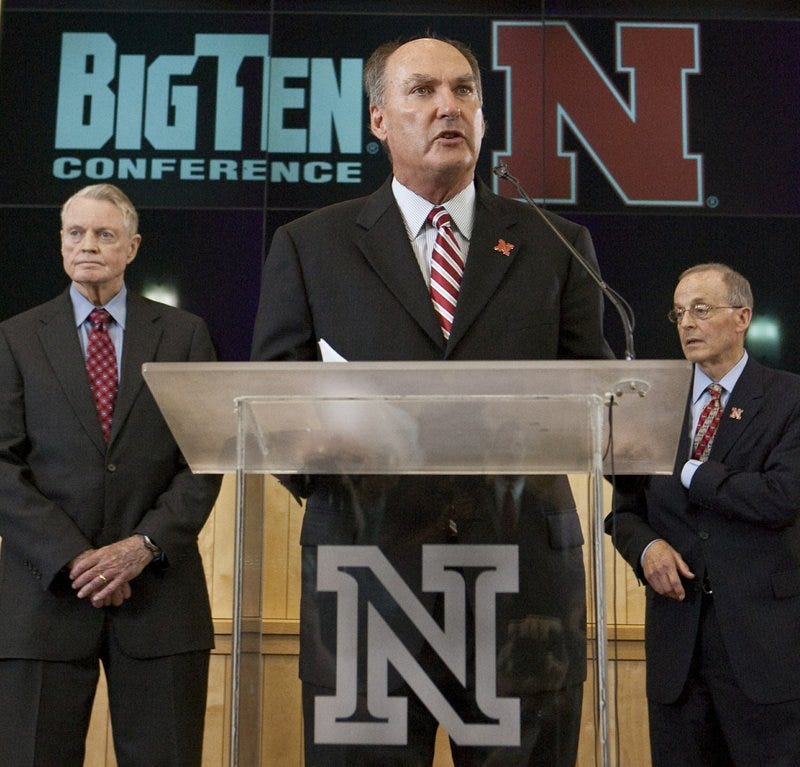 III. A BRIEF AND IMPASSIONED DEFENSE OF REGIONAL FOODS
If you know me well enough, you know two things:
I attended the University of Cincinnati and am a huge fan of the Bearcats

I love trolling people by referencing the extremely divisive matter of Cincinnati-style chili, a perfectly fine food that gets people incredibly riled up
I attended Saturday night's AAC East Division-clinching 15-13 win over the Temple Owls, an utterly miserable display of terrible football that I enjoyed immensely. (A blocked extra-point attempt was returned 98 yards for two points! It was hilarious and stupid!)
It was a night game, owing to an ESPN2 broadcast, and it was around 35 degrees and raining for most of the day. The conditions were awful, and the stadium only about half-full (those who braved the conditions were champions). I dealt with this through layering and beer, and on a trip to the restroom, I passed a beacon of hope, a ray of summer sunshine on a cold November night: the Skyline coney-dog stand.
Listen, I get it. You think it looks gross. You focus on the "chili" portion of the name, which is really a misnomer anyways — you'd probably have far less reason to get upset about it if it were called Macedonian-style pasta sauce.
There is absolute pleasure, however, in returning somewhere you left 15 years ago and revisiting a food that no other football stadium but your own would be serving. Everything is getting more similar, especially in college sports. The nuance, weirdness and oddity is being smoothed out and replaced with something familiar from coast to coast. More places should keep claim to their weird regional food. So what if people don't like it? More for us. Go Bearcats.
IV. A BRIEF EXCERPT OF THE LIST OF CLEVELAND BROWNS HEAD FOOTBALL COACHES AS RANKED BY WINNING PERCENTAGE
Freddie Kitchens (2019-present) 5-6, .455

Bill Belichick (1991-1994) 36-44, .450
I supported the Browns firing Belichick at the time (I was 12); his shitty personality didn't seem nearly as charming when paired with a losing record and he benched Bernie Kosar. I will also support them firing Freddie Kitchens at the end of the season and congratulate him on his Hall of Fame career to come.
V. CHEERS, AND IF WE'RE BEING COMPLETELY HONEST, ALSO JEERS
Cheers: To the Winnipeg Blue Bombers, who won the CFL's Grey Cup for the first time since 1990 (an even bigger drought than it might sound, considering that there are currently nine teams in the CFL). They were led to victory by a player I remember fondly, the aforementioned former Cincinnati Bearcats QB Zach Collaros, who overcame a fraught season that started in Saskatchewan, saw him nearly be forced into retirement by a concussion, and get traded twice.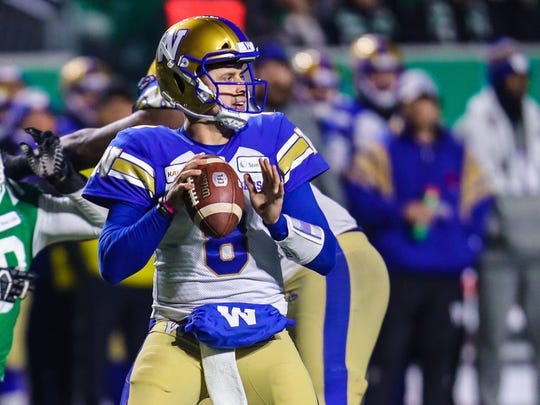 Of wider interest might've been the story of Blue Bombers fan Chris Matthew, who in 2001 made a bet that he wouldn't wear long pants until his team won the Cup, and has lived exclusively in shorts (save for several funerals) for the last 18 years — a bit of a tall order in frigid Winnipeg.
Now, I applaud what Matthew did, but not for his commitment to the team. Clearly he just likes wearing shorts, and also realized that all men of a certain age need to adopt a schtick. "Oh, that's Chris — the shorts guy!" At some point in your life, you just need to commit to an easy bit of personal comedy and run with it, and Matthew did for 18 years.
Maybe I'm going to bet that I won't mow the lawn until the Browns win a Super Bowl. "Ah, that's just Tall Grass Scott over there! He sure loves tall grass." Nah. I just hate mowing the lawn.
Jeers: Pants. Matthew was right, these things suck.
VI. TRIVIA NERDS ASSEMBLE
Last week's question asked for the participants in the failed 1989 attempt to stage a college football game in the Soviet Union, something dubbed "The Glasnost Bowl". A number of you responded correctly with USC and Illinois, though the first correct respondent was reader Paul Barnhill, who, per tradition, will receive nothing.
This week's question is inspired by the Golden State Warriors.
The 2018-19 Golden State Warriors had a record of 57-25 and won their fifth straight Western Conference title. This season, owing to the departure of Kevin Durant and injuries to key starters Steph Curry and Klay Thompson, the Warriors are currently the worst team in the NBA with a 3-14 record.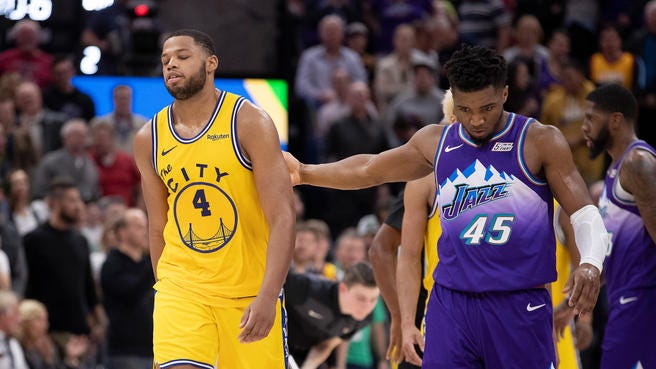 Can you name the three NBA teams with the biggest single-season dropoff in winning percentage?
You can respond to this email with your answer, and as always, the winner will receive absolutely nothing other than the satisfaction of being right, the highest honor a trivia competition can award.
VII. AND NOW, SHORT YARDS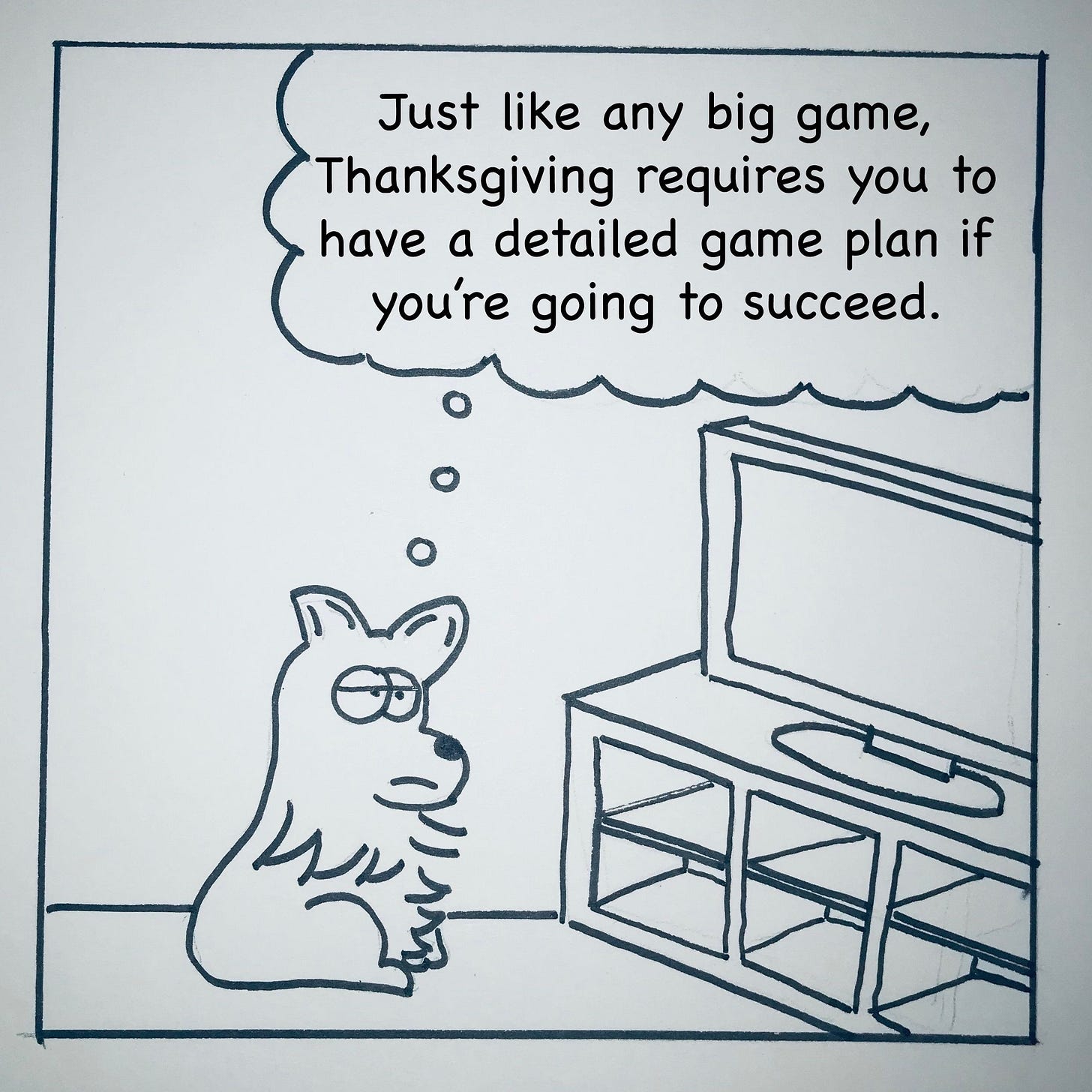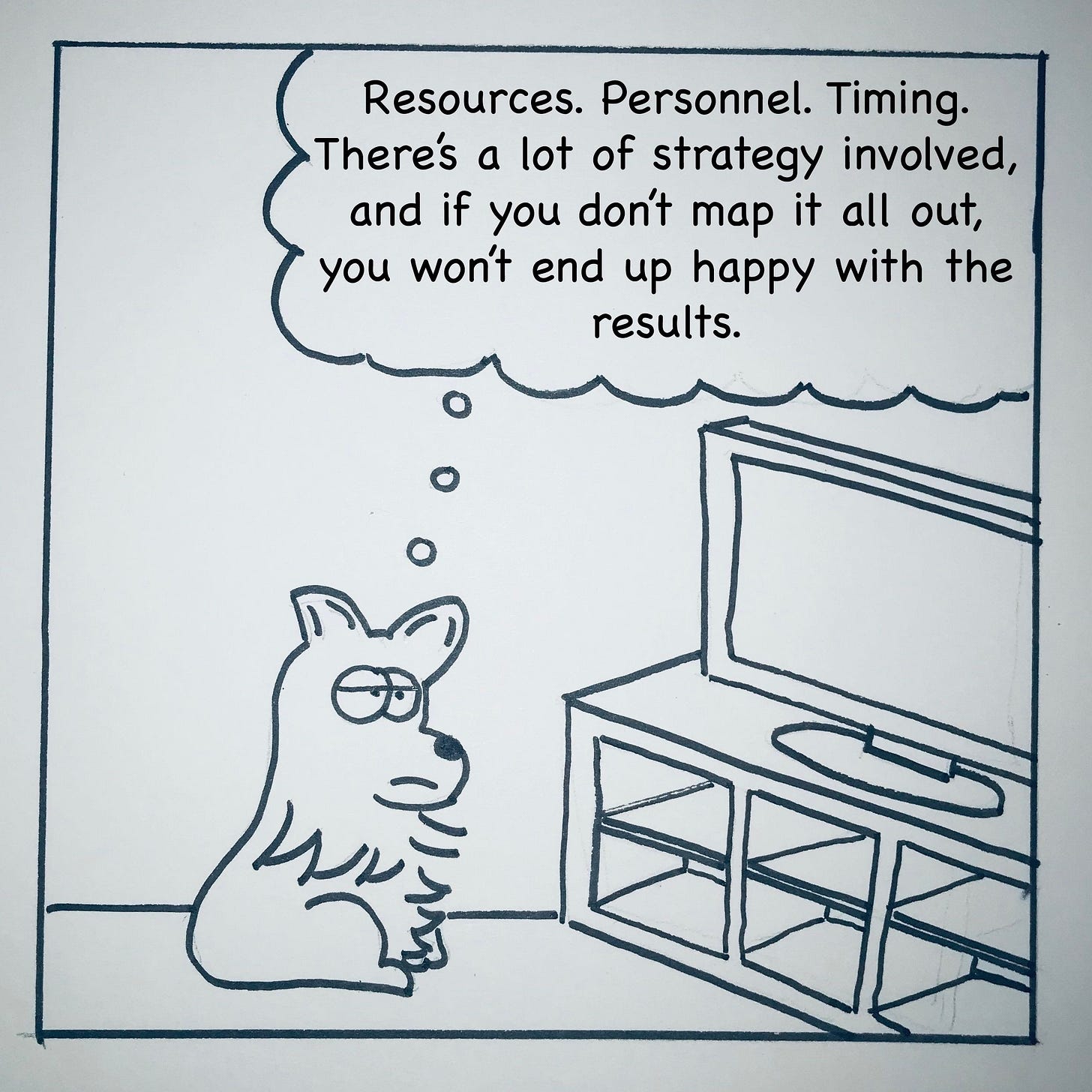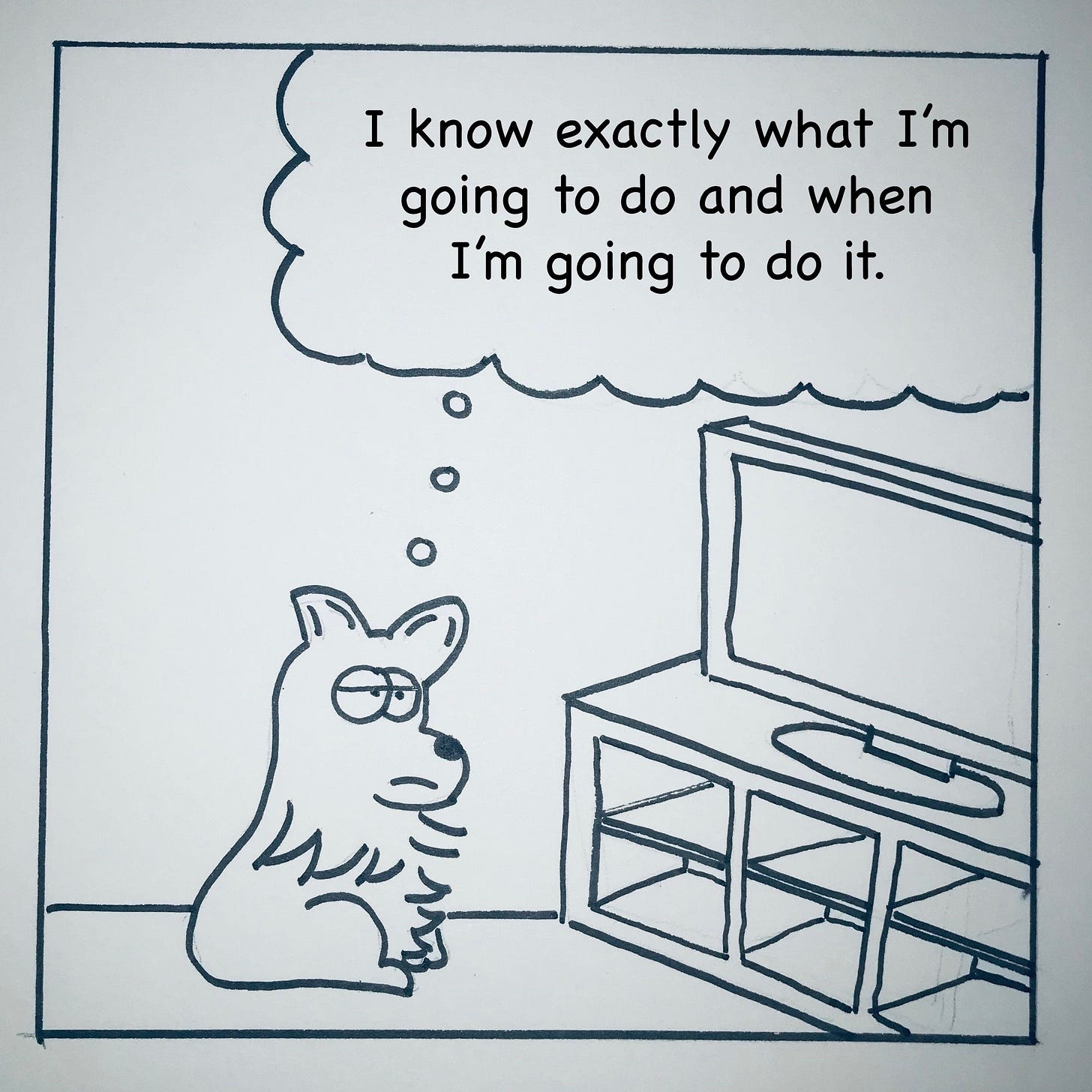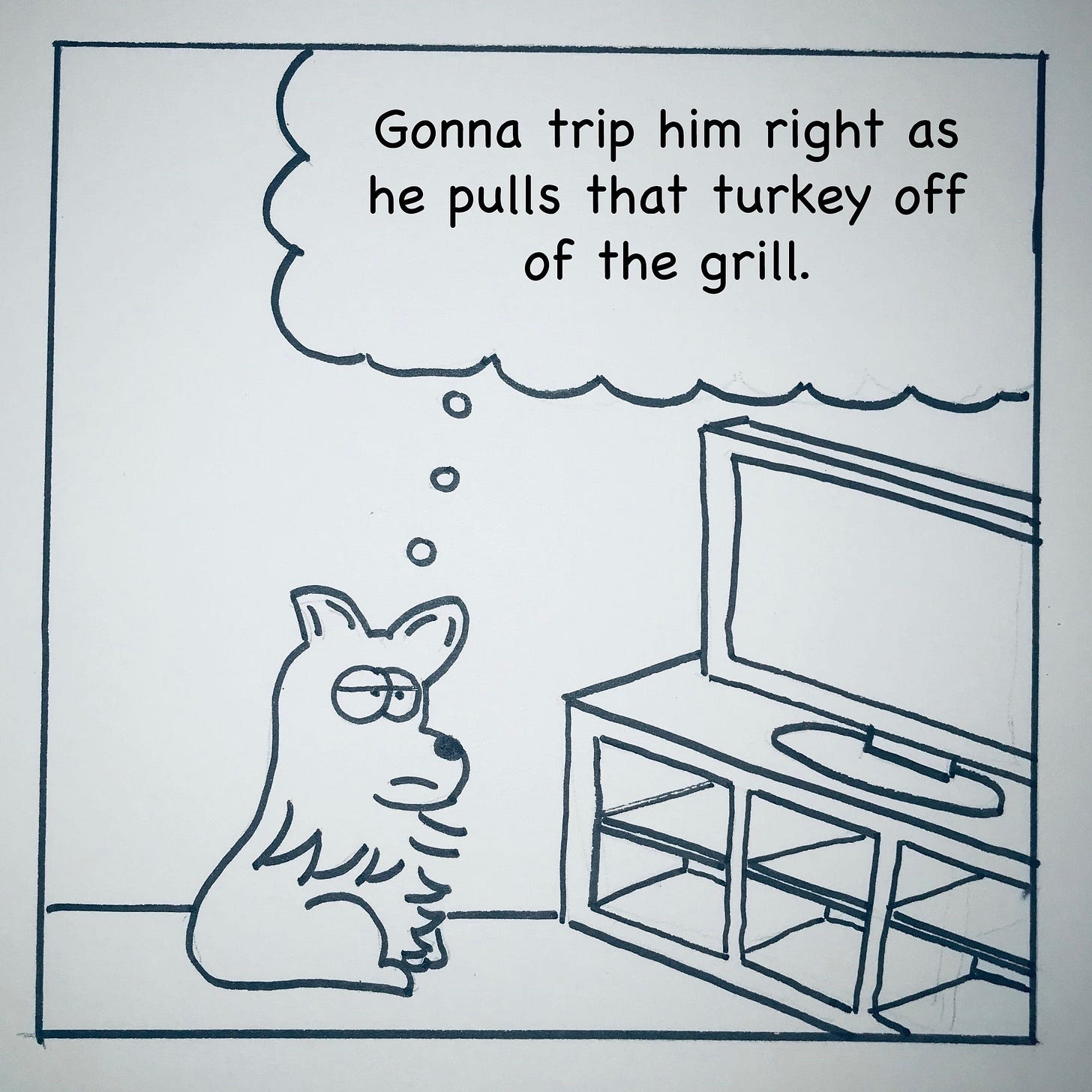 ---
Thanks for reading and supporting The Action Cookbook Newsletter. Friday's Thanksgiving-prep email received the biggest response to date, and helped push us well past the 1,000-subscriber mark. I'm thrilled to see so many people respond to what I'm putting out there, and I'm excited to keep the momentum going.
If you're not subscribed yet, please click below to do so. If you are subscribed and you're enjoying it, please share it with a friend! If you hate it, please share it with an enemy!
I hope you have a restful and thankful week.
— Scott Hines (@actioncookbook)