A plan to save the Tokyo Olympics
Global pandemic can't stop us now! [coughs]
Welcome to The Action Cookbook Newsletter! I've been thrilled to see a healthy influx of new subscribers over the weekend, presumably as a result of going viral on Twitter once again. I recommend that you catch up on some of my personal favorite posts, including my Friday food follies, sentimental parenting essays and occasional amateur sportswriting.
I promise not to disappoint you any more than I already disappoint my family, friends and existing subscriber base. Now, on to today's thing.
---
The Summer Olympics are a testament to the human will, a quadrennial celebration of peak human performance and international cooperation. Every four years we thrill in the achievements of the world's greatest athletes as they gather in one lucky host city to anoint the fastest, strongest and most graceful performers on Earth. Beyond that, they serve a crucial role in the international sports calendar, plugging a gaping hole that might otherwise be filled by baseball. We need the Olympics, is what I'm saying.
Of course, this year, there's a bit of a problem.
The 33rd Olympiad is scheduled to begin on July 24th in Tokyo, marking the second time that the Japanese capital city would play host to the Games. As the novel coronavirus COVID-19 has spread beyond its origins in China's Hubei Province and reached other continents, though, concern has grown that organizers might be forced to reschedule or even cancel this year's Games.
Fortunately, I think we can save them. We'll just need to make a few tweaks.
I. MAKE IT A TEACHING MOMENT
Our world is changing, and the skills we need to excel in are changing as well. While javelin-throwing was an important part of any functioning society as recently as the 1930s, it was rendered mostly obsolete by advent of the telegraph. Hammer-throwing, Greco-Roman wrestling, running — these just aren't things we do anymore. The Olympic Games have a massive worldwide platform, and that stage can be used to inspire the public in skills important for today's world, like: Coughing Into Your Elbow, Greetings That Don't Involve Physical Contact, and Endurance Hand-Washing.
Has anyone ever actually washed their hands for a full 20 seconds, as the CDC recommends? No! No average person can focus for that long. But, as Nelson Mandela said in a Minions meme I read on Facebook the other day, "everything is impossible until it happens". Just as Roger Bannister broke the four-minute mile barrier in 1954, perhaps 2020 will be the year someone makes it through singing "Happy Birthday" twice without losing interest. It's going to take focus, determination, and a really incredible attention sp
II. TELECOMPETING
Health officials have already begun recommending working remotely as a strategy for the general public. If your employer will allow it, just dial in and work from home! Now, of course, this strategy does nothing for the large proportion of the workforce in the service industry, healthcare, education or many other professions for whom this would be totally infeasible, but it could work for athletics!
Individual competitors could simply perform their portion of each event at home — in between trips to the fridge, while watching Love Is Blind on a second screen — and submit those event for comparison, as long as the VPN works and the kids take a nap.
I promise it'll be every bit as effective as when I work from home!
III. LET'S ALL JUST FORM A NICE ORDERLY LINE
Let's be honest. The Olympics are great television, but in-person attendance has lagged behind organizers' goals for many years. Because of the coronavirus, we can't have too many people in the same place at one time, but we've also got to encourage more people to want to attend. How can we resolve these seemingly diametrically-opposed problems?
We've got to borrow from the world of international stunt art.
Japan's own Yayoi Kusama has earned huge acclaim for her series of Infinity Mirrored Room exhibits, Instagram-friendly installations at a series of art museums around the world that can only be entered by a small number of people with advance reservations.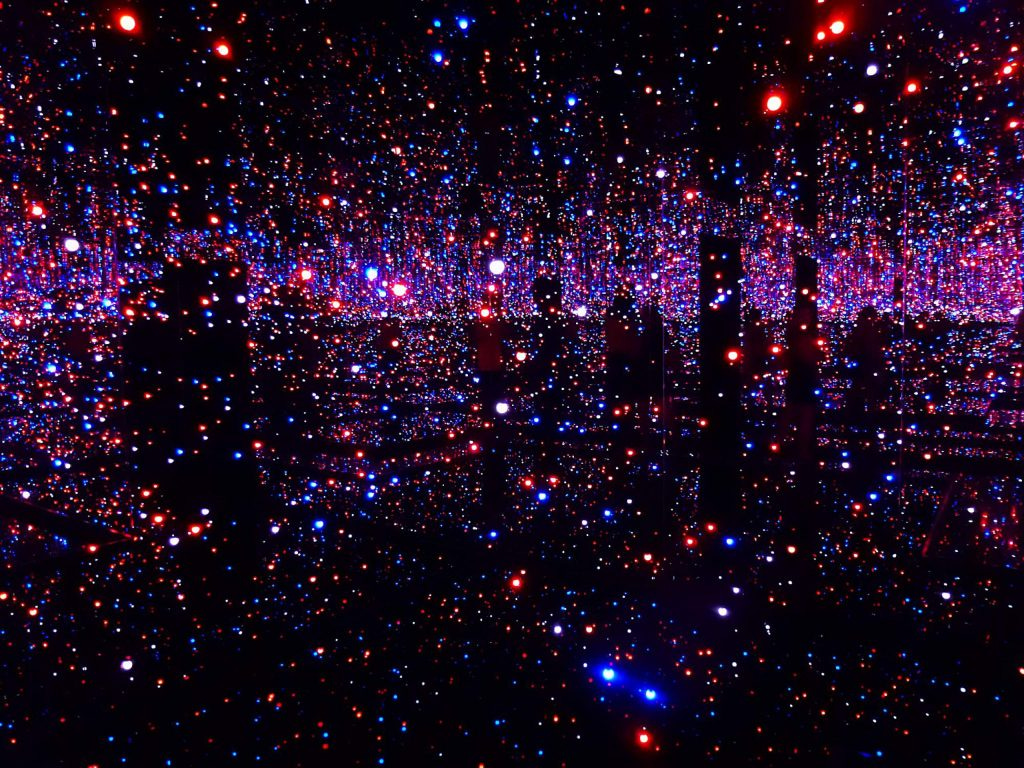 We could simultaneously make the Olympics safer and more popular by limiting entry to one person at a time. It'll be a huge hit, unlocking new audiences like That Old Co-Worker Of Yours Who Always Goes To Things Like This.
IV. [reading notes] ESPORTS? IS THAT A THING?
I don't know what Esports are.
V. JUST HAVE A SHADOWY PANEL OF UNACCOUNTABLE ARBITERS LOOK AT ALL THE ATHLETES BEFORE THEY DO ANYTHING AND DECIDE WHO'S PROBABLY GOING TO BE THE BEST AND HAVE THAT BE THE ONLY REAL DETERMINANT OF SUCCESS
Before you scoff, consider how well it works for college football!
Now, if only the International Olympic Committee knew where they could find some shadowy and unaccountable power brokers.
VI. COME TO A COLLECTIVE ADMISSION AS A SOCIETY THAT WHILE WE NAIVELY WANT TO CONTINUE VIEWING THE OLYMPICS AS A PURE AND UNTAINTED CELEBRATION OF ATHLETIC ACHIEVEMENT AND INTERNATIONAL COOPERATION, THE TWIN CORRUPTING INFLUENCES OF MONEY AND POLITICS HAVE LONG AGO HIJACKED THIS MISSION, TURNING IT INTO A VEHICLE FOR COMMERCIAL SPONSORSHIP, GEOPOLITICAL HORSETRADING, FINANCIAL KICKBACKS AND UNFETTERED OVER-DEVELOPMENT THAT CAN SADDLE A HOST CITY WITH CRUMBLING WHITE ELEPHANT VENUES AND CRIPPLING DEBTS FOR A GENERATION WHILE PROVIDING LITTLE MATERIAL RETURN
Nah, that won't work.
VII. PLAN B
Okay, I'll let you in on a little secret. It hasn't been well-publicized, but in 1968 the IOC — faced with Cold War-era concerns over the feasibility of holding such a complex international competition on a regular schedule — commissioned some of the world's top minds to develop a last-ditch contingency plan that could be employed if the Games were ever truly threatened. Contributors were sworn to secrecy, and the plan has been held under lock and key for over a half-century.
Even during the widespread boycotts of 1976, 1980 and 1984, unsealing the plan was never seriously considered. But, faced with no other option than cancellation, 2020 might be the year it's finally used. In fact, I've got it right here in front of me. I'll just open it right now.
[slices envelope open]
[sighs deeply, hangs head]
[reseals envelope, places it in desk drawer]
Okay, well, I won't bore you with the details, but let's just say that the best minds of 1968 assumed we'd be spending a lot more time in space these days than we do.
So, in conclusion, I think we should figure out what Esports are, and do that.
— Scott Hines (@actioncookbook)