I want to go to a bar (just not now)
A defense of the most inessential place.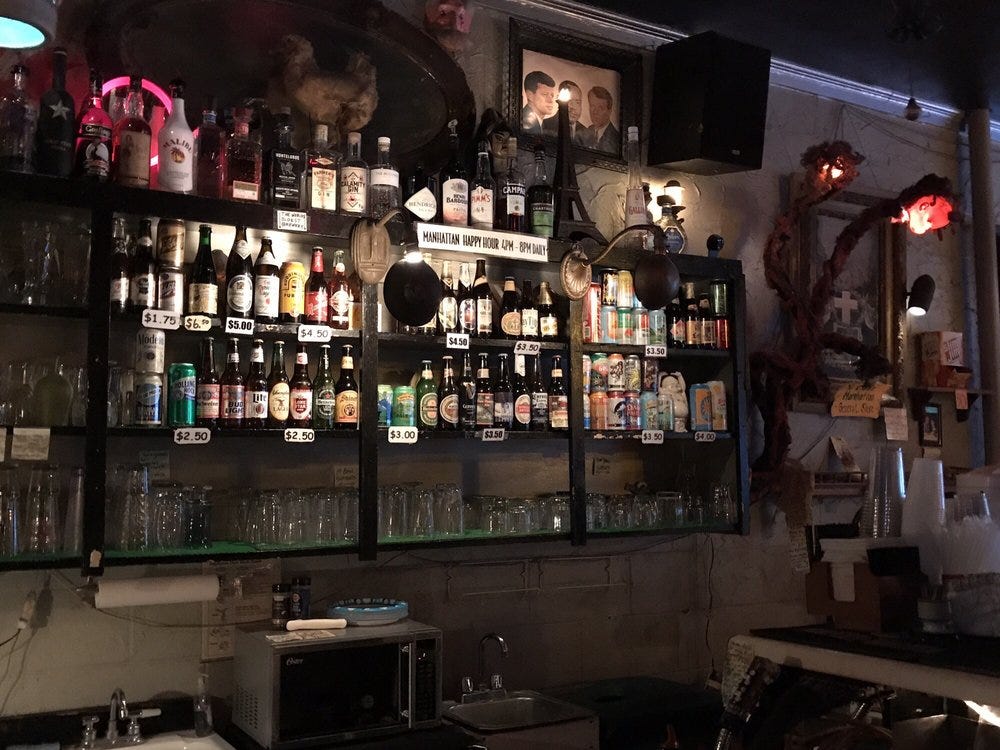 I want to go to a bar.
I'm not going to go to a bar, mind you—frankly, the mere fact that they're even open right now fills me with a low-key dread, a sense of "but WHY" that frustrates me to no end. We can't keep schools open right now because of the persistence of the virus, but we're keeping bars open with the barest nods to limitation. "Last call at 10pm," we say, like the virus gets sleepy and goes home to catch the local news before bed.
I can make no case for why bars need to be open, save for the financial well-being of the people who work at them, and that's a problem that could easily be answered if the political will to simply spend public money for the collective good of society existed.
I can make no case for why bars are essential; there is no service they provide that we can't live without, no activity we absolutely must do within them, nothing that will fail if they remain closed.
And that's exactly why I miss them.
I've noticed two subtle undercurrents on social media la…
This post is for paid subscribers