It's a Good Day In Hell
There are dog videos and BBQ inside this!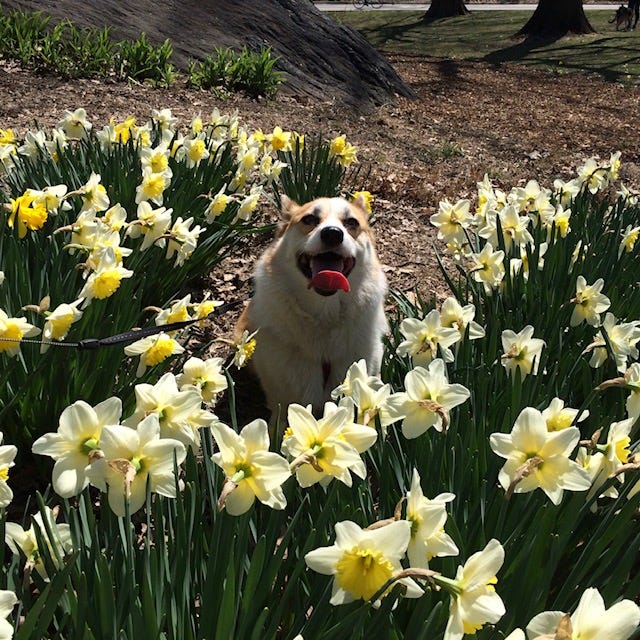 Our stated purpose here on The Seventh Circle, both on the podcast and in this newsletter, is to take you on a journey through hell, much as Virgil led Dante in The Divine Comedy. We take you place by place, exploring the madness, pain and suffering that our various sports fandoms have inflicted on us, leaving us writhing in pools of metaphorical burning pitch because of the Chicago White Sox or Atlanta Hawks.
But c'mon, it's Friday. We can't be downers heading into the weekend. So, just as we launch you into each week with The Seventh Circle Podcast dropping on Sunday night, we're going use Friday morning to drag you back out of hell and into the light. Seven circles to freedom.
(7) Do you want to be a Backyard Barbecue Dad*, but don't have Big Green Egg money?
*Backyard Barbecue Dad is not a gender-specific term, nor does it rely on having kids. It's a state of mind. You shouldn't do it indoors, though.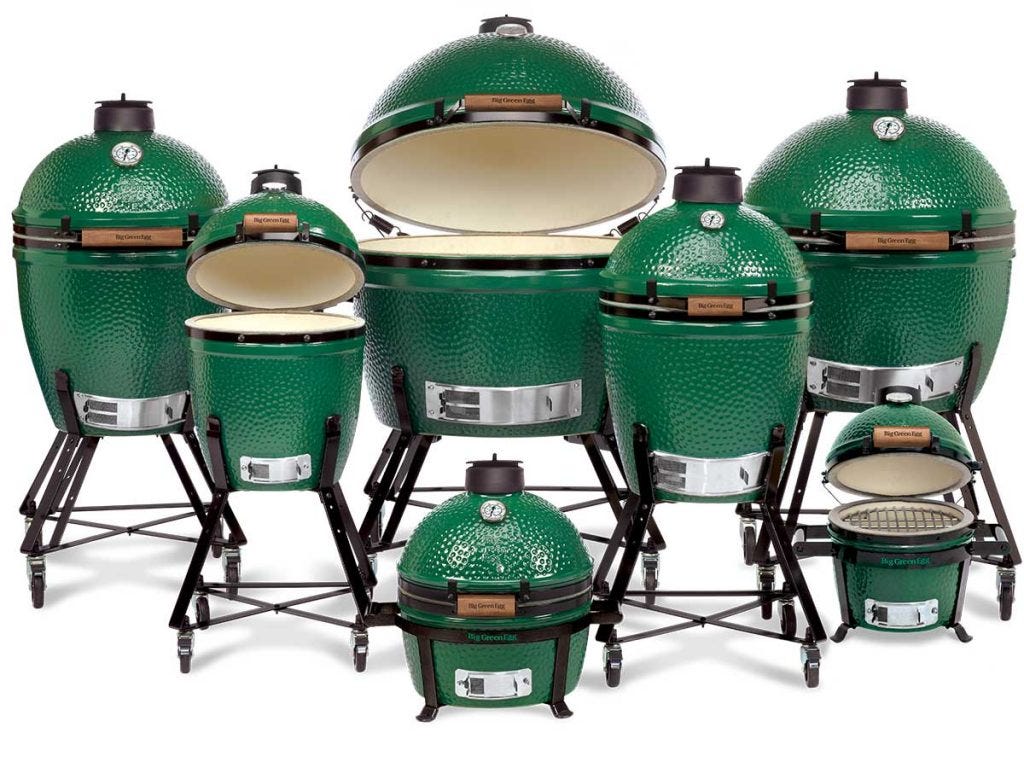 I'm going to let you in on a little secret: you don't need that fancy $1000 ceramic grill to produce delicious smoked meats. You don't even need a dedicated smoker. You can achieve incredible hands-off results with a simple kettle grill and a little ingenuity. I want to talk to you about THE WICK METHOD.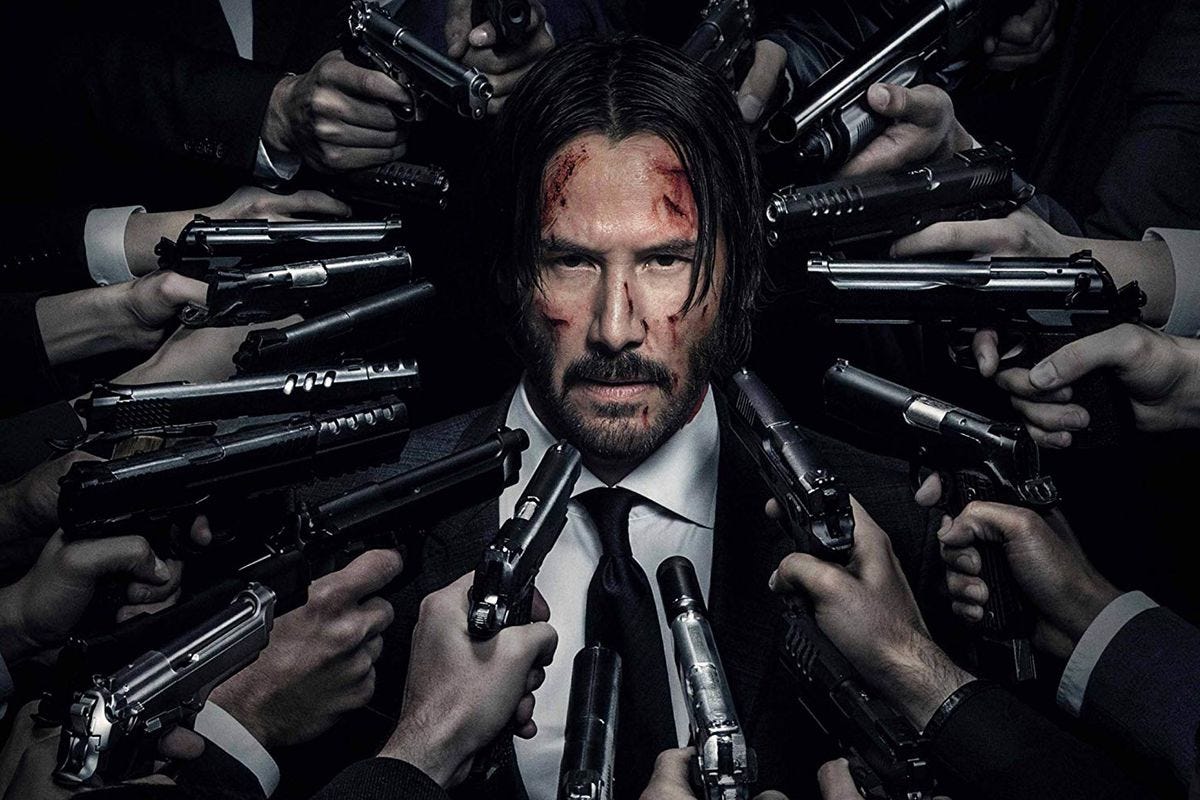 No, no that.
We're talking a way to maintain a consistent, low smoking temperature with little to no attention for six, eight, even ten hours. It's all about planning out your charcoal. If you've got a round grill — I use the classic Weber 22" Kettle — you're golden; this'll work on anything that's round and has a cover. Stack two rows of charcoal briquettes (regular, not the match-light kind) 3/4 of the way around the perimeter, lined up like dominoes. Stack another row on top of it. Soak some wood chips in water, and put them in with the coals. Then, using a chimney starter, a torch, or paraffin wax starter cubes, light a half dozen coals and put them at one end of what you've just created — a wick!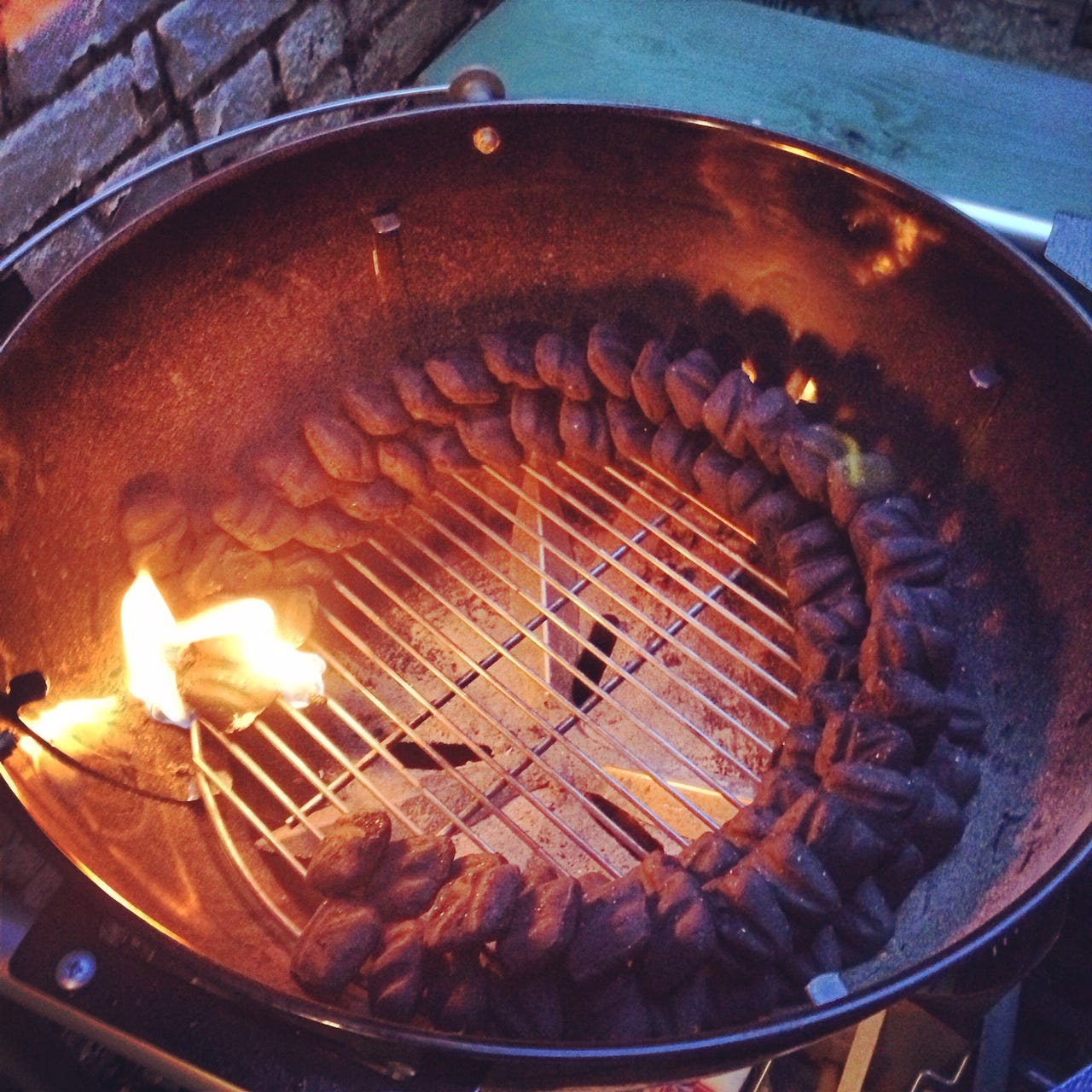 As the burning coals light the ones ahead of them, others behind will burn out, and with a little tinkering with vents, you can maintain a 200-250F temperature for hours on end, perfect for smoking your favorite meats. All in a $100 grill with $5 of charcoal.
And then you get to pontificate about Those Yuppies Next Door Who Think They Can Just Buy Their Way Into Knowin' How To Barbecue, even if you're secretly still jealous of their Egg.
(6) What's spinning at Casa TBG this week?
I wanted to give a music recommendation here, but I'm also 37 years old, have two small children, and I'm washed as hell. My podcast co-host, Joe Kelly, (@ThatBoysGood) is just as old and washed as me, but he's got slightly more time to dedicate to music, so I asked him:
"YBN Cordae is the new young rapper for guys our age who bitch about rappers these days. His new album Lost Boy slaps."
Contextually, after listening, I inferred that "slaps" means it's good. It's good!
(5) Hey, Scott, remember how you built a social media following in the very first place? You gonna dance with the one what brung ya?
You tell me.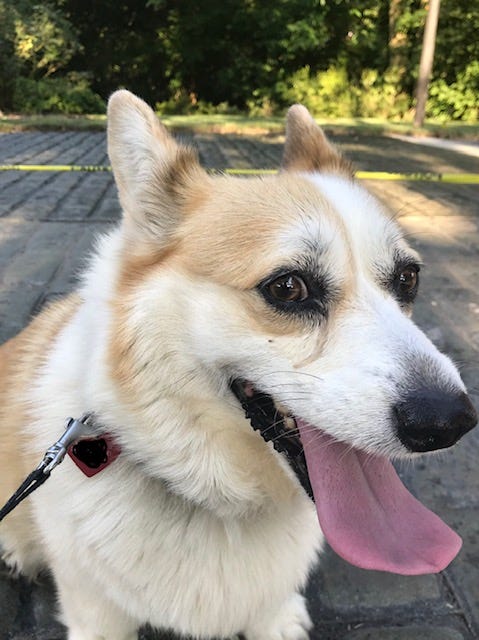 Yes, here's my original social media avatar / assumed identity, the Canary M. Burns of my whole operation. If the Feds raid the place, they'll find everything in Holly's name. How does she feel about the way I've exploited her for clout?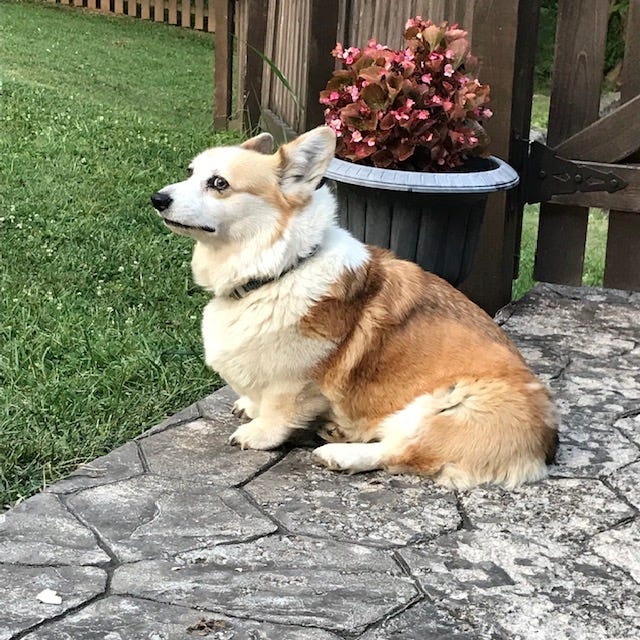 Yeah, well, them's the breaks, kid. I know how to open the fridge and I have the blogging dollars to buy the good treats from Trader Joe's. You're getting exploited here.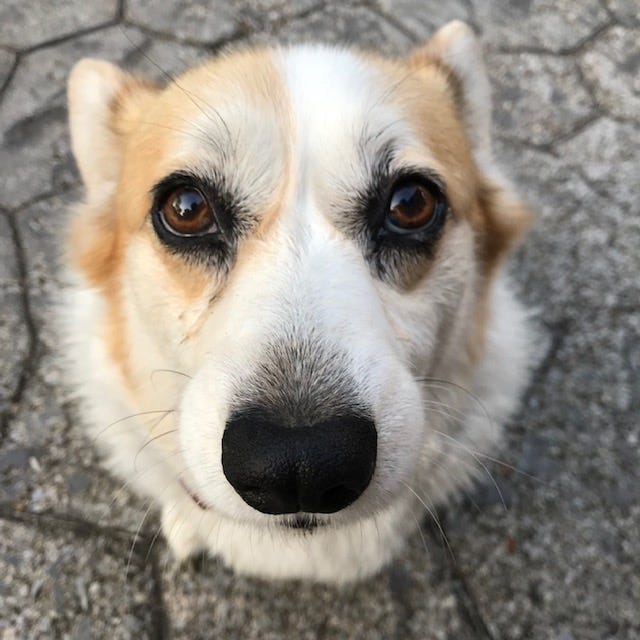 There's nothing Holly likes more than a good ball game, but — and this may be a familiar problem, if your dog's anything like her, if she catches a tennis ball, the game is over because you're not getting it back. Also, she'll destroy the ball. This was a problem for years, until one fateful trip to the toy section at Target led to… an innovation.
It's like discovering radium, or Flubber.
Now, I don't take as many pictures of Holly as I once did, on account of [gestures vaguely in the direction of kids], but that doesn't mean I don't love dog pictures. Want me to feature your dog? Email pics to seventhcirclepod@gmail.com. Get in on this.
(4) Read any good books lately?
One of the absolute best, most-engrossing, most think-about-plot-lines-in-it-months-later things I've read in recent years was the Remembrance of Earth's Past trilogy by Chinese author Liu Cixin, translated into English by Ken Liu. The first book, The Three-Body Problem, is a historical epic of hard science-fiction.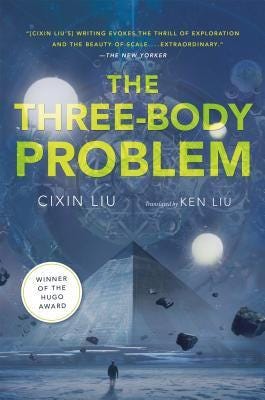 An engineer by training, the author grounds everything in intense, scientifically plausible detail, but it's not dull at all, even if you don't have a technical background. Spanning from the Cultural Revolution to the near future, it follows (without giving away too much, because I read it cold and you should too) a scientist's journey to discover a mystery that could imperil all life on Earth.
Buy it from an independent bookstore! Like this one. Or this one. Or this one.
(3) I like reading, but a whole book? C'mon, man. How about an online longread?
I'm a little over two years overdue on this, but I just got to reading Louis Bien's massive and wonderful story "Escaping Kakuma" on SBNation. It follows life in Kakuma, a massive and essentially permanent UNHCR refugee camp in Kenya.
Kakuma opened in 1991 to accommodate torrents of homeless, unaccompanied minors fleeing war in Sudan. Today, the population is roughly 60 percent South Sudanese, and the rest is made up of people from Somalia, Ethiopia, Uganda, Burundi, and the Democratic Republic of Congo. It was built to be temporary. Twenty-five years later, Kakuma is a teeming settlement that would be nearly impossible to dismantle.
Its portrayal of soccer players in the Kakuma Premier League, a long-established organization within the camp, is a fascinating look at the importance sport can play in giving people a home where none exists.
(2) Hey, what's a good thing you've seen happen in sports?
There's plenty of options for this, but one video I find myself coming back to time and time again over the years is this of then-Portland Trailblazers head coach Maurice Cheeks, stepping in to lend support (and his own off-key singing) when a young woman suffered a bout of stage fright during a performance of the national anthem before a 2003 Blazers game.
Cheeks has bounced around head coaching jobs — with Philadelphia and Detroit after Portland, and he's currently an assistant with the Oklahoma City Thunder — but he's a legend for this simple act of kindness.
(1) Okay, we're almost out of hell. Hey, you guys talked about the Mets this week, and it made me want to go there. Where should I eat?
It's easy to eat well in New York, and in my mind, it's even easier in Queens. The borough might have a dowdy reputation, but it's a fascinating place if you get to know it — one of the most diverse places on earth. And the food is terrific! Take the 7 train to its end, Flushing-Main Street, and you'll find a wealth of options, including the New World Mall Food Court, profiled here in Eater: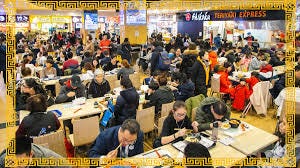 But if I've got a Mets game to catch and one meal to grab on the way, I'm hopping off at Junction Boulevard, a mere mile from Citi Field, at Rincon Criollo, a family-owned Cuban restaurant that's been in operation in the same location since 1976, serving favorites like Ropa Vieja, Moros y Cristianos and Arroz con Pollo.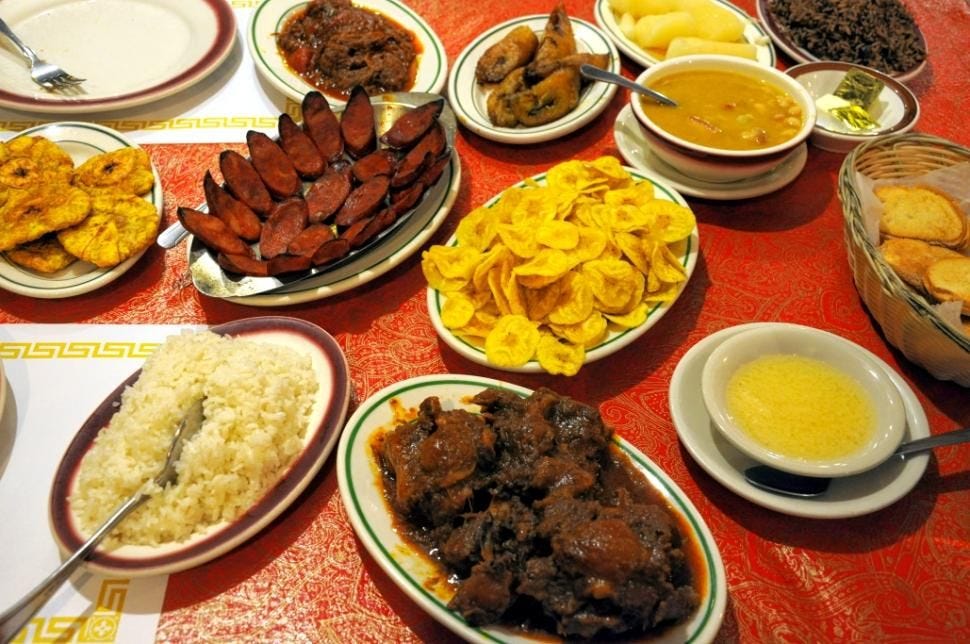 That's enough to make you forget about the Mets' history, and believe in Pete Alonso. #LFGM.
Our next episode drops Sunday night, and it's a great one. Be sure to subscribe, rate and review The Seventh Circle Podcast on your favorite podcast apps!
In the meantime, if you haven't caught up on Episode 7: Welcome to Flushing, where David Roth from Deadspin joins us — or any of the others, check them out at CircleSevenPod.com!
Have a great weekend! We'll see you in hell Sunday night.