It's A Good Day To Shake Off The Rust
Our Friday Feature takes on the greatest part of this here country.
Hello, and happy Friday! Welcome back to the Action Cookbook Newsletter. Many of you are new here, so I'll explain what's happening in this one.
Throughout the week, we talk about what's going on in sports and the world, and it's often quite bleak. Heck, I had a podcast about it, called The Seventh Circle. Fridays are a hopeful time, though. The work week's drawing to a close, the weekend looms, and we need to think positive. That's where this feature comes in. It's A Good Day In Hell, where we take seven steps to climb back out from the seventh circle of hell and into the heavenly light of the weekend.
Sometimes, there's a vague theme. This week? We're going to talk about my favorite part of the country, my home, the place I'm from and the place that shaped me. We're going to talk about the Rust Belt, that ill-defined and much-maligned swath of land roughly around the Great Lakes.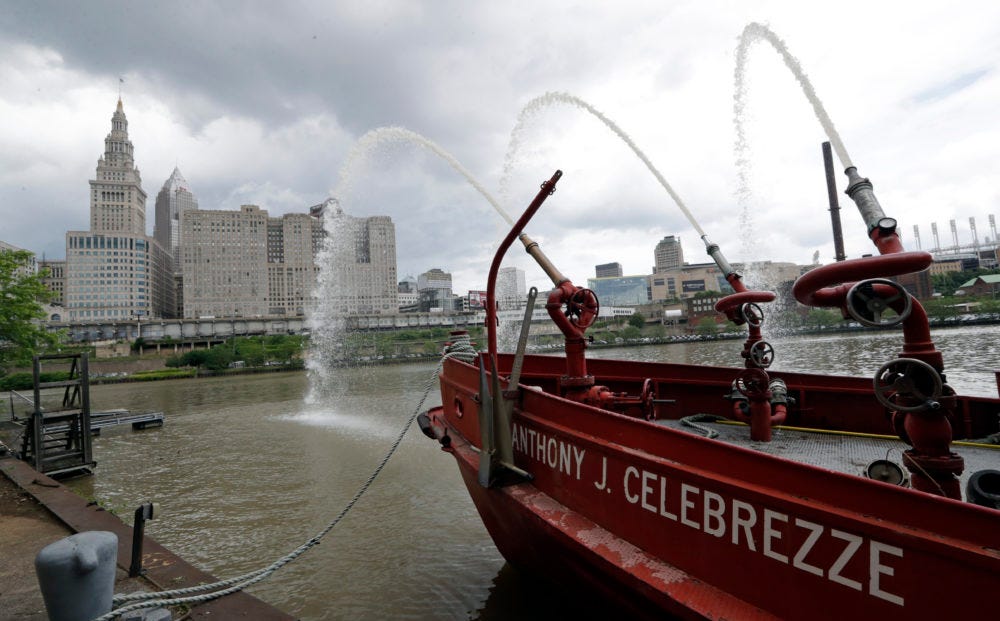 I was born and raised in Cleveland, and jokes about the city formed a large part of my early consciousness about where I'm from. The mistake by the lake, the city that went bankrupt, the river that caught fire, and so on. It became a badge of honor, a source of pride. I'm sure it's the same for people from Pittsburgh or Buffalo, Detroit or Fort Wayne. You might look down your nose at where I'm from, but it's where I'm from. And it's got a lot to offer. Let's take a look.
7) It's Insulating Season, or, How I Responded To A Culinary Catfishing
Whenever I travel — whether far and wide or just within my own town — my mental geography is built around food. If I have to do anything off my daily routine, I'm thinking: okay, what food is there? Where can I stop? What can I get that I can't normally get?
So a couple weeks ago, I'm traveling for my (actual) job, and I find myself in Western Pennsylvania. Not the most glamorous trip, but I get to thinking: hey, I'm in this part of the country, I need to get some pierogi. I google, and find a restaurant. It's well-reviewed, it's got an active social media presence, and it's only a 20-minute drive away. Fantastic. Gonna fill up on the Polish food of the gods.
I drive out there, and the restaurant has been closed for years. I mean, there was a faded sun-bleached outline where a sign once existed. It was that old ghost story where the girl you gave a ride home last night had been dead for ten years. It was the closest I'll come to being a person on the show Catfish, slowly realizing that I hadn't been sexting with a model for two years. As best I can tell, the restaurant closed, but they maintained a food-supply business, hence the online presence. Point being: I haven't shut up about pierogi for two weeks, and something needed to be done. So, staring down a frigid Halloween night trick-or-treating with my children, I decided it was the perfect meal to pack on some insulation with.
This recipe from Serious Eats nails the basics, but, can I tell you a little secret? 
[looks around conspiratorially]
[beckons for you to lean in]
[whispers]
Just use instant mashed potatoes. 
I'll butcher it, but to paraphrase a tweet I can't find anymore "if instant mashed potatoes were invented five years ago you'd all consider them molecular gastronomy". You might look down your nose at them as a cheap convenience food, but they're a triumph of science on par with the moon landing. They've also got a lot of other uses!
I wouldn't serve them on Thanksgiving, but any other day of the year they're a shortcut that makes doing it any other way not worth the time. So I swapped that part out in the recipe, and you should too.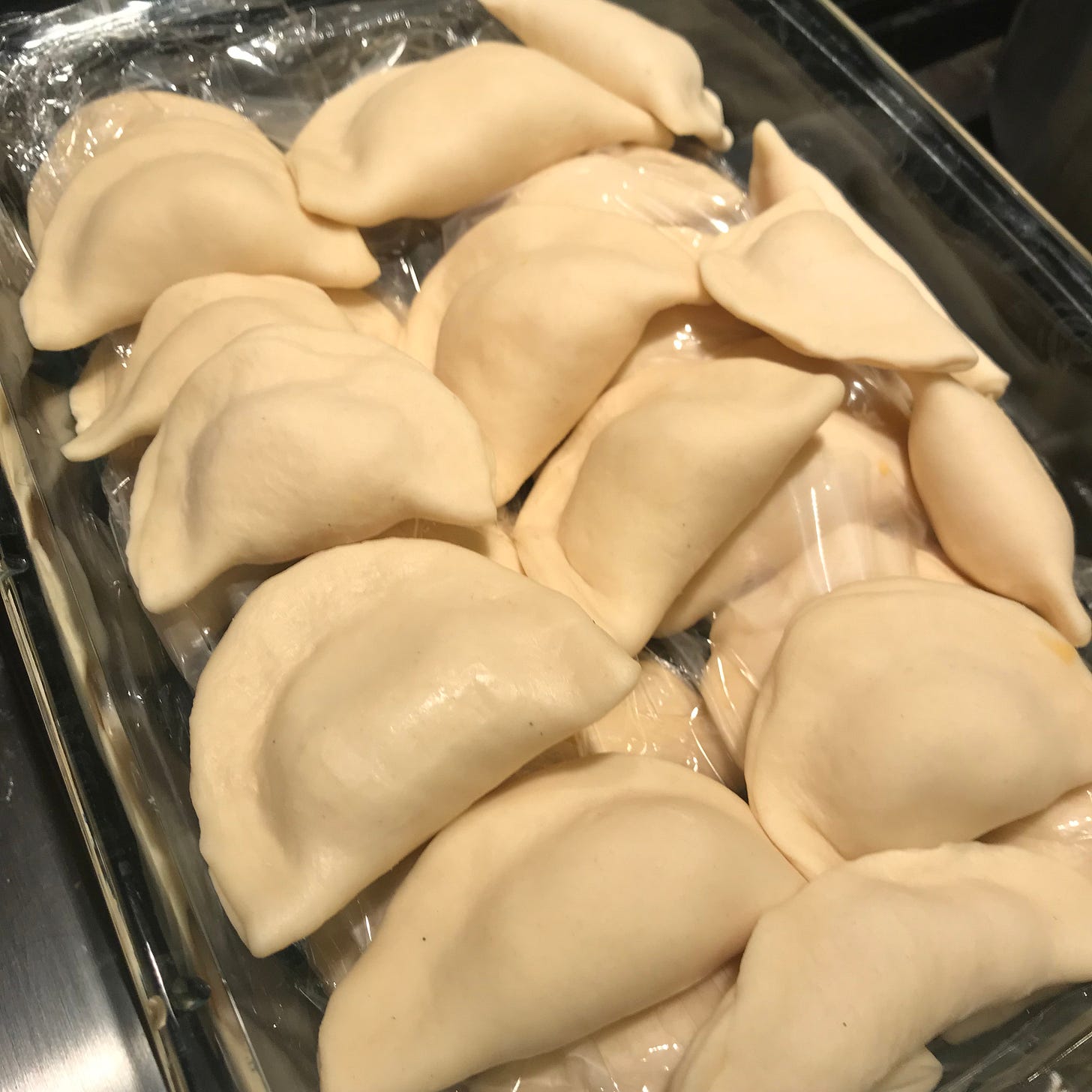 There's a bit of labor involved in rolling out all that dough and forming the dumplings, but kept moist and covered, they store great (or freeze well) for prepping ahead of time. Pull out of the fridge, boil until they float, then pan-sear with onions and/or bacon?
You got yourself a stew, baby.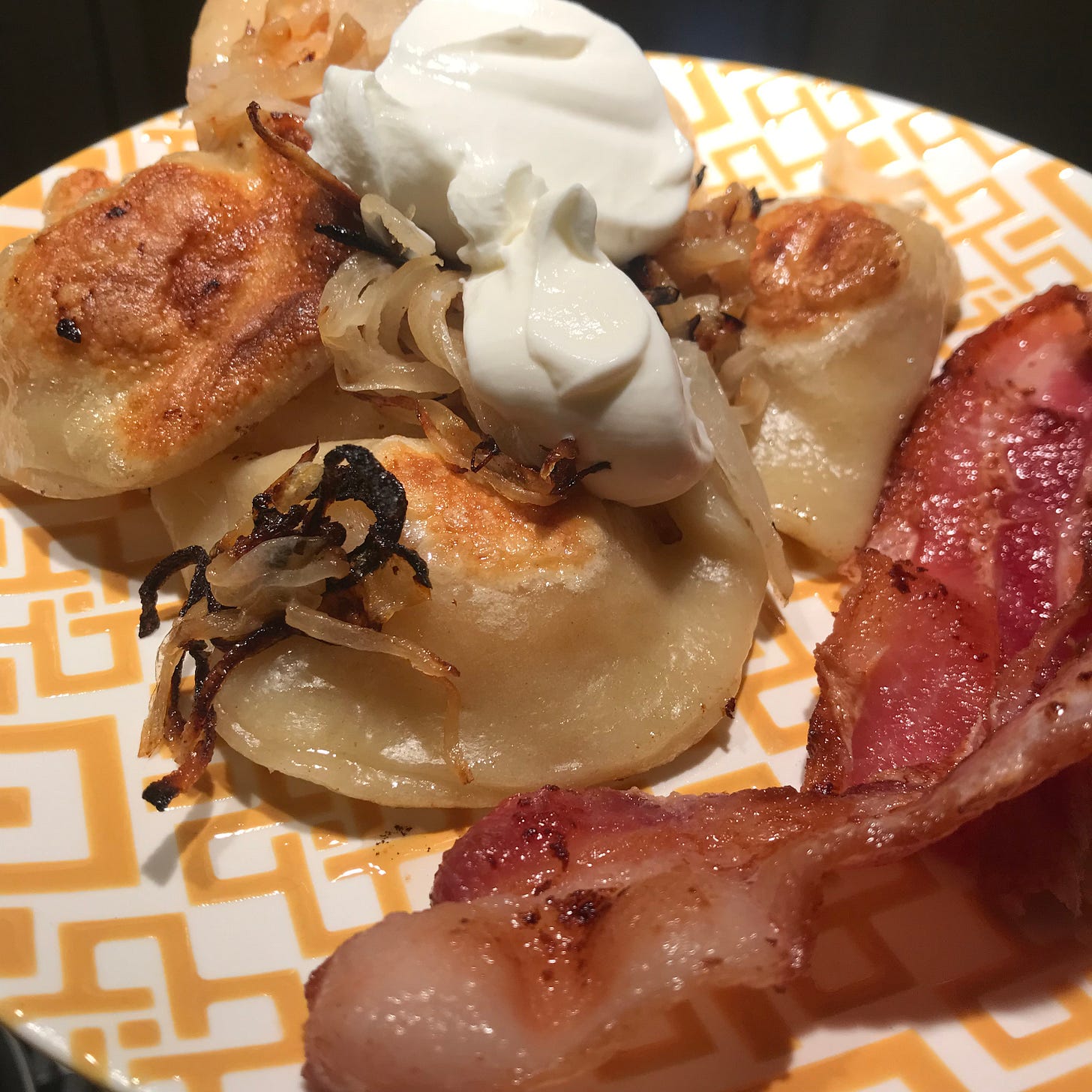 Look at that. Pure fried fatty carbs. Just what a Rust Belt fall calls for.
6) Old Time Cold Medicine Doesn't Actually Work, But It's Fun
On that trick-or-treating… 
It was 36 degrees and windy in Louisville last night, and I was partially responsible for taking a small pirate and a smaller Princess Anna from Frozen to 50+ houses in search of candy they didn't need. I'm coming off a cold, too, so it wasn't the most ideal scenario. I needed fortification. I know my grandparents considered whiskey, lemon juice and honey to be a cold remedy — maybe I could find something along that line?
As I often do, I plumbed my favorite cocktail book, Maggie Hoffman's The One-Bottle Cocktail, for a recipe. Enter "Spike The Kiddie Table", her drink built around Martinelli's sparkling apple cider. But hey, I want to keep a Rust Belt theme here, and what's wrong with upping the octane?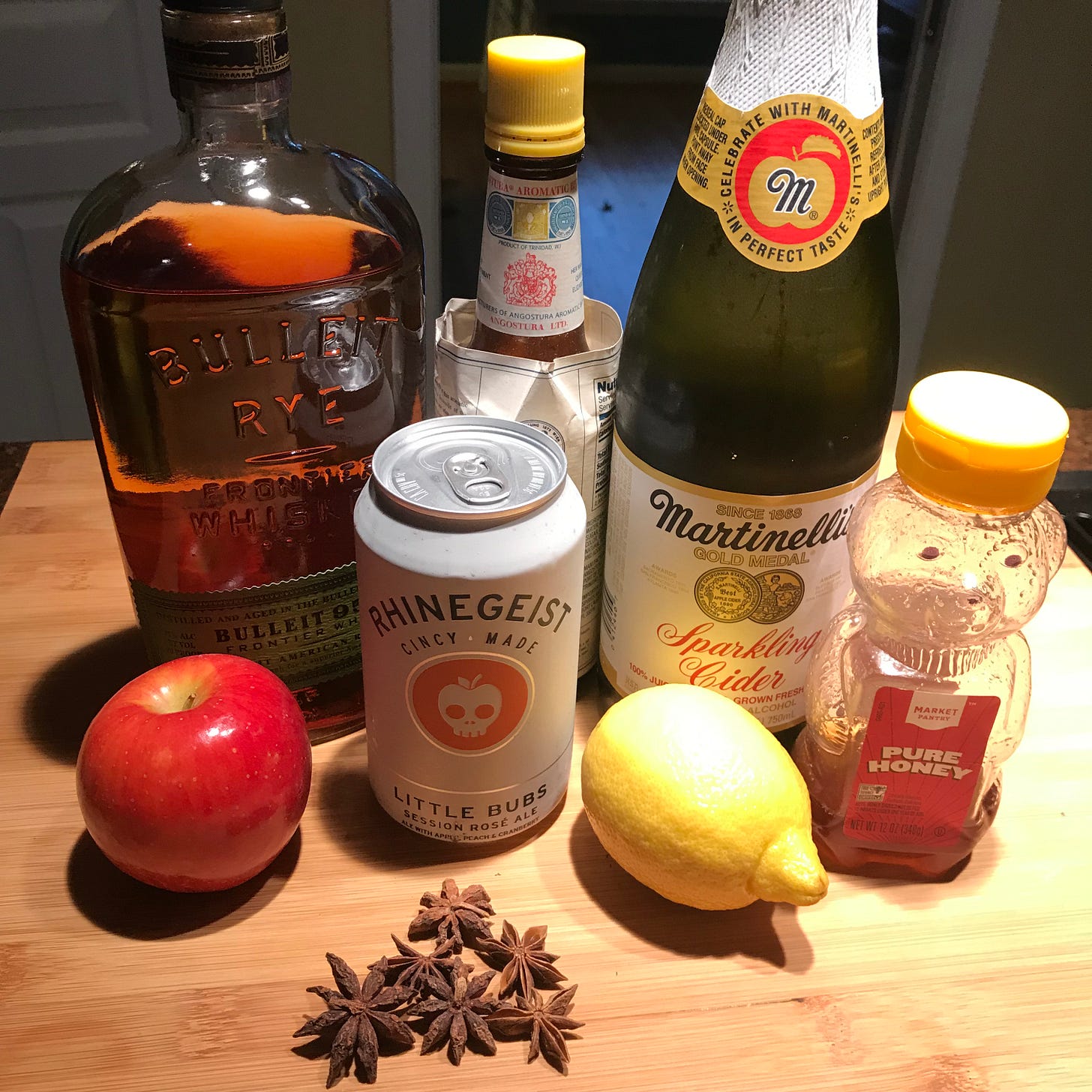 So I swapped out the non-alcoholic cider for a hard cider from Rhinegeist, Cincinnati's excellent and rapidly-expanding local brewery. (Or, as my 4-year-old called it when spotting their cans on the shelf recently, "Skeleton Diet Coke". See? It's spooky. Perfect for Halloween,)
Modifying her recipe slightly, here's what I landed on:
1-½ oz rye whiskey (she used rum, but I'm in Kentucky)

¾ oz apple cider

½ oz lemon juice

1 tsp honey

dash of aromatic bitters, if desired

Top with sparkling/hard apple cider

Garnish with star anise (if you have it, I happened to, don't buy it just for this)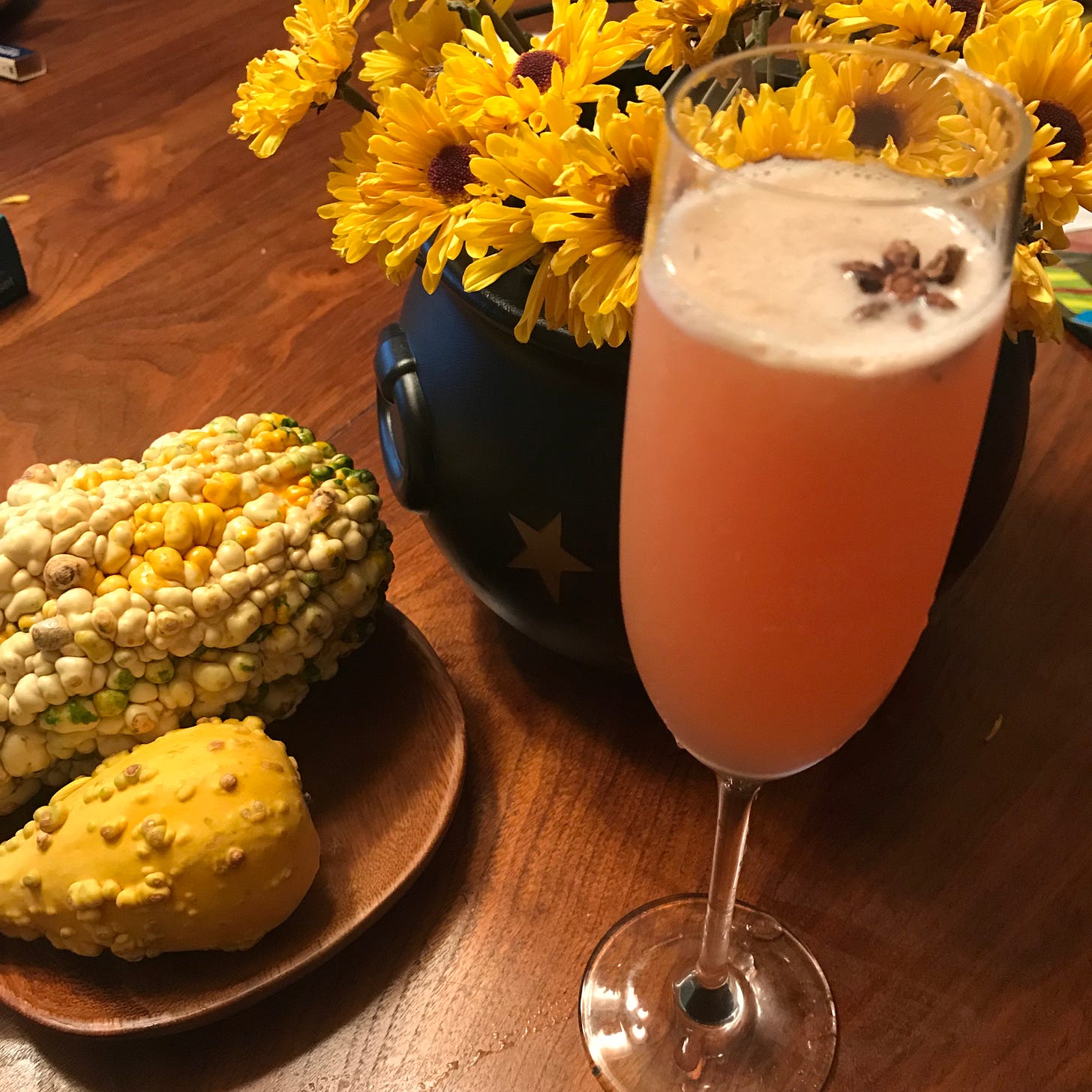 It's decorative gourd season, m*****f***ers.
Did this help my cold? Not really. Did it make trick-or-treating on a frigid night more bearable? Yes it did.
5) The Commonheart, "Do Right"
Here's a band I just became acquainted with that I think you should know too. The Commonheart, a 10-piece outfit out of Pittsburgh, takes an old-school soul/rock sound right out of the Stax songbook and offers a fresh, modern spin on it. 
As a Clevelander, this will conclude my positive remarks on the city of Pittsburgh.
4) The Death and Life of The Great Lakes
Normally, my book recommendations tend toward fiction. It's what I prefer: mentally, I escape better into fiction, and I share Helen Rosner's hot take opinion here:
That said, one book I found thoroughly engrossing that fits well into today's theme is journalist Dan Egan's The Death and Life of the Great Lakes. It explores in-depth the unique and fragile ecology of the Great Lakes, the way they've been changed by human intervention over the last century or so, and the threats that are posed to them today.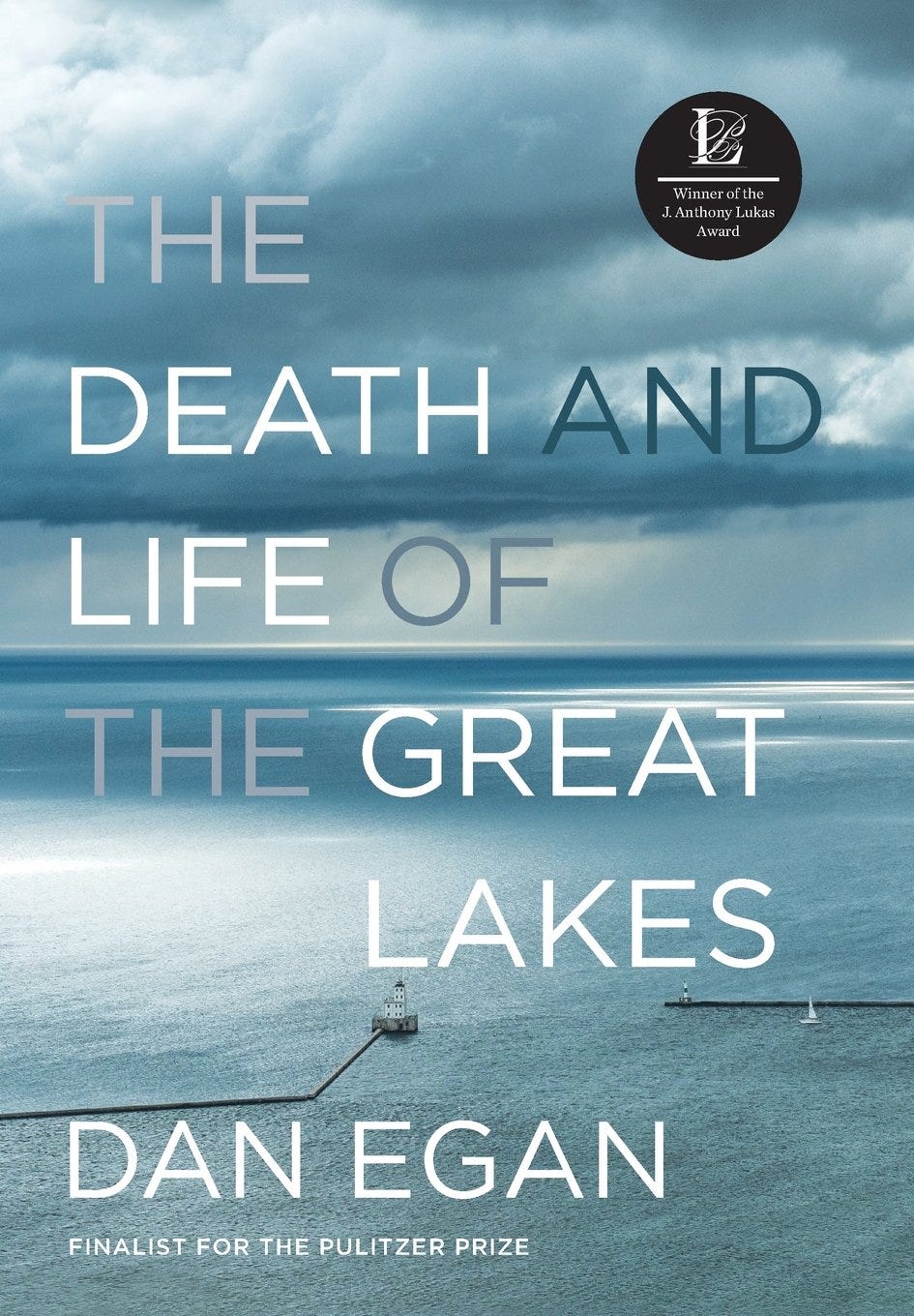 It's a fascinating read, and taught me a lot I didn't know about the lakes I grew up going to.
3) Extra Points with Matt Brown
Hey, you. You're willing to subscribe to an email newsletter, it would seem, no? Well, let me tell you about one you should already be subscribed to, if you're not already.
Matt Brown, football writer and editor for SBNation, runs the excellent Extra Points newsletter, offering deeply-researched takes on both historical topics and current events in the college football world. It's the first email newsletter I subscribed to, and it's kept me informed (and entertained) on issues I wished I knew more about. 
Also, Matt's from Ohio and lives in Chicago, so we're still on theme.
2) Places On The Map
The Rust Belt/Midwest is perpetually overlooked, forgotten, derided as "flyover country" in the coastal/big city mindset. Heck, I lived in New York City for nearly a decade, and I get it — it's easy to be myopic about the big cities, think that nothing happens outside of them.
This fun little internet quiz can make you realize how foolish that is. It's very simple: how many American cities can you name? It's got them all. I've been playing for two weeks (fortunately, the URL updates to save your place wherever you left off), and even after entering 600 cities, I've still only covered about 36% of the US population.
A lot of people live in places you don't think about, it turns out.
1) I Wouldn't Leave You Without A Dog To End Things On
If there's one thing I can promise you in A Good Day In Hell, it's that I'm going to end our run every week by sharing with you a very good dog. (Have a good dog of your own that you want to share with me and hundreds of your fellow newsletter subscribers? Reply to this email with pics and I'll get them in a future blast.)
This week? It's Otto, beloved pup of Friend Of The Letter @Jerkwheatery.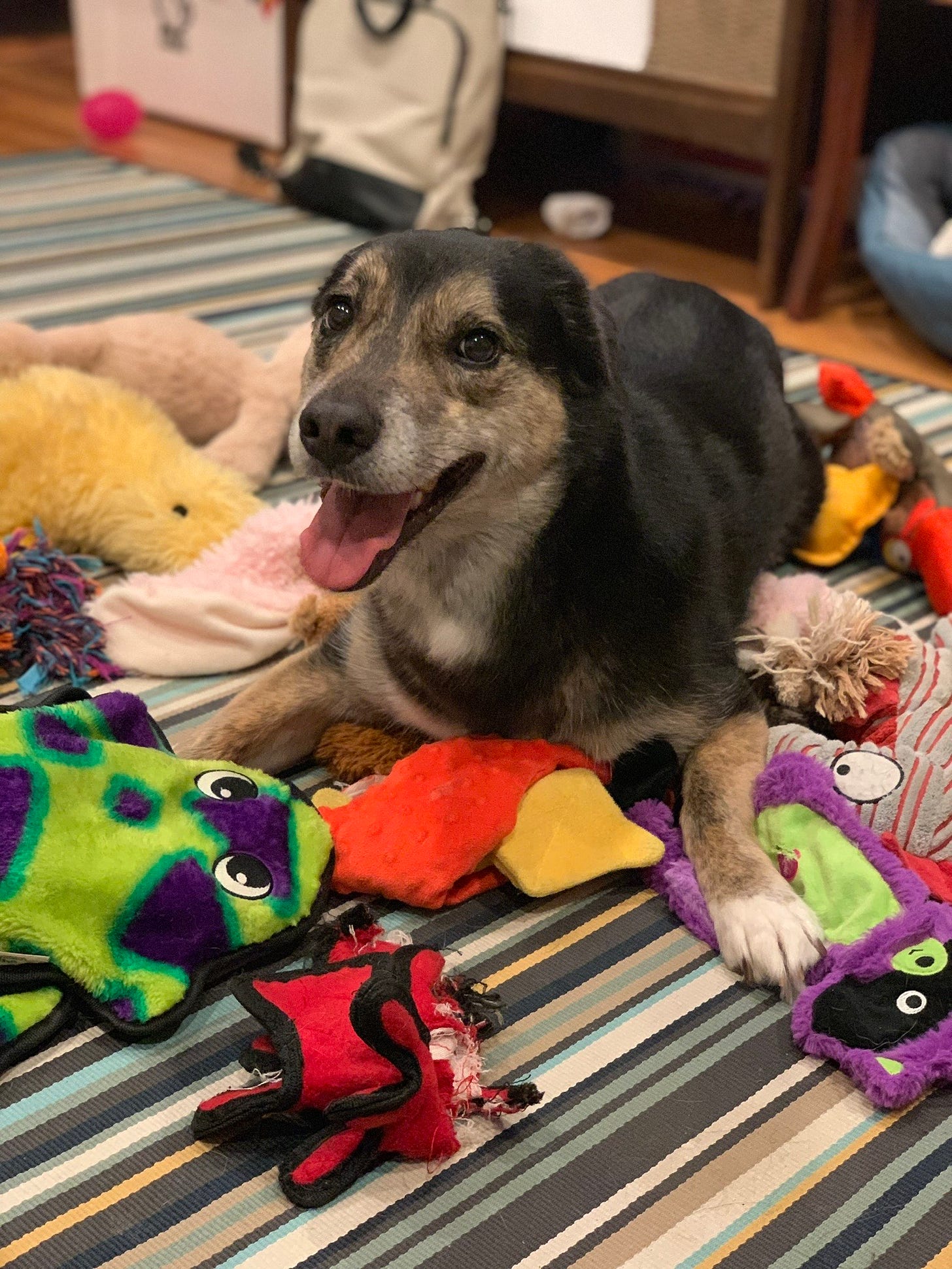 Is Otto a Rust Belt dog? Technically, no, he lives in DC. But my god, he's gritty, isn't he? He's worthy of the finest steel mill and/or Great Lakes port.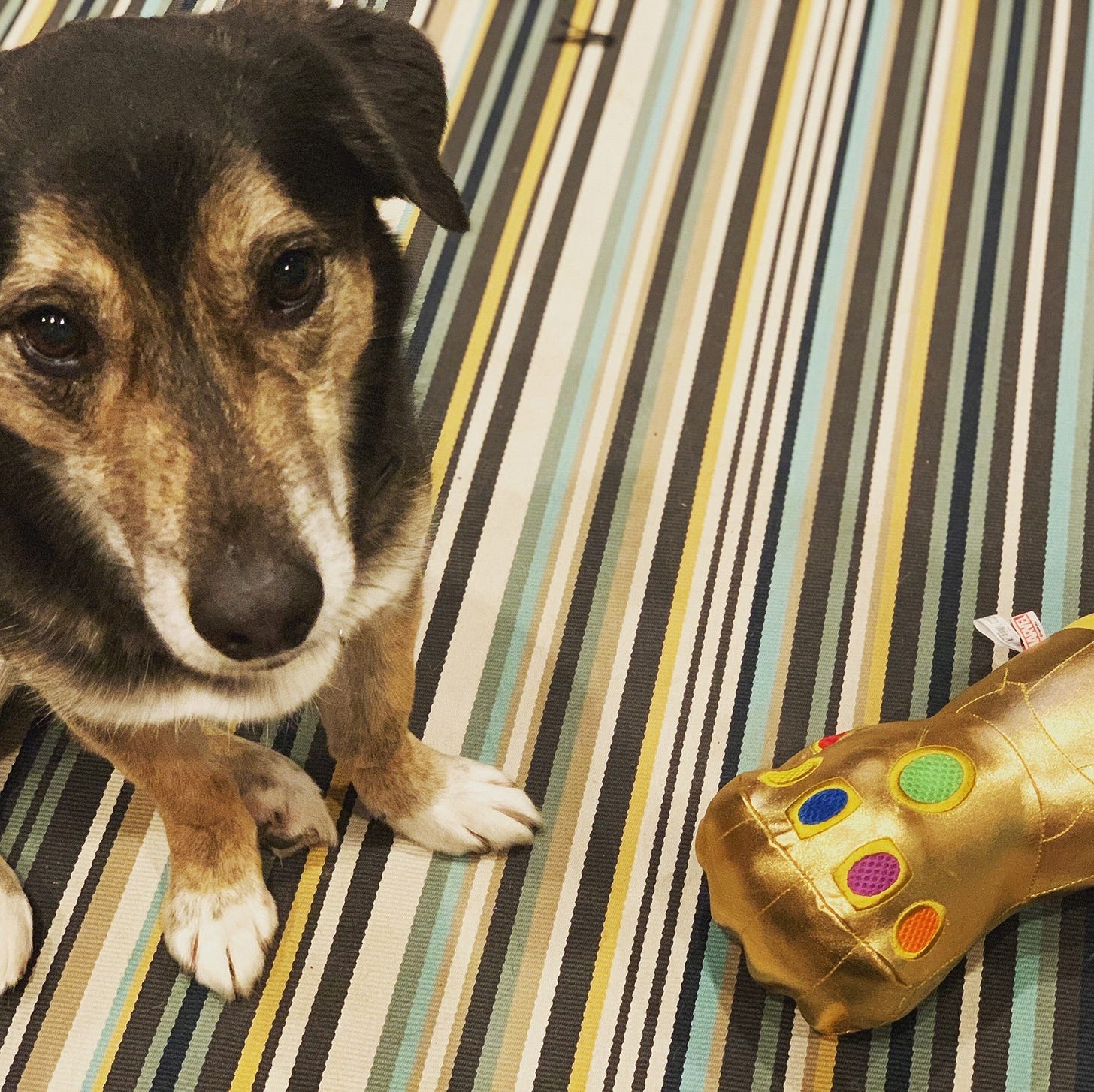 And you're just lucky he doesn't have fingers to snap.
Enjoy your weekend responsibly, everyone, and thanks for reading The Action Cookbook Newsletter.