Discover more from The Action Cookbook Newsletter
A cookout in your inbox. Come for the food, stay for the stories, three times a week.
It's Always Sunny In The Seventh Circle
Another edition of A Good Day In Hell looms.
Hello. Happy Friday! It's been a real week, hasn't it? Sports have started to awaken from their summer slumber. College and NFL football are both back. Minor league baseball has ended (and got me thinking about life). Pennant races are in full swing in the majors, and it won't even be long before basketball and hockey return.
That's great.
Of course… it's not great for everyone. Like, for instance, these people — who just wanted to enjoy a nice day on their boat before a Tennessee football game.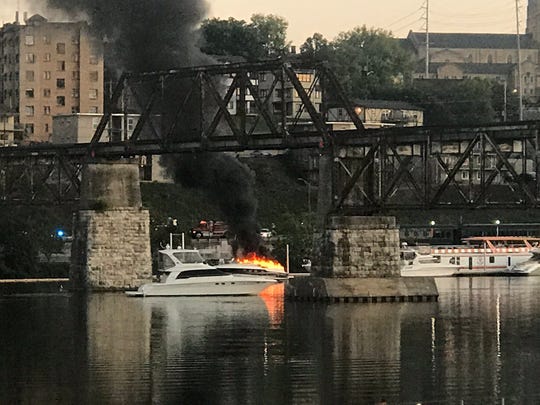 Look at it this way: at least the boat probably has insurance. Tennessee football's insurance plan is a 69-year-old Phil Fulmer.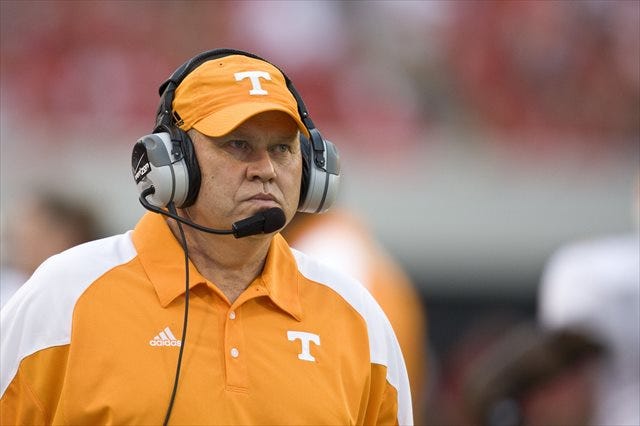 After a week like this, we need to do what we always do on Friday around here: focus on some good things. We hang out all week in the seventh circle of hell, so we'll take seven big steps out to the weekend.
(7) Love & Revelation
I will be blunt about this: my home state of Ohio is often unfairly maligned and badly understood by people outside of our borders.
Sure, there's things to pin on us, but it's a big state with a lot of beautiful places, interesting people and wonderful things going on. For a long time, one of those wonderful things has been the band Over-the-Rhine, comprised primarily of singer-guitarist Karin Bergquist and her husband, pianist-bassist-guitarist Linford Detweiler.
Starting in Cincinnati in 1989 and now based on a farm in rural Ohio, their career's been long enough that their namesake — a historic neighborhood just north of downtown Cincinnati — has changed from a crumbling, nearly-abandoned symbol of urban blight to a thriving, revitalized destination.
Through it all, they've never stopped telling the story of their home state, and their 18th studio album, Love & Revelation, came out this March.
They're a wonderful live act, and I encourage anyone who has the chance to catch one of their shows to do so. Also, come Christmas time, if you can't handle the shininess of the season, their three Christmas albums (1996's The Darkest Night of the Year, 2006's Snow Angels, and 2014's Blood Oranges In The Snow) make up what the duo semi-jokingly refers to as "reality Christmas music", full of bittersweet longing, sorrow and depth.
(6) The fact that I love this book probably says a lot about me.
You've arrived here, which suggests that you're familiar with my writing, so you probably know I like things that are a bit… offbeat. In that vein, there's few things I've enjoyed reading — and re-reading — more than Italian writer Italo Calvino's unusual 1972 book Invisible Cities.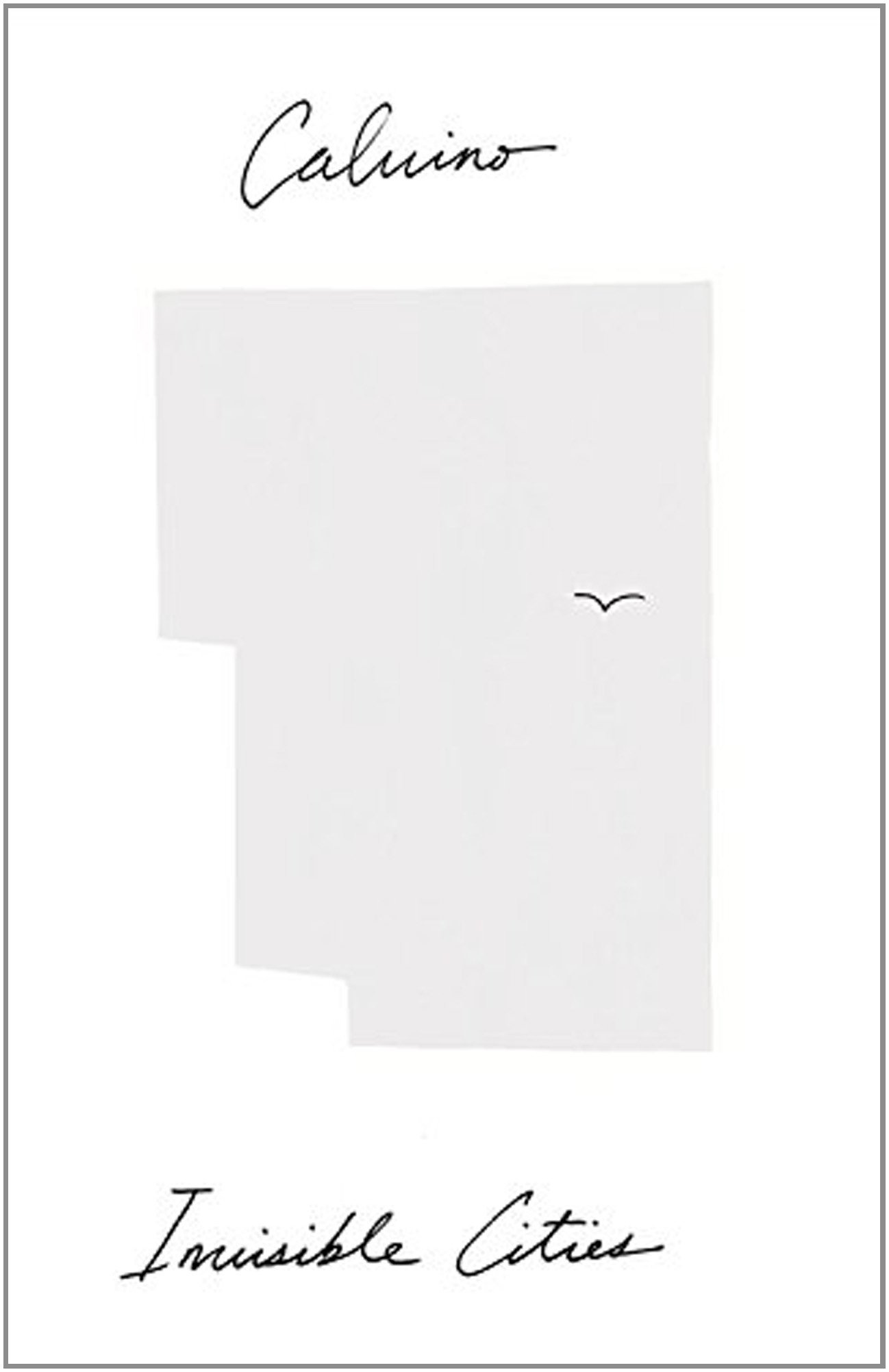 It's described as a novel, but there's no plot or traditional narrative. It's slim — under 200 pages, with many breaks — and could easily be breezed through in a single sitting. If you're like me, though, it will linger with you long after, and you'll find yourself pulling it off the shelf again and again.
The book is framed as a series of imagined conversations between the explorer Marco Polo and the emperor Kublai Khan. Polo regales Khan with stories of the cities he's visited in his travels, fantastic flights of imagination that defy literal interpretation. Fifty-five brief travelogues explore ideas and the structure of language, memory and perception itself.
(It's not as heavy as that sounds. It's fun, I swear.)
(5) No, that sounded pretty dense, lighten things up, you jerk.
Okay. Fine. Let's bring it back to sports. It's pennant chase season in Major League Baseball. You know who's had it rough in recent years? The Seattle Mariners. (We'll have an episode on Seattle soon, I swear). In 2001, they set an American League record by winning 116 games… and then lost the ALCS in five games to the Yankees and haven't returned to the playoffs since, a drought that will extend to its eighteenth season this October.
So let's remember the good times.
In 1995, they were looking at the same length of drought — but then, it was through the team's entire eighteen-season existence. On August 3rd of that year, they trailed the first-place California Angels by 13 games in the American League West. The team's future in Seattle seemed in doubt, and superstar slugger Ken Griffey Jr. was on the disabled list after injuring his wrist in May. It looked like another disappointing season.
And then they refused to lose. With a 19-8 record in the season's final month, they tied the Angels, then defeated them in a one-game tiebreaker to make the team's first-ever postseason appearance. That opportunity almost seemed squandered when they fell behind 2-0 in the best-of-five ALDS to the New York Yankees.
And then…
They would go on to lose to Cleveland in the ALCS, but it's no stretch to say that without this season, without this moment, there might be no Seattle Mariners today.
(4) Well, I worked up a hunger thinking about all the work that must've taken, what win the running, and the jumping and such.
As usual, I'm going to hand the mic over to my co-host, Joe Kelly, barbecue chef and longtime eater. What's cooking this week, Joe?
Side items.

As much as I love and focus on the meats, it's come to my attention (courtesy of my wife and her friends) that some people actually enjoy sides. Weird.

So, here's a couple items that are simple to make, but will have people amazed at your spread.

First off are crab-stuffed portobello mushrooms. There are a couple ways to make these, but we'll keep it simple and let you play with the recipe, let us know what modifications you make to it. You want to carve out the insides so the mushroom is essentially a shell for the crab meat. Stuff the shell with crab meat, then place it (crab side up) over the grill to get a little char on the underside. It's really that simple. I prefer to smoke the crab meat with oak before stuffing, but again, we'd love to hear your take on these items, so I'll keep it basic this week.

(ed. note: this is a version with cheese added that I did, because I'm a millennial who remembers to take pictures of my food, whereas Joe is a Baby Boomer, despite being three months younger than me. - Scott)

Next up is prosciutto wrapped asparagus, or is it asparagi? Anyway, lay some aluminum foil over your grates so you don't lose anything, as asparagus can slide through grates. Wrap the asparagus with the prosciutto and put them on indirect heat for about 45 mins. This softens them up, and then you can place over direct flame to get a desired crispness.

If you need another side veggie or want to justify all the red meat you're eating I suggest a simple squash and zucchini combo. Slice them both up, put in aluminum foil, add olive oil, garlic powder, pepper, oregano, and toss on the grill. When you pull them off add fresh Parmesan cheese and you have done it. People now think you're a grill OG, congrats, pour yourself a bourbon and flex over all others.

(ed. note: also my picture, millennial, etc. - scott)
Excellent. Thanks, Joe.
(3) What if it's raining outside? Gimme a showoff move for the indoor months.
I imagine many of you have had experience with pizza stones, but let me preach the gospel of pizza steels. Literally nothing more than a heavy slab of steel that you preheat in the oven, they're vastly more conductive than stones (and less prone to breaking or staining, like I've done with multiple ceramic pizza stones).
(I could link a product here, but they're just slabs of steel. Pick one, no one's paying me to tell you one's better than the other.)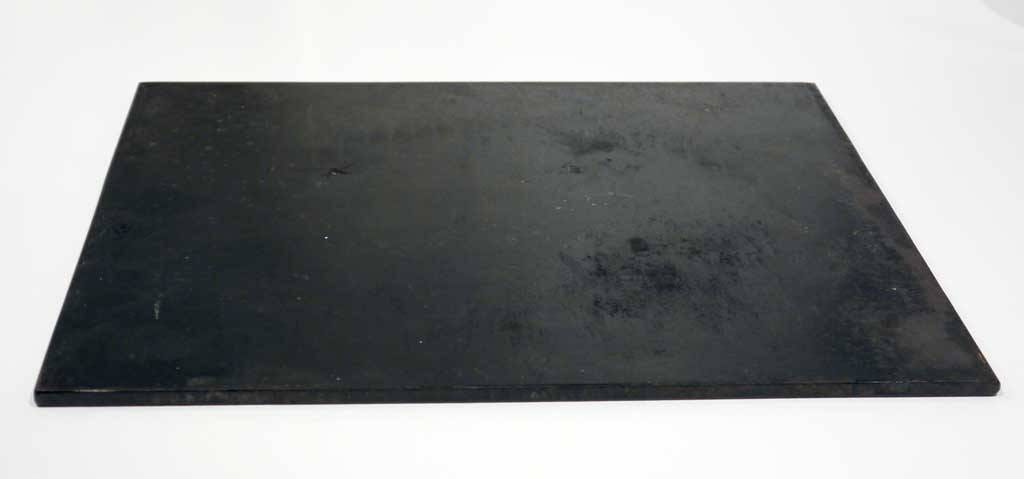 Preheated to your oven's max temperature for 45-60 minutes, they'll cook a pizza to crisp, light, crusty perfection in only 5-6 minutes — and hold their heat enough that you can run through 3-4 pizzas in a row, if you're serving a crowd.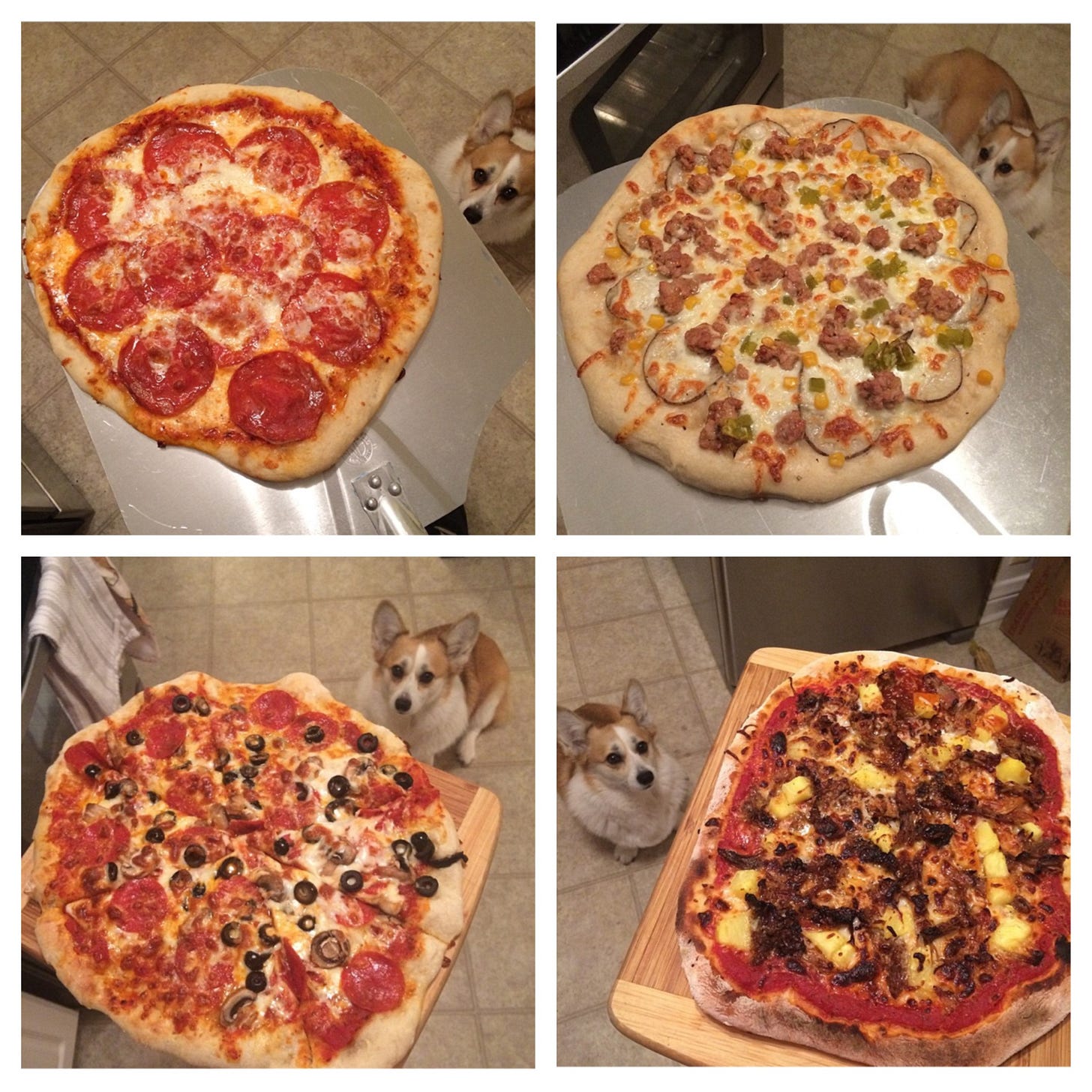 (Pro-tip: cheat, like I do, and roll out your dough on parchment paper, which can go right into the oven with the pizza, avoiding messy sticking when you try to dismount from a pizza peel or cutting board. I learned this the hard way, after mangling a few pizzas.)
(2) It's bUCkeye State weekend, you know.
Often, I've taken the opportunity here to recommend a good online longread article I've appreciated, but in light of Saturday's clash between the 5th-ranked Ohio State Buckeyes and the popular Group of Five New Year's Six pick Cincinnati Bearcats (my alma mater), I'm going to pull a self-congratulatory ICYMI.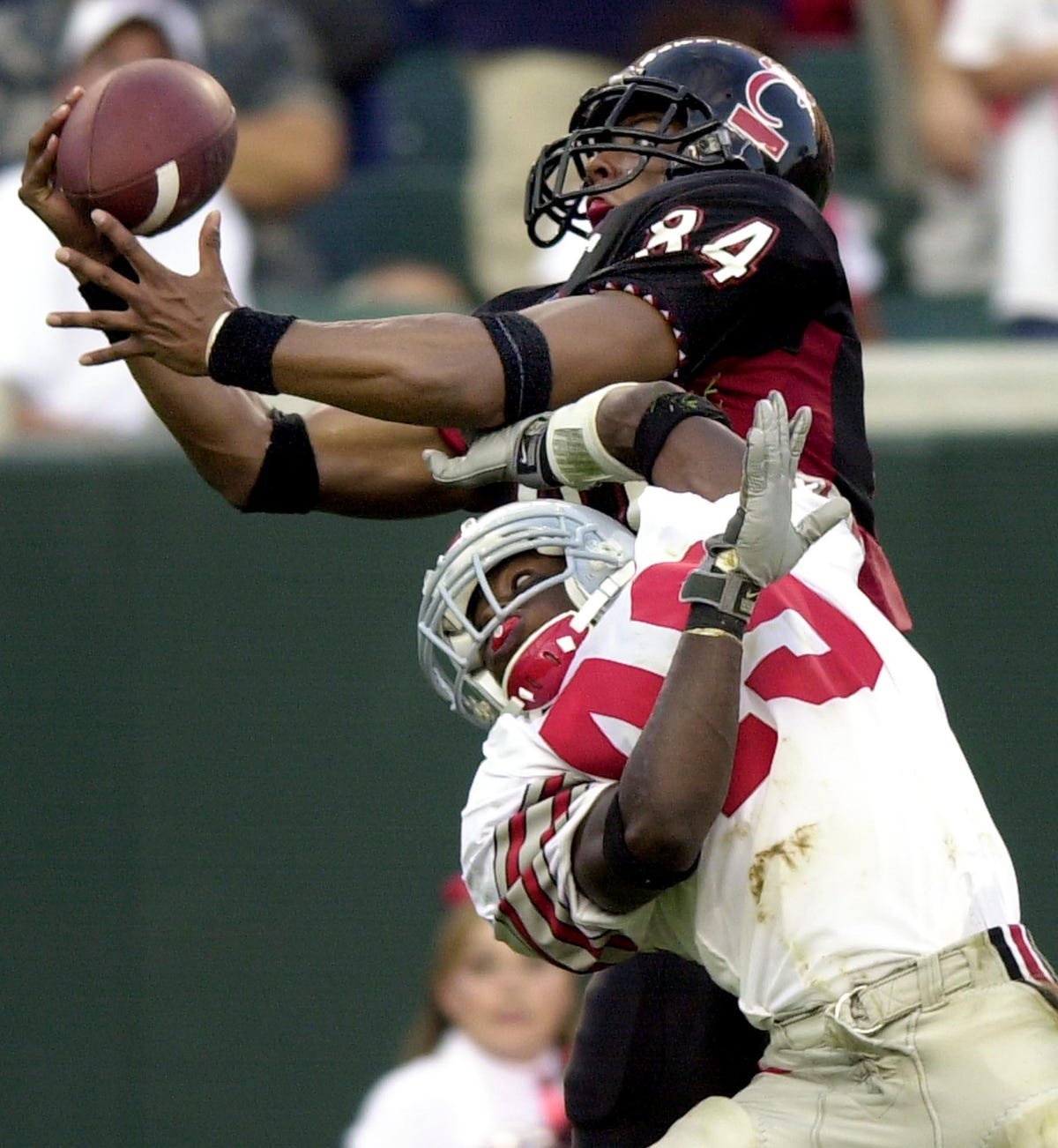 The last piece I wrote at Every Day Should Be Saturday covers the story of the 2002 meeting between the Buckeyes and Bearcats (a time when UC almost derailed OSU's championship season before it truly started), and how I almost died on the way to see that game.
You should also read my companion piece to this, reflecting on the time a few years later when the Bearcats came one second away from changing their future and college football history, DECEMBER 5th, 2009.
Go Bearcats, is what I'm saying here.
(1) If you don't show us some dogs, we're going to riot, you s—
I HAVE DOGS. C'mon, I know where my bread is buttered.
This week's entry comes from reader/listener Alex Carstens, who writes in:
This is Norbert he is a 1.5 year old Bernedoodle. He loves tennis balls and fetch. He likes to sleep on the couch. He is a very good boy.
Well, that's quite a boast, I'll be the judge of tha—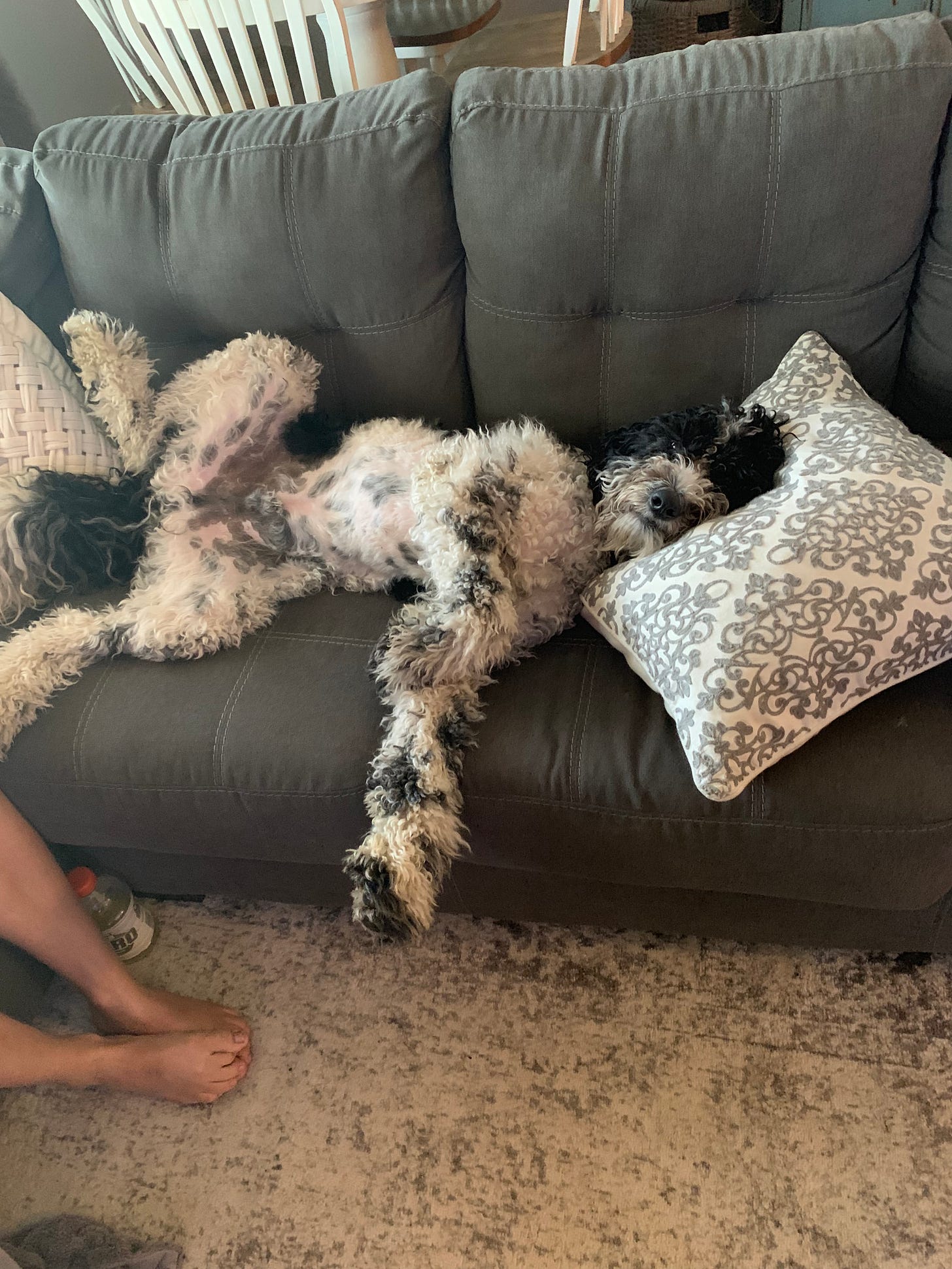 OMG WHAT A GOOD BOY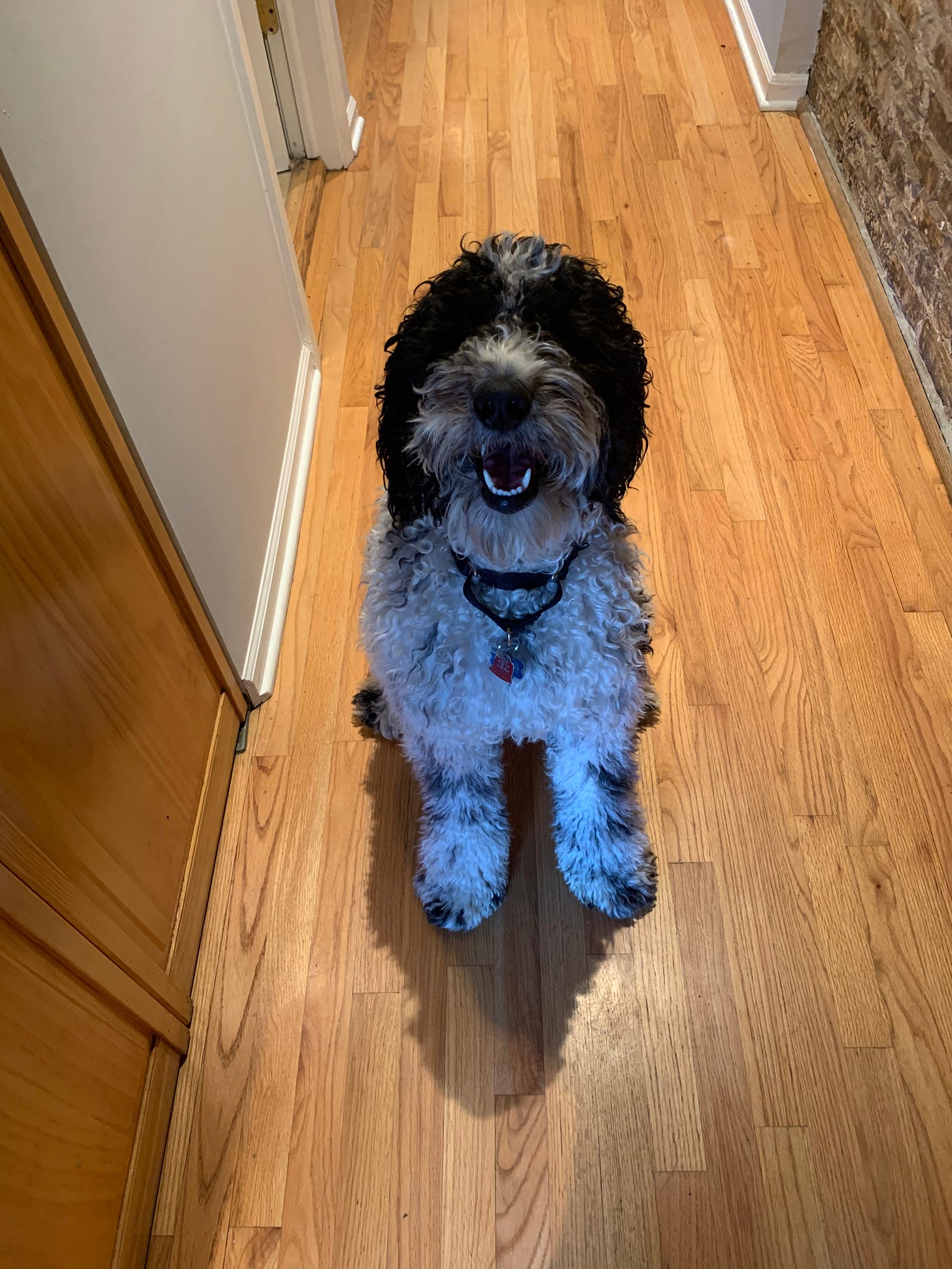 I THINK HE WANTS A TREAT, GIVE HIM A TREAT. WHAT DO YOU MEAN YOU DON'T HAVE TREATS? GIVE HIM YOUR WALLET. HE'S A SMART BOY, HE'LL FIGURE IT OUT.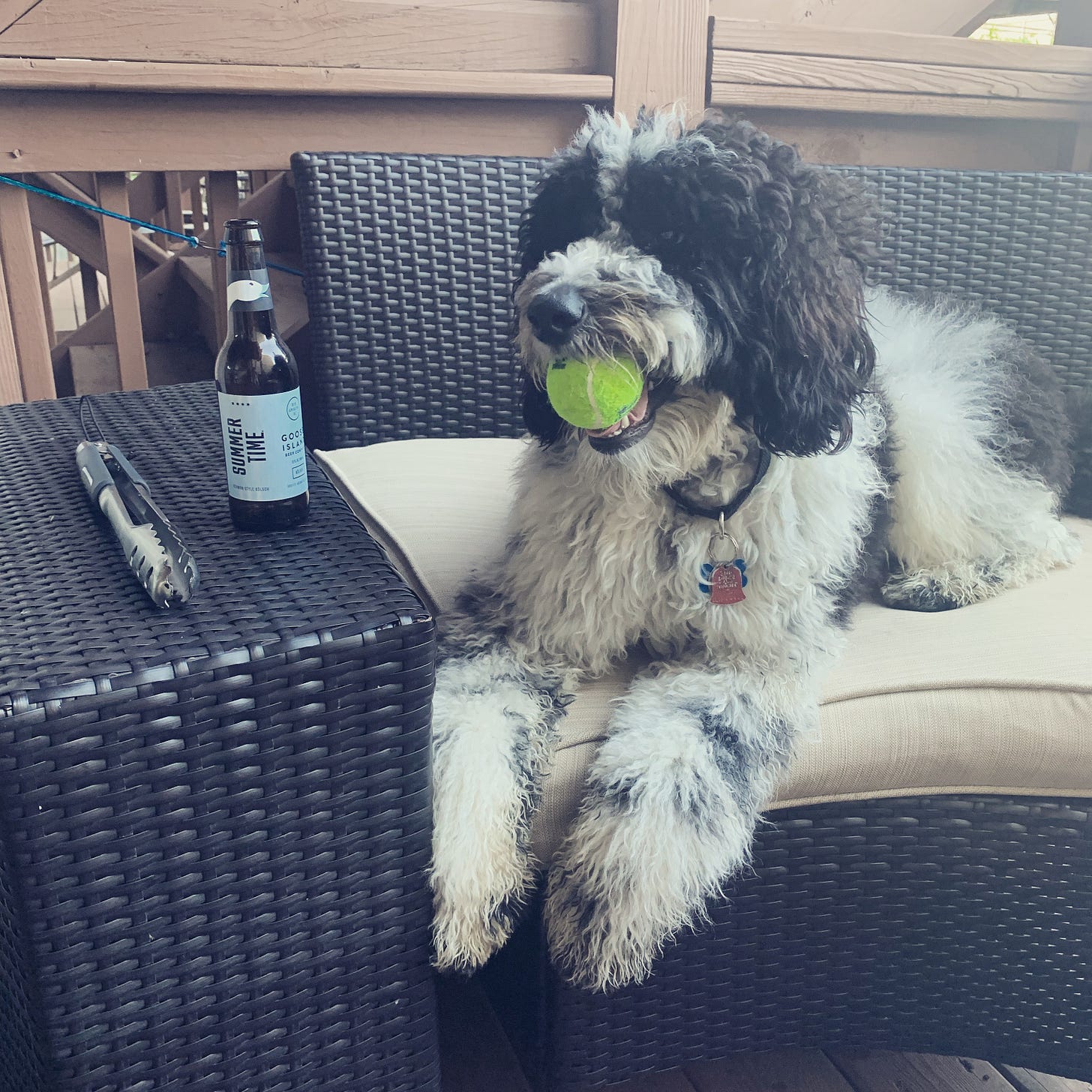 THROW THE BALL. BUT ONLY IF HE WANTS YOU TO.
Yes, Norbert is a very good boy. And I think that gets us all the way back out into the warm, healing light of another weekend.
If you missed this week's podcast episode because of Labor Day festivities, it's not too late to catch up — Haley O' Shaughnessy of The Ringer joined us to talk about nontraditional fandoms, not having a team to call one's own, and finding new ways to appreciate a league like the NBA in Episode 11: Welcome To Limbo.
We'll have a fresh Seventh Circle Podcast for you Sunday night, right as you march back into the pits of fire and flame. In the meantime, take care of yourselves, and each other.
— Scott Hines (@actioncookbook)