It's Morning Again In The Seventh Circle
It's A Good Day In Hell for a relaxing brunch.
I don't know about you, but it's been a long and exhausting work week for me. I've been eagerly anticipating the weekend, as always, but I've gotta be honest: I'm probably going to fall asleep on the couch watching Schitt's Creek at like 9 o'clock tonight.
Now, of course, I have a duty to you, dear reader. This is A Good Day In Hell, and I've sworn to deliver you each Friday out from the Seventh Circle of Hell and into the healing light of the weekend with seven important, vital and uplifting recommendations.
We're just [yawning] we're just gonna focus on brunch tomorrow morning. Let's begin.
(7) No matter what Kyrie Irving or Thomas Friedman tells you, the world is not flat. Neither are these pancakes.
Like anyone whose formative culinary knowledge came from watching Alton Brown on Good Eats, I have a fundamental aversion to gimmicky, one-use-only kitchen tools. I I make an exception for this funky pan from Denmark, because the Danes are a practical people who wouldn't waste your time unless it was worth it.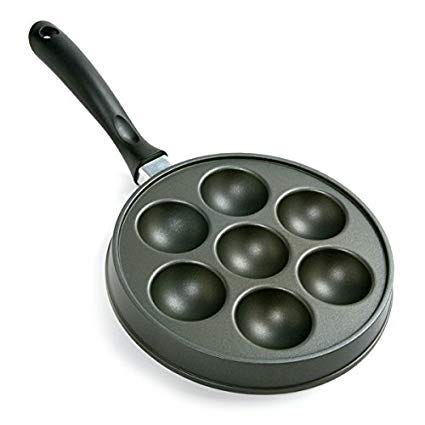 Why bore your family or overnight houseguests with regular old flat pancakes when you can make delicious fruit-filled spherical ones called æbleskiver? You simply pour an egg-white-fortified pancake batter into these rounded indents, let it set slightly, push a filling in, and eventually flip until it cooks into this: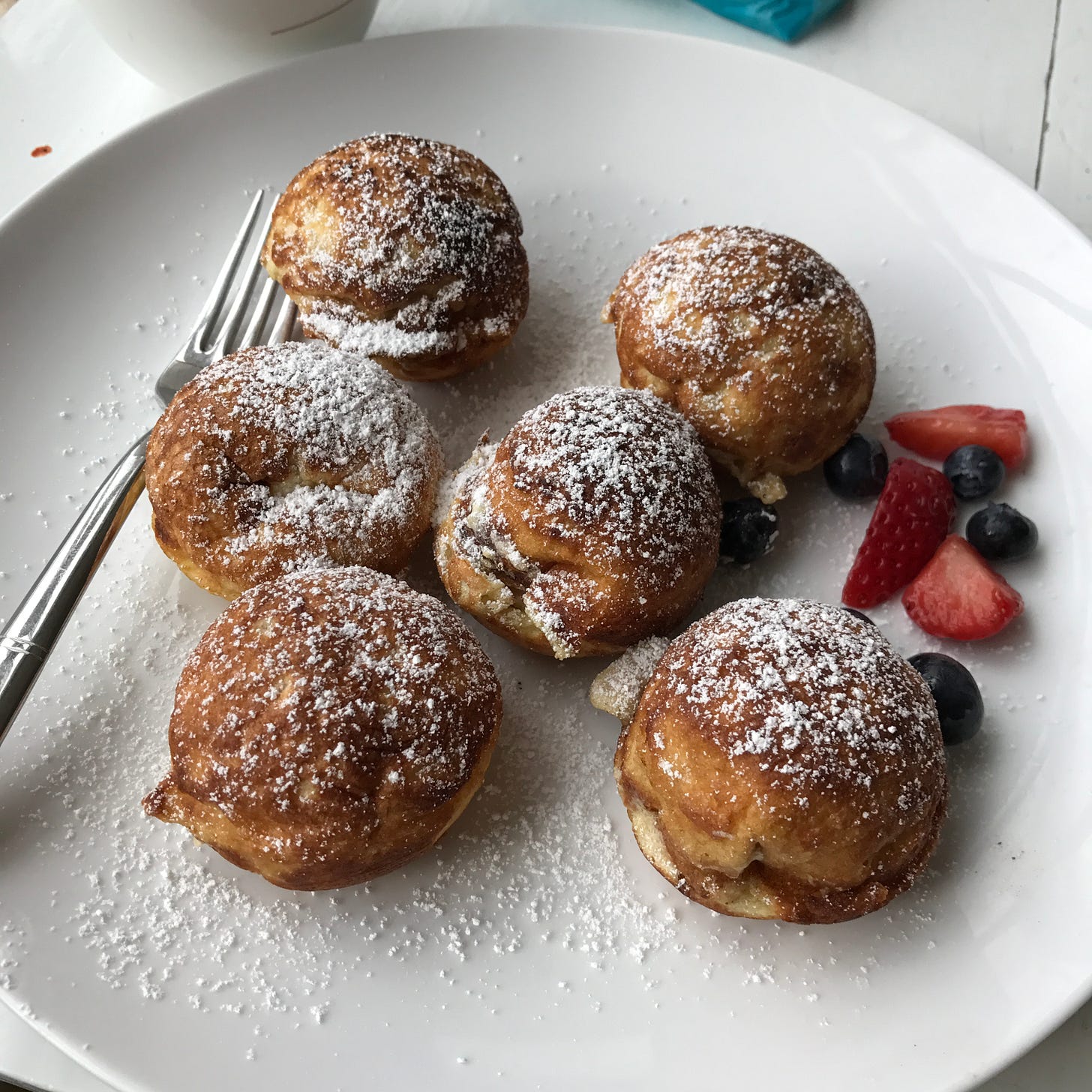 Sure, there's not really any other use for this pan, and if you're like me, you'll probably use it three times a year at most. But as far as once-in-a-while gimmicks go, it's a fun thing to have in your repertoire for these chilly fall mornings.
(6) But Scott, the kids are watching cartoons, and it's so loud. The mouse club, they don't leave me alone.
You might be surprised to know that I have a cocktail for that.
For breakfast?
Have I ever failed you before?
Well, yes, on severa-
LISTEN WE'RE PUTTING CEREAL IN WHISKEY OKAY.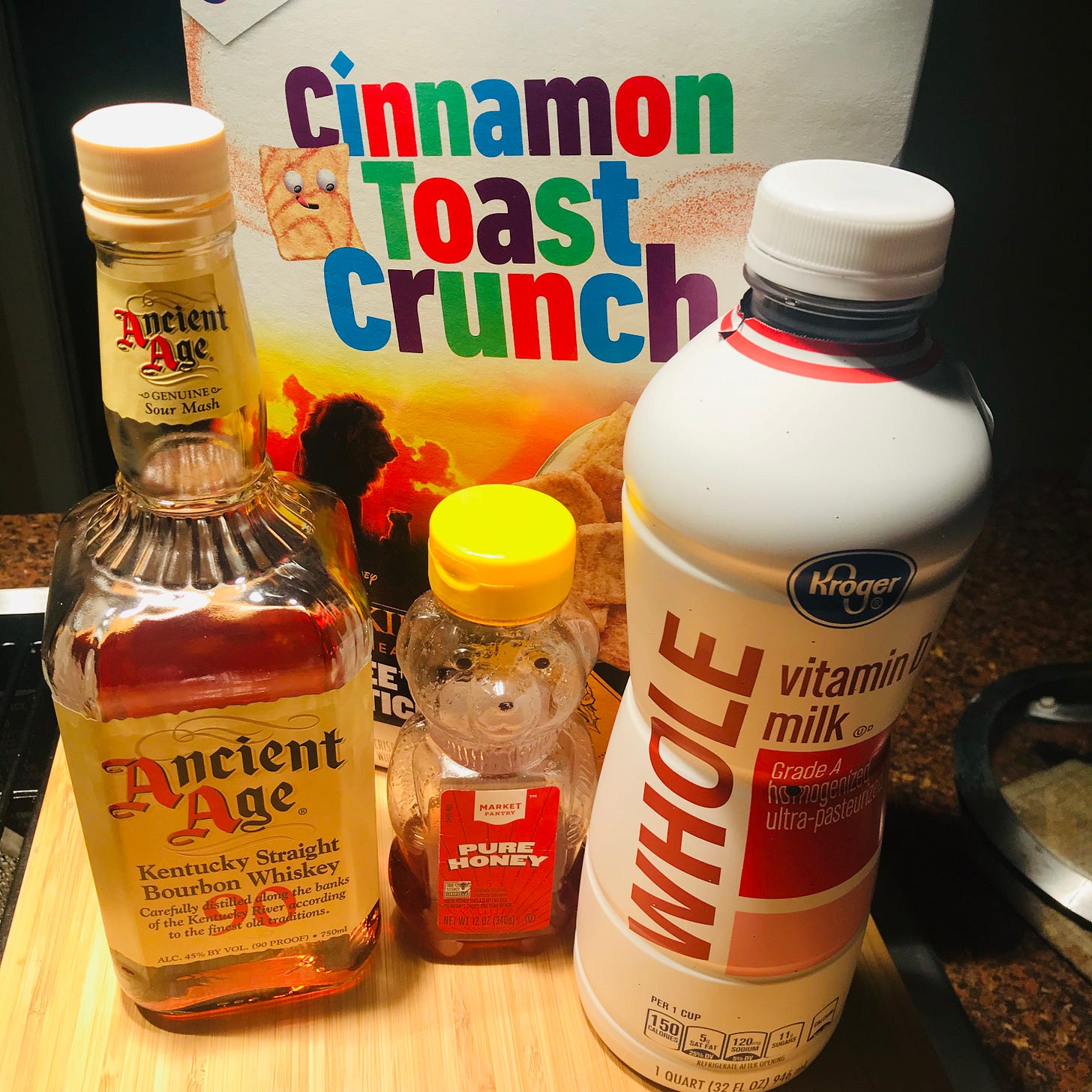 In this space previously, I have expressed my deep affinity for Maggie Hoffman's excellent mixology tome The One Bottle Cocktail. We're headed back into that mine for one of her more whimsical creations, The Breakfast of Champions, a twist on the New Orleans classic Bourbon Milk Punch.
Here's what you'll need for two of these delights:
One cup of sugary cereal (she calls for Honey Nut Cheerios, I used Cinnamon Toast Crunch) soaked for at least an hour in one cup whole milk

3 oz bourbon

1 ounce honey thinned with 1/2 ounce hot water

Cinnamon
Strain the cereal milk (discarding the solids), combine with the bourbon and honey and shake vigorously with ice, then pour over ice and garnish with fresh-grated cinnamon.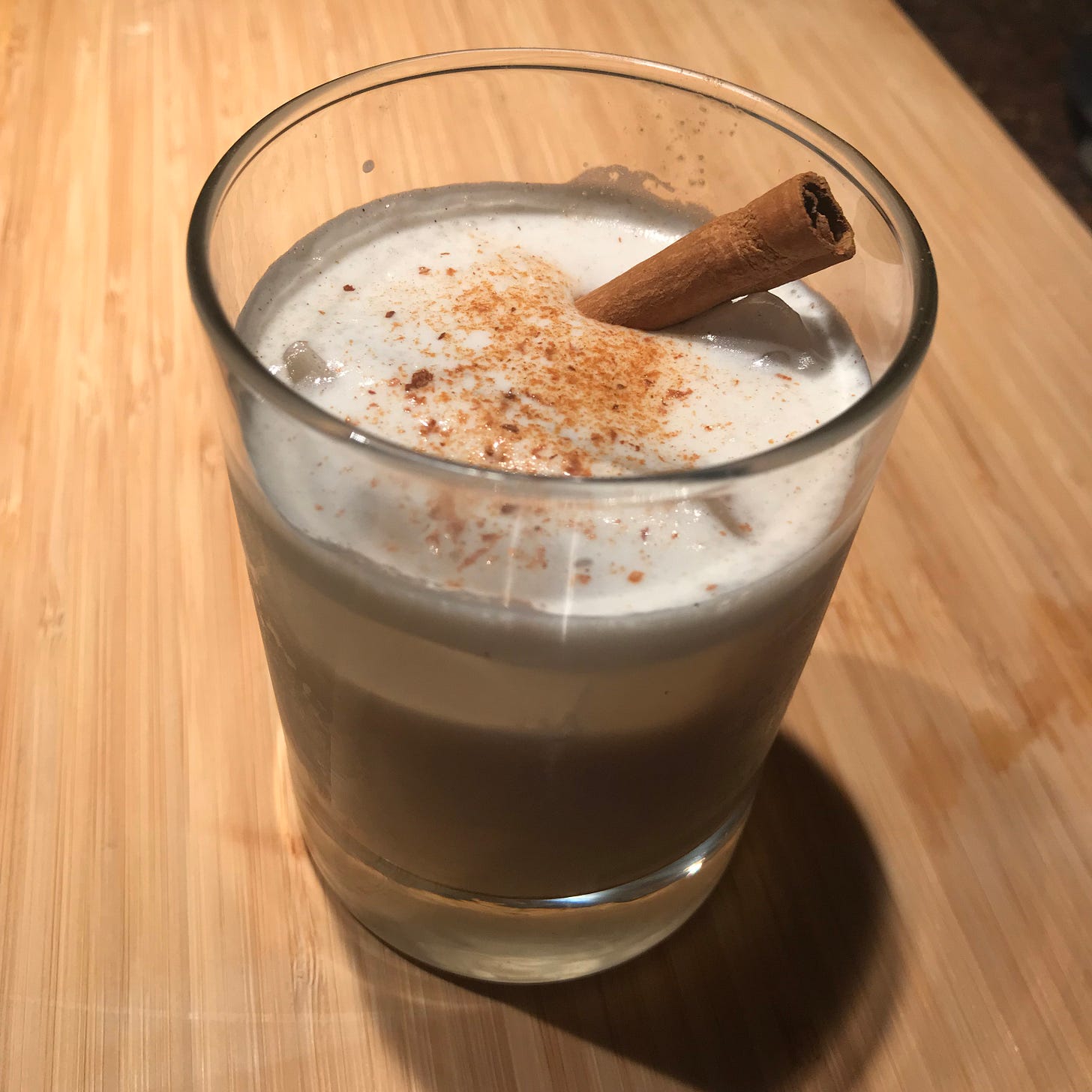 It's a delicious way to start your day that contains 12% of your daily vitamin B, and came with a coupon for a free ticket to see The Lion King in theaters! (I think it's an old box.)
(5) Okay, I've had some whiskeymilk now, let's turn this into a jazz brunch.
When I want to focus on work, studying, or writing — or just shut down my brain and relax — I have trouble tuning out the world. I've found that listening to jazz helps, except for one problem: I don't know a damned thing about jazz. So I was delighted to discover this massive Spotify playlist inspired by the novelist Haruki Murakami:
Murakami, known for such international bestsellers as Norwegian Wood, The Wind-Up Bird Chronicle, Kafka On The Shore and others, famously listens to his extensive, 10,000-album vinyl collection whenever he writes. Researching from interviews, an enterprising reader compiled this sprawling, days-long collection of music from his jazz (and to a lesser degree, classical) collection.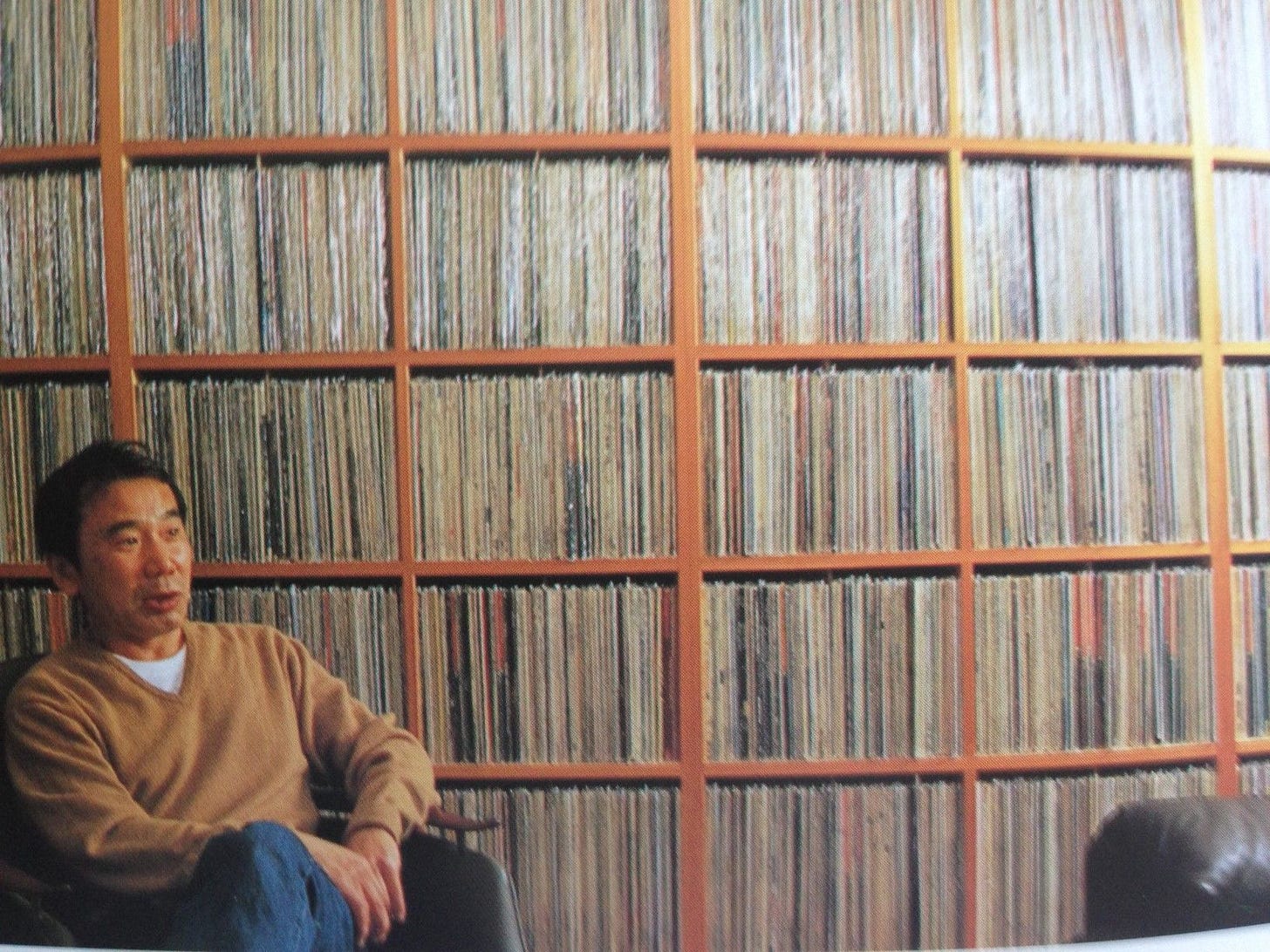 It's deep and wide enough that you can just set it and let it run for a long, long time without any repeats, and it's been the background to my working all week.
(4) But if you actually want to know something about jazz, find an expert.
As I said, I know precious little about the quintessential American musical genre, despite somewhat ignorantly appreciating it from a distance. Someone who does know it well is writer Natalie Weiner, who's spent the entirety of 2019 on an ambitious project to recall the history of the artform in real-time.
Her venture The 1959 Project offers a daily snapshot of news, releases and events in jazz history from that day in the seminal year of 1959. Much of it's over my head, but following it all year on her Twitter feed, it's helped me see jazz less as a museum piece and more as a living, breathing piece of history — not dusty stacks of records, but people forging their own path in the world.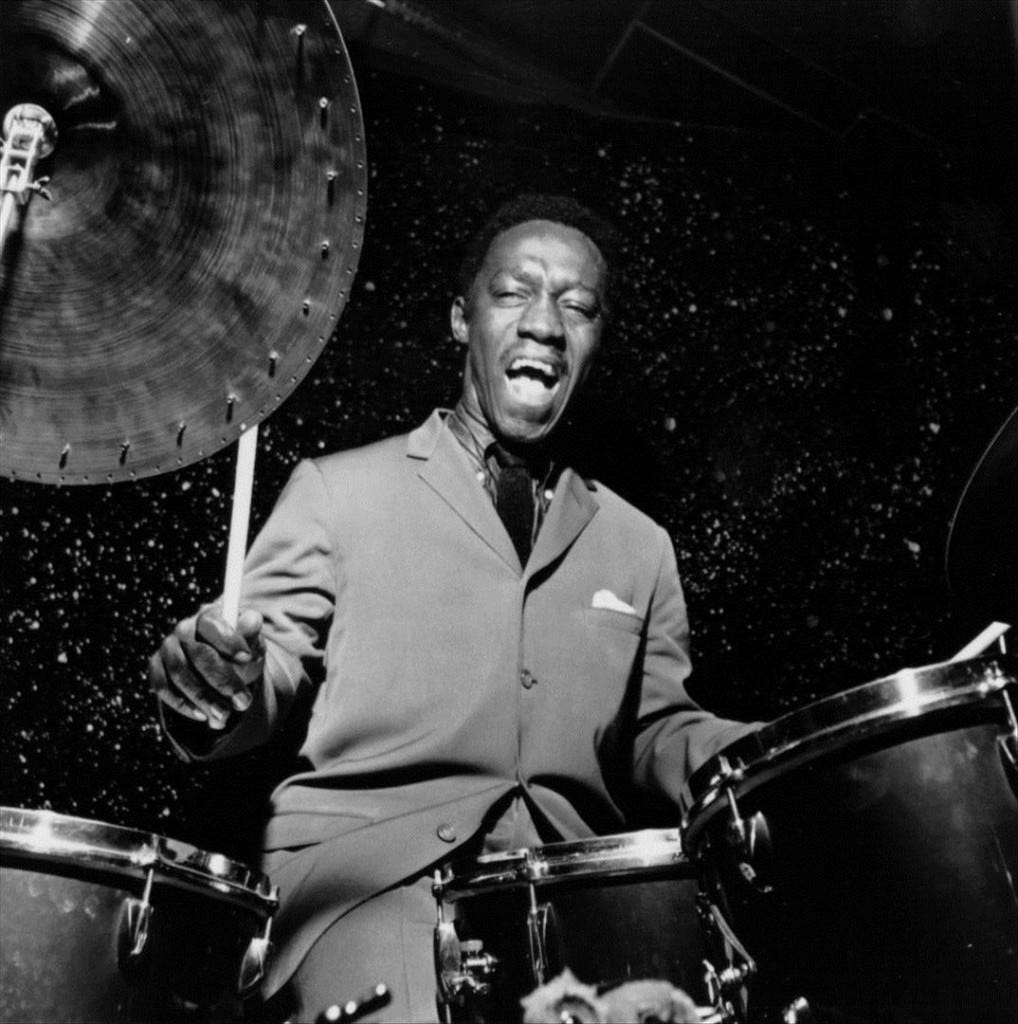 (3) Speaking of personal histories, here's a great book.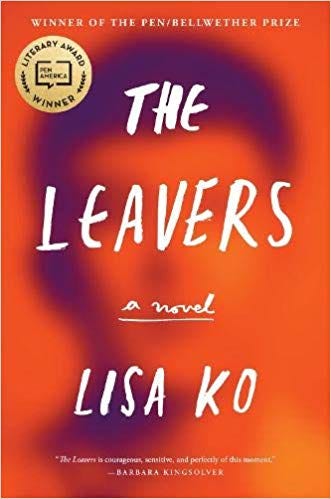 A stunning and layered debut novel that came out in 2017, Lisa Ko's The Leavers tells the story of a family shaped and broken by the hardships of immigration and deportation. It centers on a young Chinese-American boy growing up in the Bronx who feels hurt and abandoned when his mother vanishes after her shift at a nail salon. He's eventually adopted by a white American family and slowly adapts to a new cultural identity, while harboring resentment and wonder as to the mystery of her disappearance.
(2) More history, including an origin story!
Ever wonder how I ended up adopting the nonsensical nom de plume "Action Cookbook"? Well, I owe it all to a wonderful British television show that, at the moment, isn't available via the major streaming outlets but is on YouTube. It's The Supersizers Go…, and it's worth your attention.
Featuring restaurant critic Giles Coren and comedian Sue Perkins (who you may recognize from her later turn on the first seven seasons of The Great British Baking Show), the show borrows Morgan Spurlock's "Super Size Me" conceit and applies it to a different period of British history in each episode.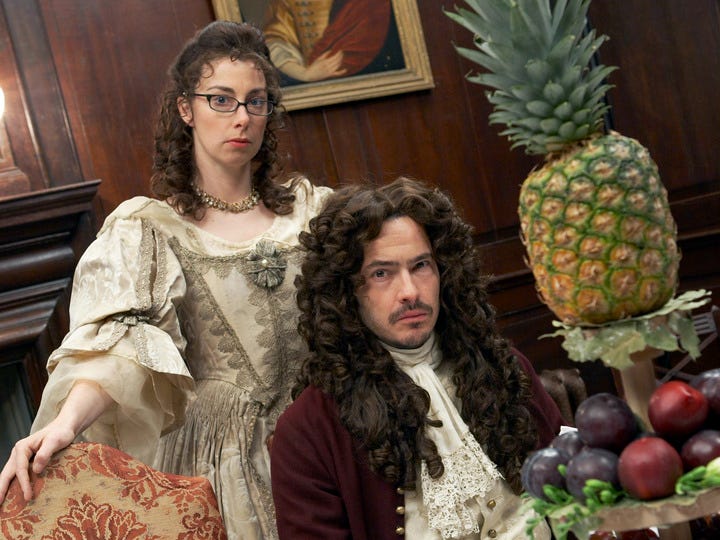 For one week, Coren and Perkins eat and drink as though they lived in eras like the Victorian, Restoration, Wartime, Regency and more. They provide a heaping table of genuine history, presented in a hilarious, lively manner. They even check in with doctors at the beginning and end of each effort, much as Spurlock did. In the Regency episode, Coren developed gout in a week.
Seven years ago, I was looking for a nonsense handle to be anonymous on Twitter with, and I was watching the 1970s episode, when they mentioned the first "cookbook for bachelor men", written by spy novelist Len Deighton: The Action Cookbook.
The rest is (my) history.
(1) What a relaxing stretch of recommendations this week, perfect for a lazy Saturday afternoon. Say, have you any dogs befitting this leisuretime mood?
Friends, let's meet Burt.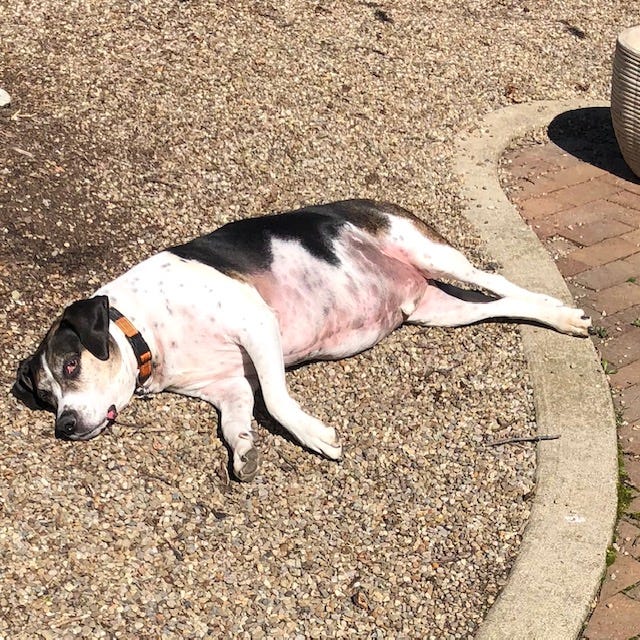 Burt, a Treeing Walker Coonhound, is the layabout roommate of reader and good friend Bill C., who shares: "It turns out I only take pictures of my dog when he's at his most walrus-like. He's the Hedonism-Bot of hound dogs."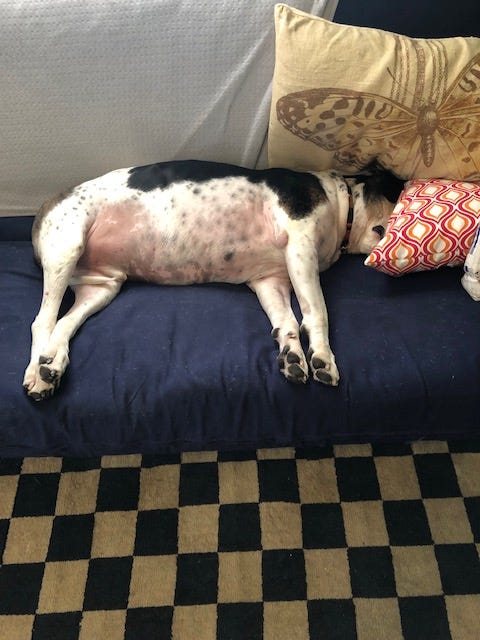 Look at this magnificent beast. You bought that couch, but he owns that couch.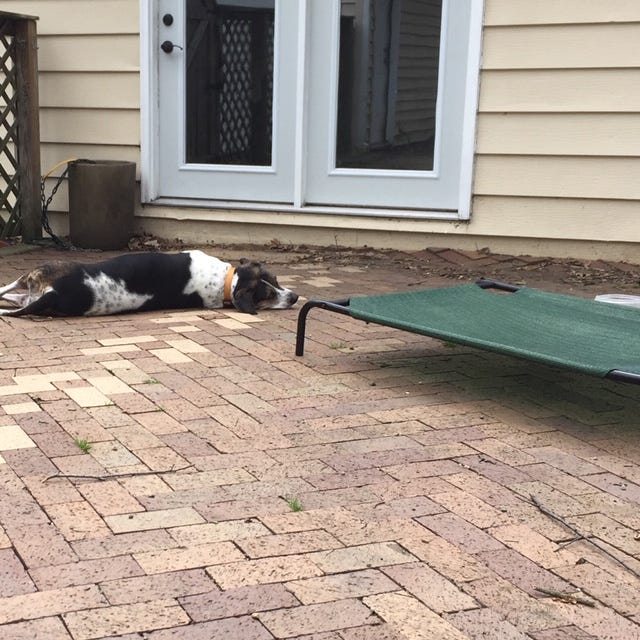 He has a bed, but he's too lazy to be in it! That's relatable.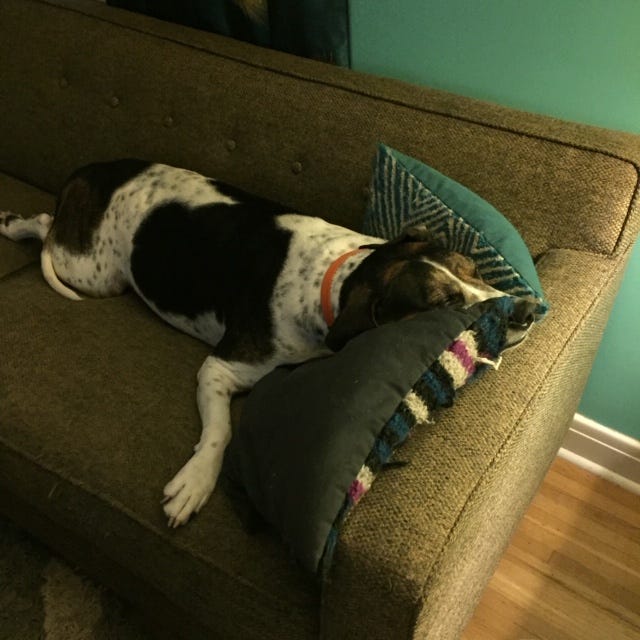 Goals AF.
Hey, Burt, any advice for living as well as you do?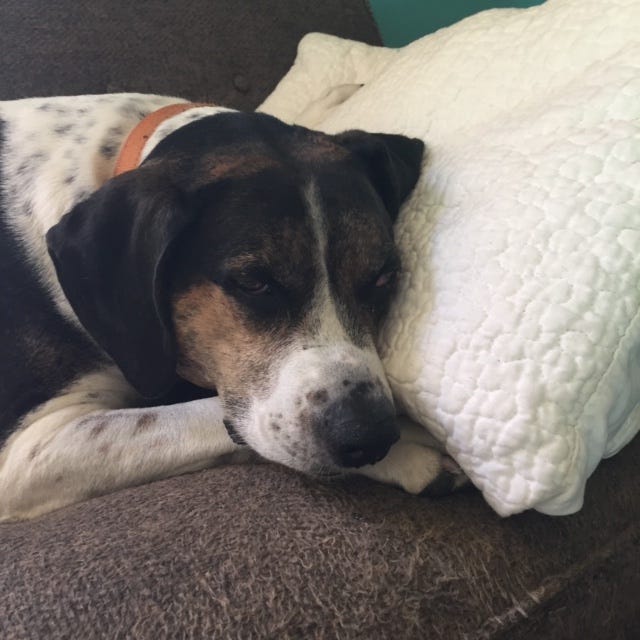 Burt could not be reached for comment, so I'll speak for him: live every day like it's Saturday morning.
Enjoy your weekend, and thanks for reading.
— Scott Hines (@actioncookbook)