Moral victories, new jobs for Jim, and getting stuck in Memphis
A regular-season post-mortem version of Short Yards
I. A MOMENT TO APPRECIATE THIS WEEKEND'S GREATEST SPORTS HERO
Of course I'm referring to Thor, the two-year-old Bulldog who bested nearly two thousand other dogs to win Best In Show at Thursday's National Dog Show in Philadelphia, something I am on record as believing to be the only essential sporting event of Thanksgiving Day. (I'll be in the cold, cold ground before I recognize Detroit Lions football).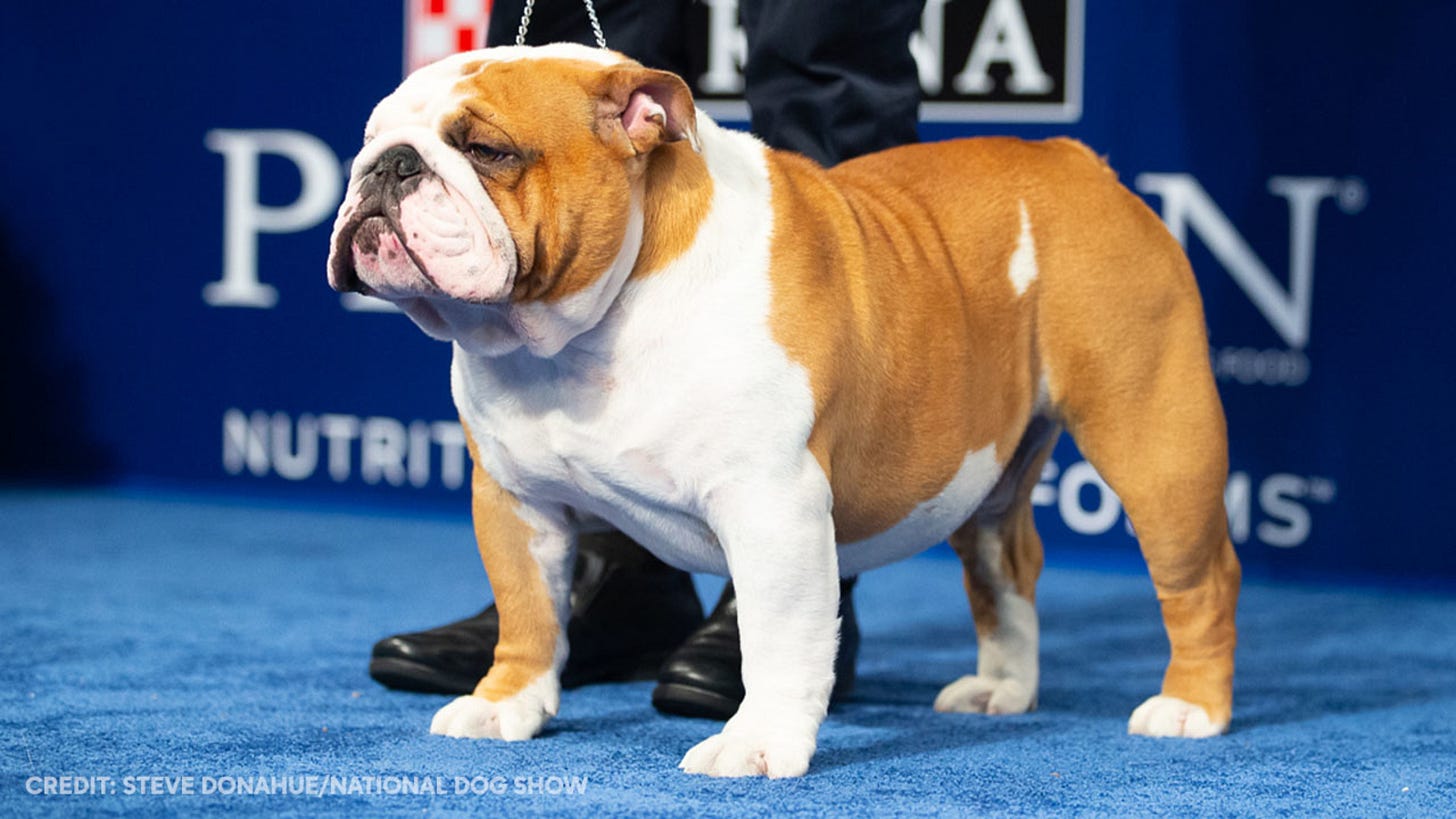 Look at this glorious thick boy. He knows he's a champion.
II. POTENTIAL ROADS FORWARD FOR JIM HARBAUGH AFTER DROPPING TO 0-5 AGAINST OHIO STATE
Quietly bow out as head coach at Michigan by accepting a high-profile NFL head coaching gig like the Dallas Cowboys or Cleveland Browns, allowing both he and the University of Michigan to save face and avoid a difficult reckoning regarding the future of their relationship

Retire due to "health concerns", do broadcast for a year, come back in a different job in a year, Urban Meyer does it all the time

Pull a Freaky Friday with brother John, who has two more wins against teams from Ohio than Jim does this year

Meticulously arrange fruit on a roadside fruit stand, only to be exasperated as it's knocked down by an action-movie high-speed chase

World's worst activities director at an all-inclusive resort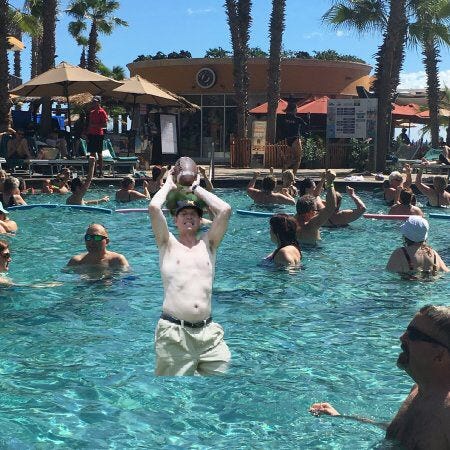 Unpopular war historical re-enactor

Become a doctor who refuses to answer questions about otherwise successful surgery where he might've left his car keys inside the patient

Meticulously re-stack fruit on roadside fruit stand after it was knocked over during previously mentioned high-speed chase, only to see it knocked down again when they come back in the other direction

Get hired by XFL to stand on the sideline of games and just look appalled, like the dad in a 1980s hair metal music video

Play Jim Harbaugh at Columbus-area parties

Stay another year, drop to 0-6 against Ohio State
III. SUBPOENAED IN TEXAS, SEQUESTERED IN MEMPHIS
Reflect on the plight of the Cincinnati Bearcats, who have had by all measures a very successful season at 10-2 so far, with their only losses coming in Week 2 to the now-#1 ranked Ohio State Buckeyes, and on Friday to the #19-ranked Memphis Tigers. As a result of the Bearcats' loss in Memphis, they'll be on the road this week for the American Athletic Conference championship game… in Memphis.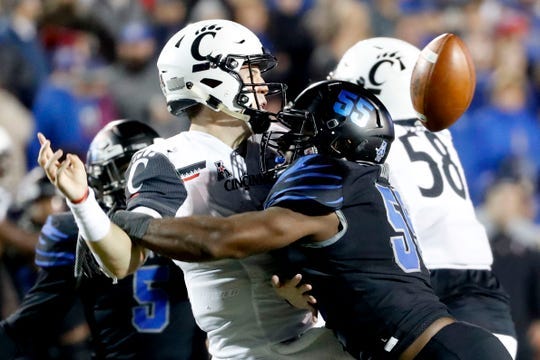 There's an outside shot that the Bearcats could still seize the Group of 5 bid to a New Year's Six bowl (which would be the Cotton Bowl this year, due to other bowls' pre-existing conference ties), but win or lose, there's also a possibility they could end up playing in the Liberty Bowl, in Memphis.
We could lament the Bearcats' potential to end up having to play three straight road games in the same stadium — a notoriously decrepit stadium at that — but instead we're going to propose a new pseudo-bowl system where mid-tier teams are marooned in places like Memphis, Shreveport, Birmingham and Orlando and aren't allowed to leave unless they win.
IV. A SHORT, NON-EXHAUSTIVE LIST OF MORAL VICTORIES FROM THIS YEAR IN COLLEGE FOOTBALL
The University of Massachusetts Minutemen Football: Avoided potentially being the worst FBS-equivalent team of all time by beating the Akron Zips, who probably are the worst FBS-equivalent team of all time
Ole Miss Rebels: Lost a football game to their biggest rival in part due to a player mimicking a dog peeing, thus proving that the rivalry wasn't really even that important to them, a creative and devious insult Texas and Texas A&M should be totally jealous of 
UCF Knights: Spent a great deal of time insisting that other teams in the American Athletic department need to comport themselves like they belong on a national stage. Credit to them for successfully getting through to multiple conference-mates, who then beat UCF.
The Pac-12 Conference: After early losses that seemingly disqualified every team in the conference from the playoff by the end of September, they've rallied just enough to get back into playoff consideration (with Utah a likely #5 in this week's rankings). They're still unlikely to place a team in the playoff field (with Oklahoma or Georgia poised to snag the fourth slot), saving them a whipping against Ohio State and taking a nice, pleasant trip to the Rose Bowl instead. This is the best possible scenario for a fringe playoff contender: the right to feel somewhat aggrieved but not actually have to suffer a 2016 Michigan State-esque embarrassment.
Iowa Hawkeyes: continued their role as the Big Ten's most consistent, reliable, and unexceptional employee, doing exactly what was in their job description and not staying a minute past 5pm. For the fifth straight year, they went 3-0 against rivals Iowa State, Nebraska and Minnesota, the latter win derailing an undefeated season for a conference-mate, something that is also in Iowa's job description.

They will now retire to a solid second-tier bowl game somewhere warm but not too fancy, as they negotiated into their bonus structure years ago. We salute you, Hawkeyes.
V. TRIVIA: HISTORICAL CONTEXT ON THE DEFENSIVE EFFORT BY A NICK SABAN-COACHED ALABAMA TEAM
In Saturday's wild Iron Bowl loss to Auburn, Alabama surrendered 48 points, the most they've given up under Nick Saban's 13-year tenure, narrowly eclipsing the 46 they gave up in a loss to LSU three weeks prior, which narrowly eclipsed the 44 they gave up in last year's title game and hey I sense a trend.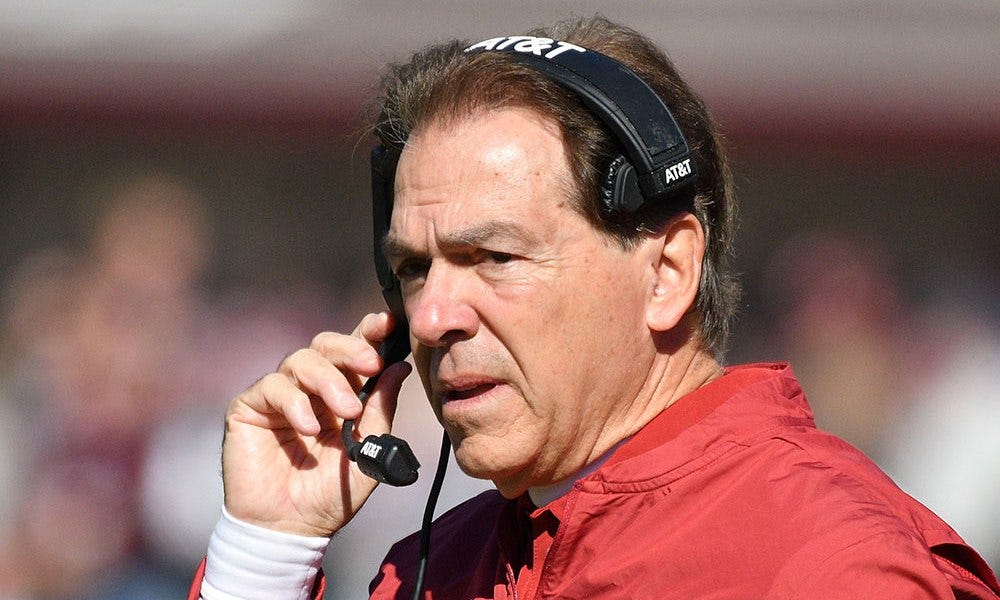 This week's trivia question: When was the last time an Alabama team surrendered at least 48 points in a regulation game? You can respond to this email or tweet at me with the answer.
Last week's answer: In regards to the three largest single-season win drop-offs by NBA teams (in honor of this year's Golden State Warriors, who look to be in contention for a similar collapse), Twitter user @Mock_Dr_taylor correctly guessed: the 1998-99 Chicago Bulls post-Jordan, the 2010-11 Cleveland Cavaliers post-Lebron-the-first-time, and the 1996-97 San Antonio Spurs, who parlayed David Robinson's season-ending injury into Tim Duncan.
As with all of our winners, they will receive absolutely nothing other than the pride of being correct, the highest honor possible to a trivia fan.
VI. THIS JOKE WAS TOO DUMB FOR ME TO NOT SHARE IT WITH YOU AGAIN
VII. AND NOW SHORT YARDS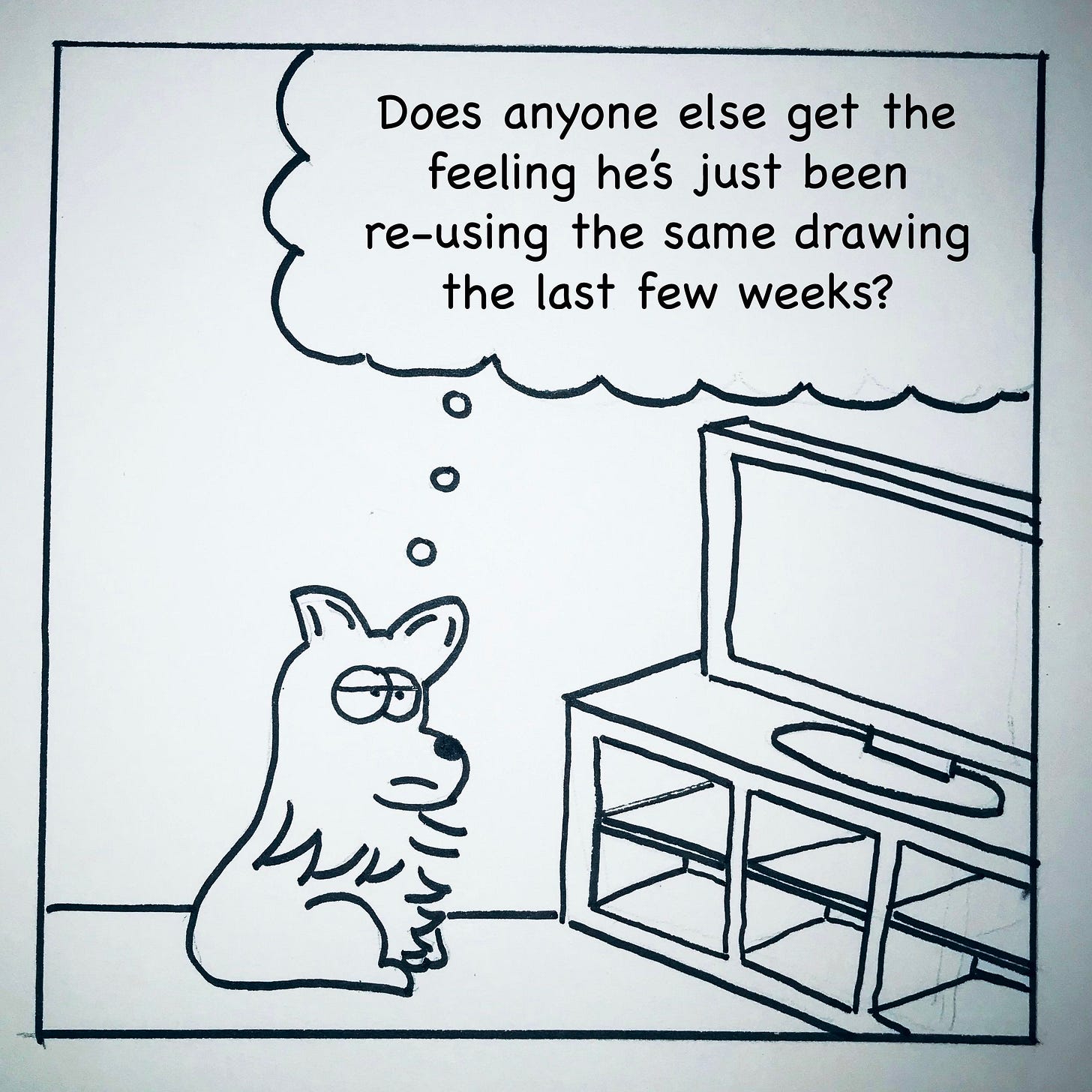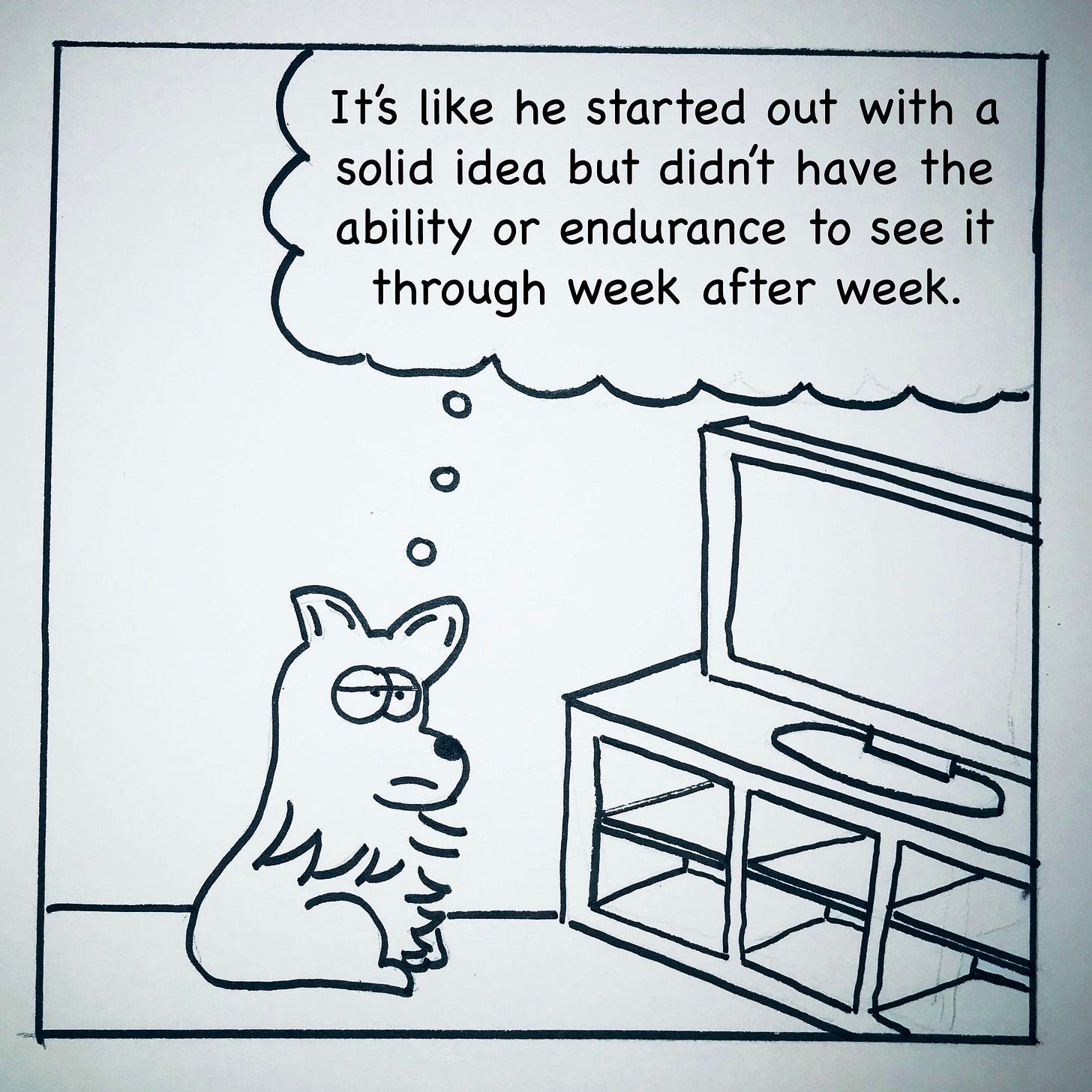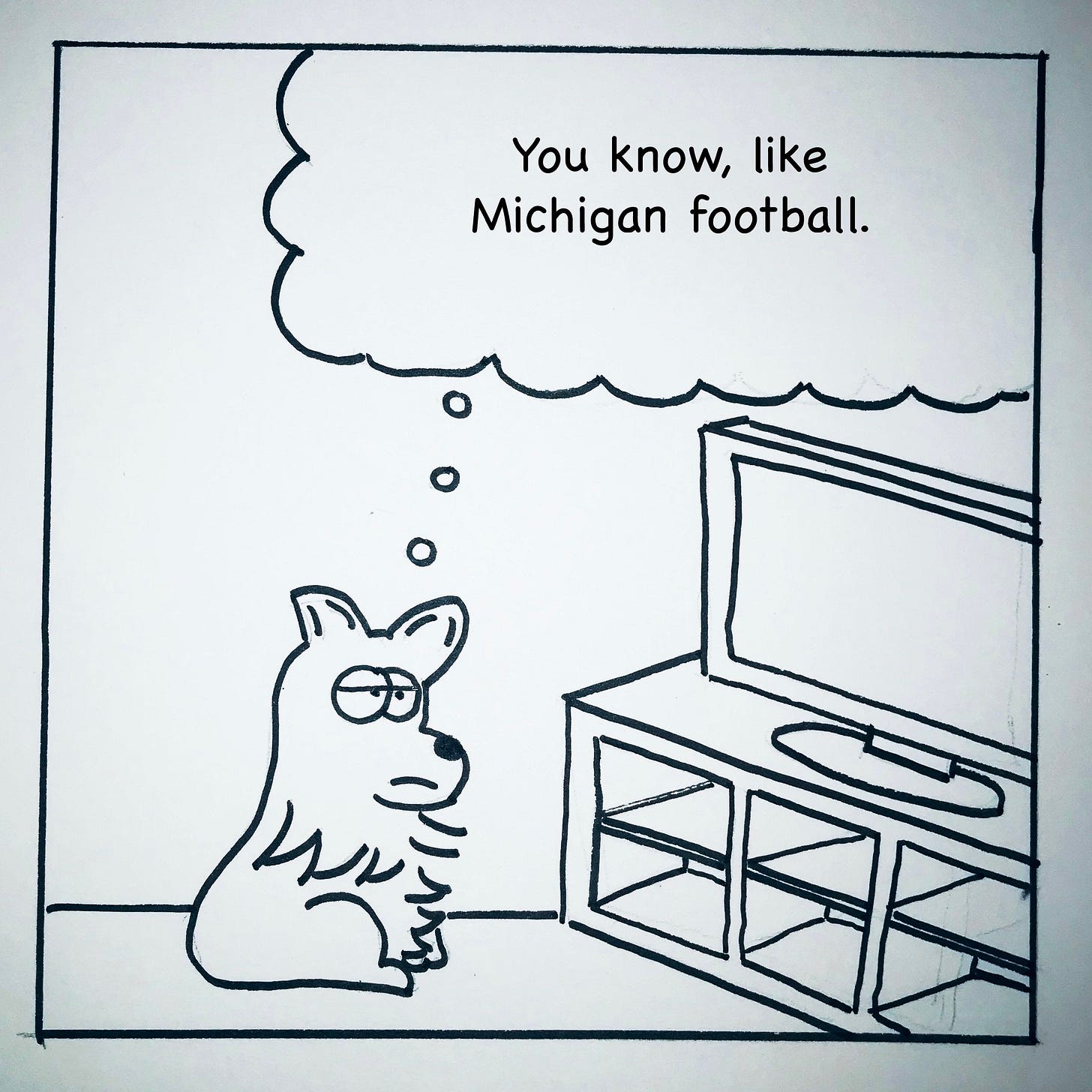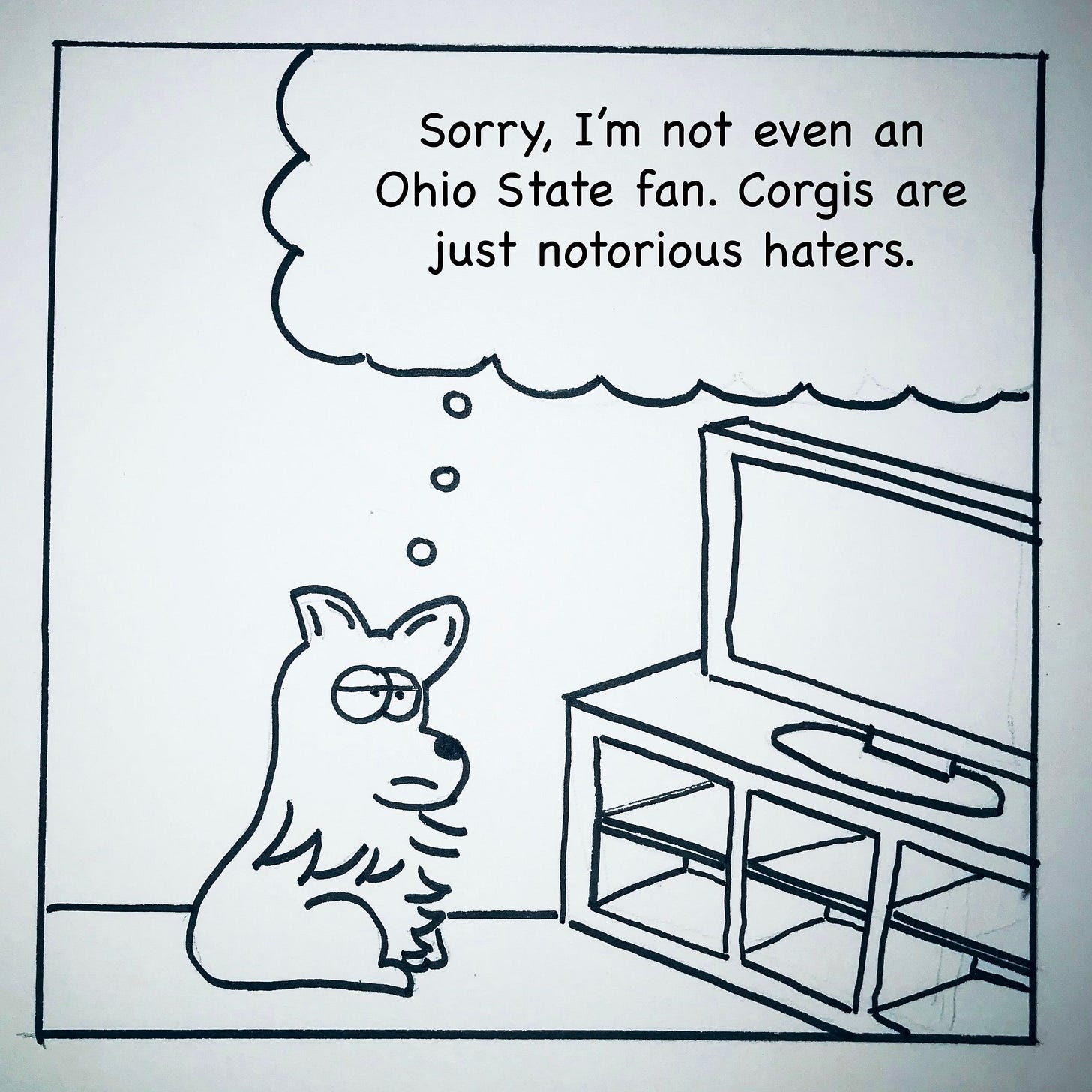 Thanks for reading and supporting The Action Cookbook Newsletter. As always, if you're enjoying this and aren't subscribed yet, please do! New letters come out every Monday, Wednesday and Friday morning.
If you are subscribed, please think of sharing this with someone you think might enjoy it! The bigger this gets, the more I'll be able to do with it.
Have a great week, folks.
— Scott Hines (@actioncookbook)