Discover more from The Action Cookbook Newsletter
A cookout in your inbox. Come for the food, stay for the stories, three times a week.
Racing Glaciers
College football moves slowly, but it can still crush you.
When I explain to people why I generally enjoy college football more than professional football, one of the big reasons I give is the unpredictability. (For the sake of this argument, we will ignore the fact that I'm a Browns fan as a contributing factor).
There's a lot about the college game — the relative youth and inexperience of the players, the yearly roster churn as players graduate and are replaced, the available talent pool being spread over hundreds of teams rather than 32 — that makes strange things happening seem almost commonplace.
The NFL rarely offers spectacle on the scale of a 32-point second-half comeback, or a game with 130 total points, or a game where a player can throw nine touchdown passes and lose. (For the record, those are all one game this past weekend between UCLA and Washington State). We don't see eight-lateral finishes, or seven-overtime barnburners, or things like this:
The college game is unpredictable.
But is it, really?
On a micro scale, sure. It's hard to say what might happen on any given Saturday. On the macro scale, though, there might be no sport more predictable, more resistant to change, more difficult to change your lot in, than college football.
The last time a school won its first national championship was when the University of Florida Gators broke through in 1996. That is to say — in nearly a quarter-century, no team has won a title that didn't already have trophies in its case. If you go by the recruiting rankings, only a bit over a dozen teams have a legitimate shot at a title this year, and almost all of them have already won a title this century. I may think of it as a loose, freewheeling sport, a place where anything can happen in any game, but in the larger sense, it's racing glaciers.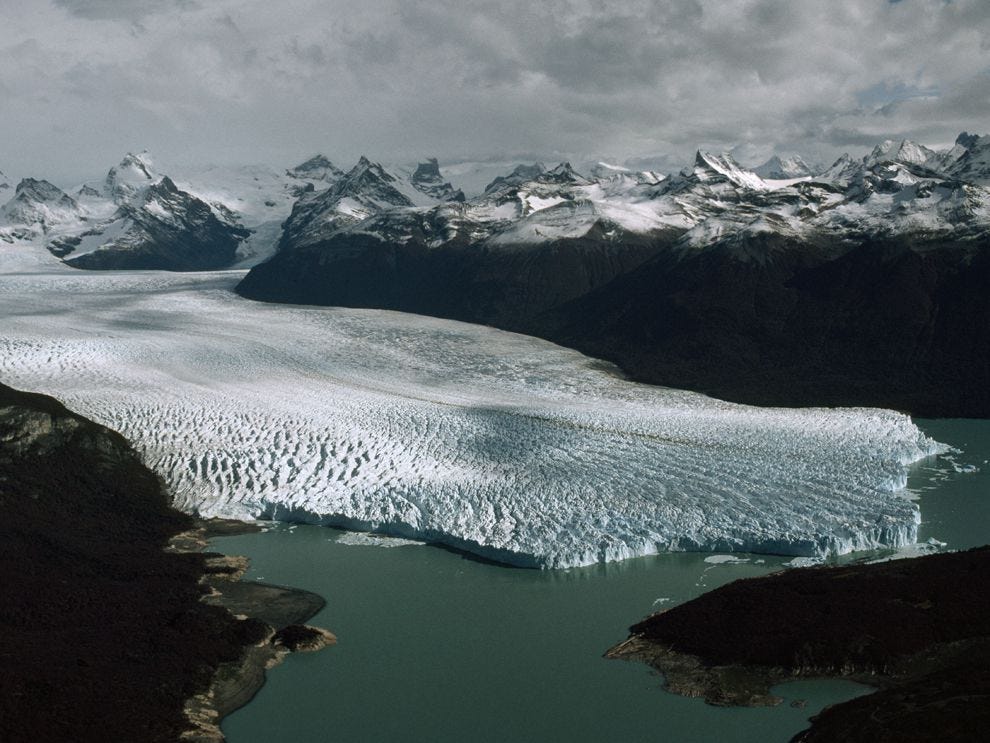 There are huge structural forces at play that make changing a program's direction incredibly hard. Money's a big one — of course, none of it goes to the players, but the cash that flows into programs via television rights, ticket sales and boosters goes a long way to tipping the scales toward an Alabama and against a Boise State. There's recruiting — being able to pull from the fertile talent pools in Florida, Ohio, Texas or Georgia will set a program up a lot better than one in comparatively fallow grounds like North Dakota, Illinois or Kansas. There's the company you keep — playing in a conference with Ohio State, Penn State and Michigan is going to be a larger challenge week-to-week than being in one with Connecticut, South Florida and Cincinnati (just ask Rutgers) — but it's also a seal of legitimacy that can allow a program to compete realistically for titles, instead of banging on the glass (ask Central Florida.) (Actually, you won't need to ask. They'll tell you.)
The one real way for a program to change its direction is in coaching hires — but even then, it's part of the larger picture. A single bad hire probably won't sink a program, and rarely will a single great hire change the underlying factors of success. A couple of either in a row, though?
I've been picking on Michigan this week, but the program — the winningest program in college football history — squandered nearly a decade with two disastrous hires following the retirement of longtime head coach and national title-winner Lloyd Carr. The poor fit of Rich Rodriguez and the fumbling ineptitude of Brady Hoke meant seven years that the Wolverines were letting recruits slip away to Columbus, East Lansing or State College, letting fans' images of their success drift further and further into standard-definition memories. USC found this out the hard way, too, replacing Pete Carroll's tremendous run of success in the aughts with a lost decade under Lane Kiffin, Ed Orgeron, Steve Sarkisian and Clay Helton.
This Saturday's marquee matchup illustrates the glacial shifts of college football. From the 1960s to the 1990s, the Nebraska Cornhuskers were one of the premier programs in the sport, winning five national titles under coaches Bob Devaney and Tom Osborne. Since Osborne's retirement in 1997, they've seen their position slowly melting away.
It hasn't happened overnight — it was as recently as 2014 that they fired a coach because nine wins a year wasn't enough. (Also because he was sort of a pain in the ass). After a few years of finding out that nice guys don't always make winning football coaches under Mike Riley, they might have one last shot at slowing their melt second-year coach Scott Frost. 
On the other sideline is an example of how this momentum can favor a program. Ohio State was already very good, if not great, when Jim Tressel came to town in 2001. He quickly won a title and became a Buckeye legend over a ten-year run of incredible success. When he was forced out under NCAA pressure in 2010, the program could've began a slow sink like Nebraska's — a losing season under interim coach Luke Fickell showed how one might start — but the weight of the program's reputation was enough to bring in Urban Meyer and another decade of success.
With Meyer's own decisions catching up with him this offseason, the Buckeyes are again at a crossroads. New coach Ryan Day hopes to keep the program grinding along, flattening out everything in its path. Will he succeed? Will Frost's Huskers pull off an upset Saturday night and show that they're not gone yet?
College football moves glacially — change doesn't happen overnight, and environmental factors matter a lot. But you still have to step carefully, or you could fall in a crevasse.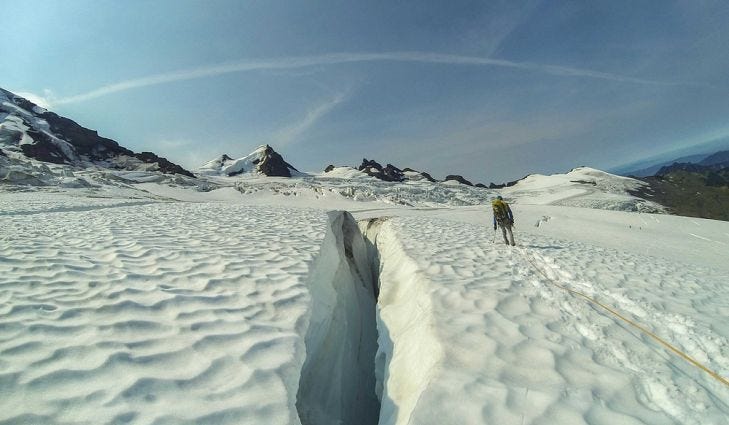 — Scott Hines (@actioncookbook)
---
Speaking of crevasses, catch up on our latest podcast, where we talk about Michigan football with Ace Anbender of MGoBlog. EPISODE 14: WELCOME TO ANN ARBOR is available now.
Be sure to rate and review the podcast if you're enjoying it, and if you know anyone who'd enjoy this newsletter, be sure to send it along! The more people read, the more things we'll be able to put out for you. We'll have another Good Day In Hell coming for you on Friday as usual, and don't forget — if you want your dog featured in the newsletter, or have any other suggestions, you can hit us up at seventhcirclepod at gmail dot com.
Thanks for supporting The Seventh Circle!