RECIPE: Blanks in a Piglet
WE'RE GRILLIN' MOZZARELLA STICKS
This one's so simple it's ridiculous. I might do this every weekend now. I'm here for a good time, not a long time.
Mozzarella sticks are delicious, but baked aren't great and fried are awfully greasy. If we re-imagine the stick, we can have something truly great. Here's what you'll need:
Sandwich-cut pepperoni (largest diameter that you can find)

Mozzarella string cheese

A grill and metal skewers
That's it, although there are embellishments we can make. I'll get to those in a moment.
Wrap the pepperoni tightly around the cheese stick. You'll want slices large enough to go the whole way around with at least a slight overlap. I ended up using three per stick, staggered to cover the whole surface.
Thread the skewers through the overlap to keep them closed.
Grill on a very hot grill until crispy, 4-5 minutes or so.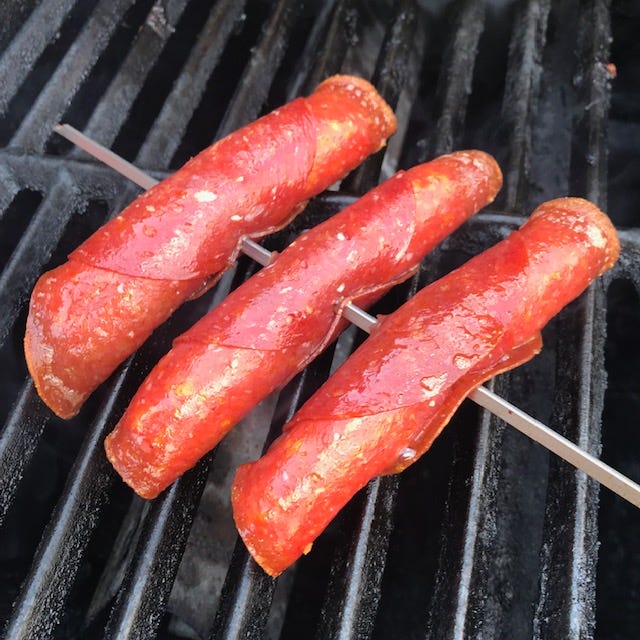 And then flip…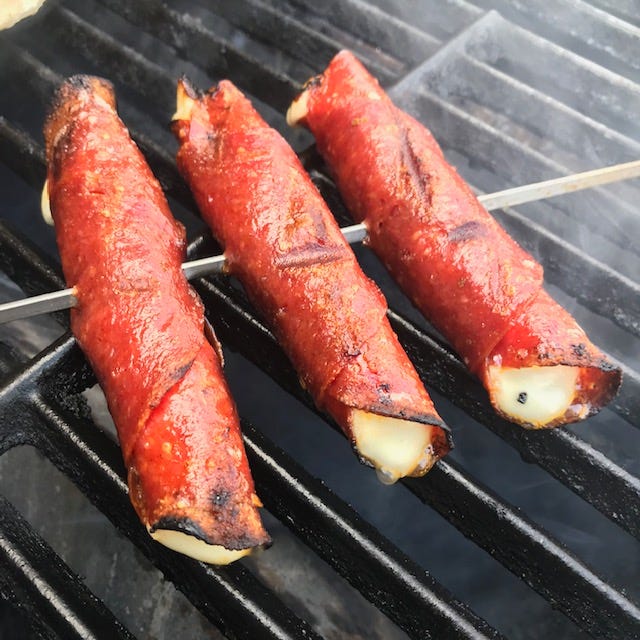 Hoo, buddy. Listen, I know this is barely even a recipe, but this was DELIGHTFUL. I drizzled mine with a balsamic glaze (Trader Joe's sells a great one).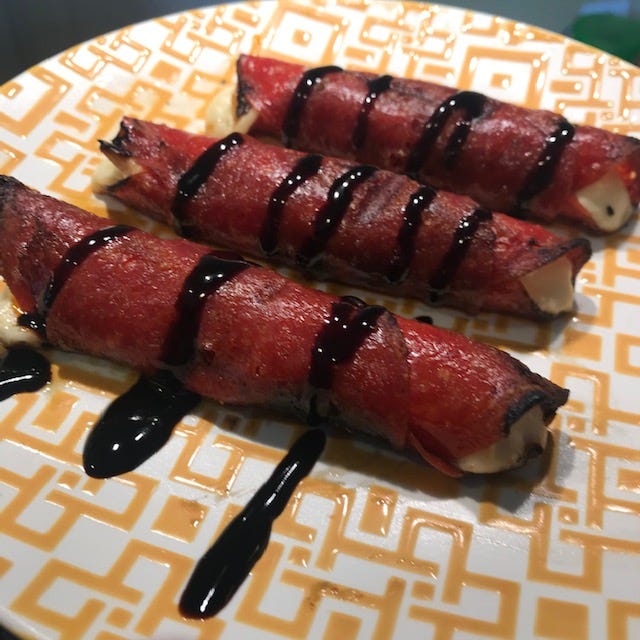 Speaking of Trader Joe's, if you've got one near you, and you really want to live? Before wrapping, slather some of this amazing stuff on the inside.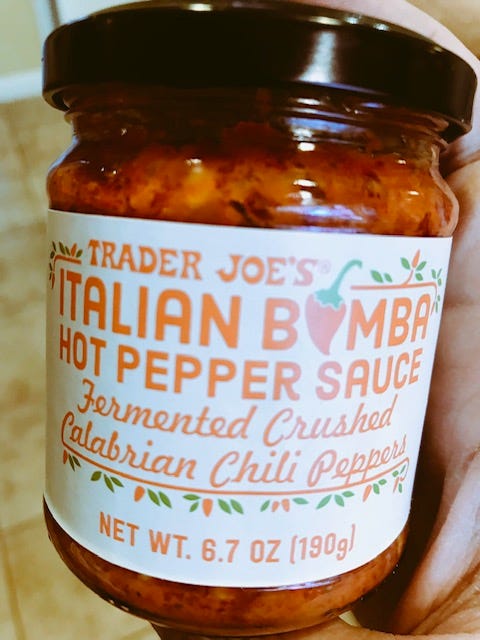 Watch the other party guests cower in awe at your pepperoni powers. Bask in their adulation and fear. Become a snack god.
Or just eat them all before anyone else shows up.
— Scott Hines (@actioncookbook)
---
This recipe appeared in the January 31st email newsletter, a Super Bowl preview titled "The Seven Snackurai". If you landed here from somewhere else, do yourself a favor and check that out.