Discover more from The Action Cookbook Newsletter
A cookout in your inbox. Come for the food, stay for the stories, three times a week.
RECIPE: Strawberry-Balsamic Pretzel Salad
Midwestern potluck food, but fancified.
There are two kinds of people in this world: people who've had Pretzel Salad, and people who haven't. Are you one of the enlightened former bunch? If not, I hope you'll soon be.
You see, it's not a salad at all. That's sort of the way of things in the Midwest — we toss around labels like "salad" without really meaning them, and it makes us feel better about eating pie from a casserole dish.
First thing we're going to do is take 2 pounds of fresh strawberries, and toss them with 3 Tbsp of sugar. Let that sit for 30 minutes to an hour while you work on everything else. It'll draw juice out from the berries and form a nice syrup.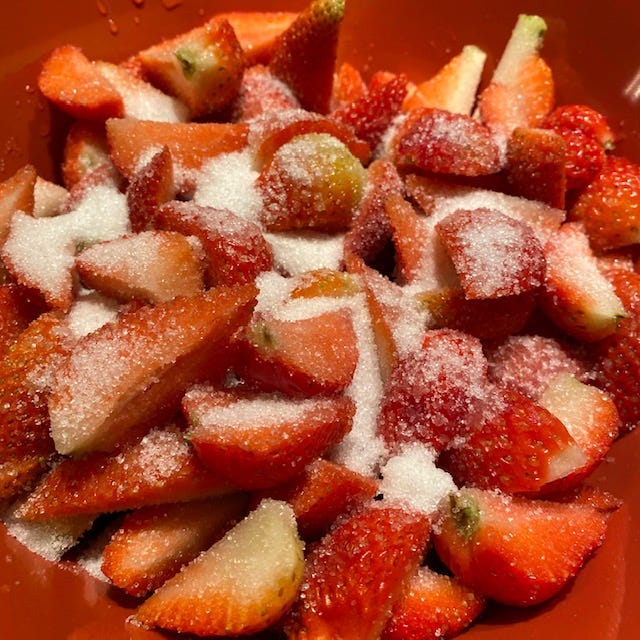 While we wait on that, we're going to start layering. First: the crust.
Take 2-3 cups of small pretzels, and crush them in a food processor with a stick and half of melted butter and 1/4 cup of sugar.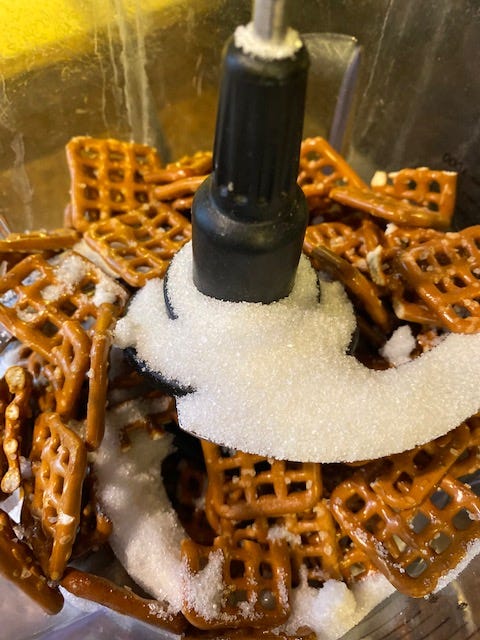 Press the crushed mixture into a 9x13 glass baking dish, and bake at 350F for 10 minutes. Remove from the oven and let cool fully.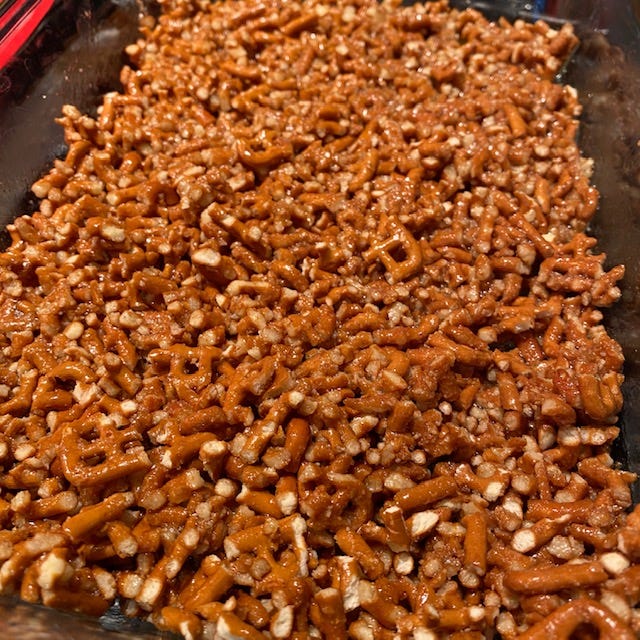 Next? The filling. It's a salad, and it needs a proper dressing. We'll use:
(1) 8-ounce package of cream cheese

(1) 8-ounce tub of Cool Whip, thawed

1 cup of sugar
Beat this in a stand mixer until smooth and well-incorporated. Set aside.
Now, for the strawberries. As I noted in the main post, we're departing from the Midwestern roots of this dish to pick up a few tricks from Brooklyn's much-loved pie shop Four and Twenty Blackbirds. I treated the strawberries much like the filling for their Strawberry-Balsamic Pie, only omitting the grated apple and arrowroot from that recipe (this doesn't need them).
The strawberries were tossed with balsamic vinegar, brown sugar, crushed black pepper and Angostura bitters.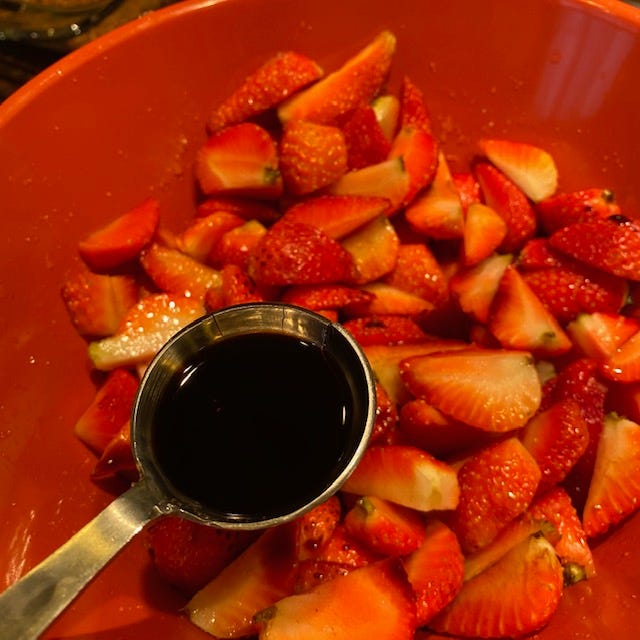 Then, we layer the cream cheese mixture and strawberry mixture over the cooled pretzel crust, giving full coverage to each layer.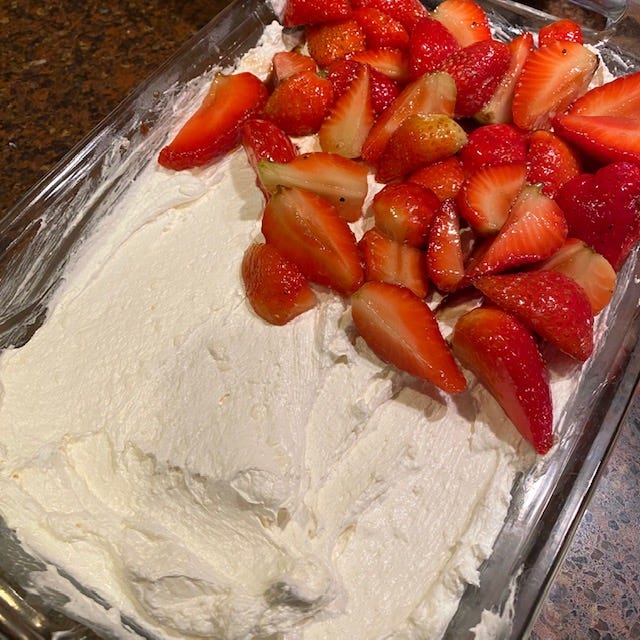 When it's all done, this is a truly wonderful dessert — creamy and crunchy, sweet and salty, savory and peppery all at once.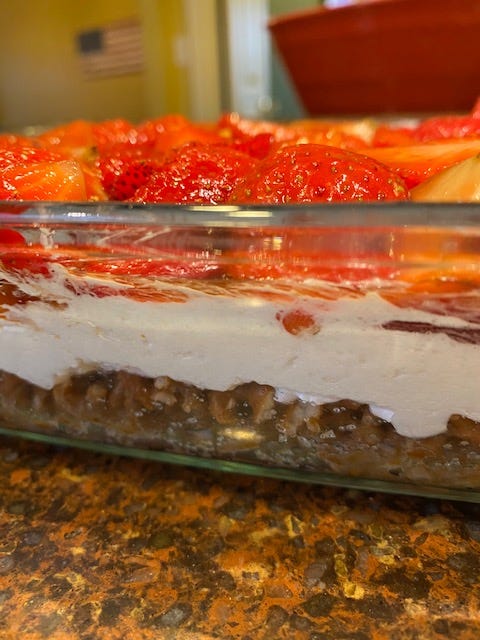 Worthy of prime field position on any Super Bowl party spread.
— Scott Hines (@actioncookbook)
---
This recipe appeared in the January 31st email newsletter, a Super Bowl preview titled "The Seven Snackurai". If you landed here from somewhere else, do yourself a favor and check that out.