Regrets? We've had a few.
The day-after-Thanksgiving edition of our Friday newsletter considers some changes, but not yet.
Well, that was fun, wasn't it? We all had a sane, healthy and measured Thanksgiving, ate doctor-recommended portion sizes, got a good amount of physical activity, and just generally made good choices.
Here, let's roll a clip, do we have that clip of me being healthy on Thanksgiving?
Ah, well. Mistakes were made. We've learned from them, and we're going to move forward in a productive way, and not let it happen ag—
[opens fridge]
Oh snap we still got stuffing no I don't need a spoon I got hands don't I
Yeah, we're not going cold turkey off of Thanksgiving, unless we're eating cold turkey over the sink at 4am. There's still a long weekend ahead of us, and we're like deep-sea divers resurfacing — if we come up too fast, we might get the bends.
Thankfully, The Action Cookbook Newsletter takes no days off, and it's Friday, which means we're here with seven strong recommendations for how to improve your life this weekend. It's the Black Friday edition of A Good Day In Hell.
Let's hit it.
(7) First, the leftovers.
If you're anything like me, you made far too much food for the number of people you were serving, and you've got a ton of it left in the fridge. This is a good thing, but it can get a little monotonous after a couple days, hitting the same flavor profiles two, three, six or eight times a day. Mix it up a little! With a few easy additions, you can make those leftovers sing.
Let me sing you the song of my people. Let me talk to you about the Hot Brown.
Billed as the signature dish of Louisville, Kentucky — my adopted hometown the last five years — the Hot Brown consists of an open-faced turkey sandwich, drenched in cheesy Mornay sauce, topped with bacon, tomato and cheese, and broiled.
It's really just a ruse to rob tourists — we feed them a 12,000-calorie sandwich, then take their wallets while they're napping — but it is delicious. The "original" recipe, courtesy of the sandwich's namesake, The Brown Hotel, is available here.
We can simply this and make fuller use of your leftovers, though. First, that complex cheese sauce, using a roux? It's great, but we're not in for that kind of cooking the day after Thanksgiving. Use Kenji Lopez-Alt's method for a quick and creamy cheese sauce here — all you need is cheese (for this, white cheddar works well), cornstarch and evaporated milk. No fussy roux, no long assembly. It takes about three minutes.
And the Texas Toast? Nah. If we're doing carbs, we're pulling from the leftovers in the fridge to serve this over a stuffing waffle.
Waffle that stuffing, top it with turkey, tomato, and bacon, pour your cheese sauce on top, broil it? You're making a bold personal statement that Thanksgiving isn't over yet, and neither are your bad decisions.
6) I have regrets.
Me too! We all do. That also reminds me, you should listen to The Regrettes.
(See? A theme today!)
The thing I like about this Los Angeles-based pop-punk band, whose second album How Do You Love came out earlier this year, is that they channel a lot of the fun of what The Strokes were at the beginning of the millennium, without the self-seriousness and fawning by rock critics claiming they were saviors of a musical genre. (They weren't!)
The Regrettes are just fun. Let things be fun without overthinking them.
5) I had a lot of wine yesterday. I drank all the wine yesterday? I'd like a drink, but perhaps something different.
I've got just the thing, and not only is it tasty, it's fun to make! Check out the Amigo Viejo.
This recipe, which I got from Louisville-based distiller Copper & Kings, is simple:
2 ounces brandy

1/4 ounce Mexican Coke syrup

2 dashes mole bitters

lime for garnish
The syrup is exactly what it sounds like — boil down a bottle of Mexican Coke until significantly reduced. The distinction is important, being that only the Mexican version uses cane sugar instead of corn syrup — you should be able to find it pretty easily (I got it in the Mexican food aisle at Kroger.)
It's oddly soothing to boil down a bottle of Coke, listening to it fizz away the whole time.
The entire 12-ounce bottle came down to about 2 ounces of thick, dark liquid. You'll note from the picture I didn't actually use mole bitters — I couldn't find those at my liquor store — but per a recommendation from reader and friend Michael T., I checked out Fee Brothers' offerings, and found their Aztec Chocolate bitters wholly suitable. Also, I upped the Coke syrup to 1/2 ounce on my second go-around, and preferred it that way.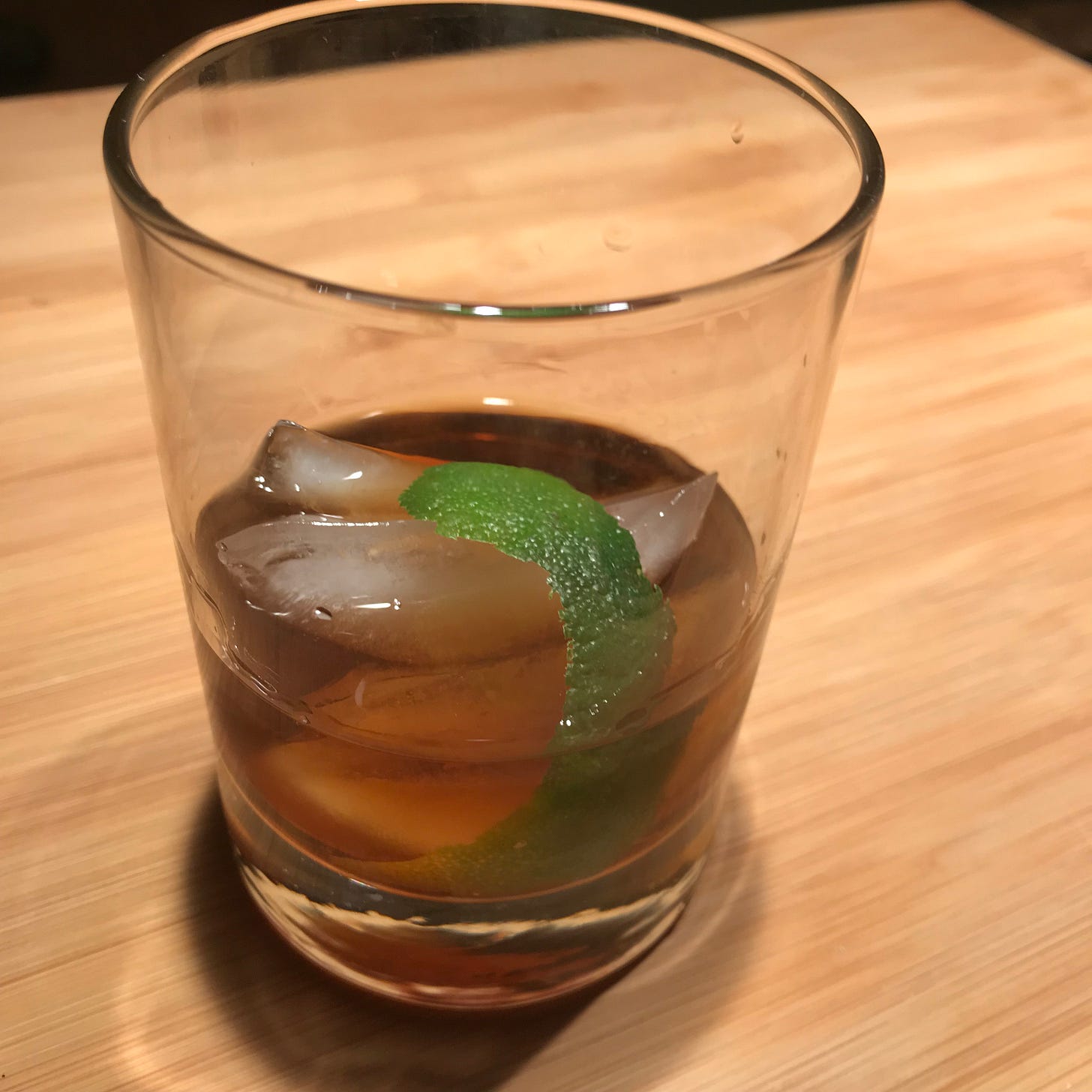 Taking the fizz and extra liquid out of the occasion makes it possible to appreciate that Coca-Cola actually is a rather complex flavor, and it met wonderfully with the smooth brandy and deeply-flavored bitters.
4) You know, all the food and drink is great, but I'm not feeling terrific about myself today.
Neither am I! We can wallow in it, though, or we can enjoy a self-deprecating laugh together. This brings me to my next recommendation, Andrew Sean Greer's darkly hilarious 2017 novel Less.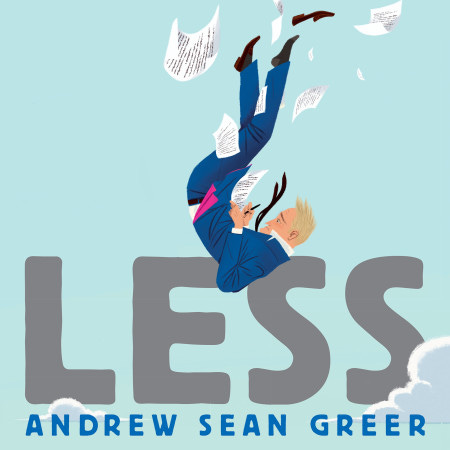 The book, which won the Pulitzer Prize for literature, is the brisk, laugh-out-loud funny story of Arthur Less, a middling novelist going through a personal crisis after being invited to his ex-boyfriend's upcoming wedding. The narrator's telling of a string of personal humiliations is tightly-honed comedy worthy of the acclaim it received.
3) You know who else has had a string of humiliations? Michigan football on Rivalry Week.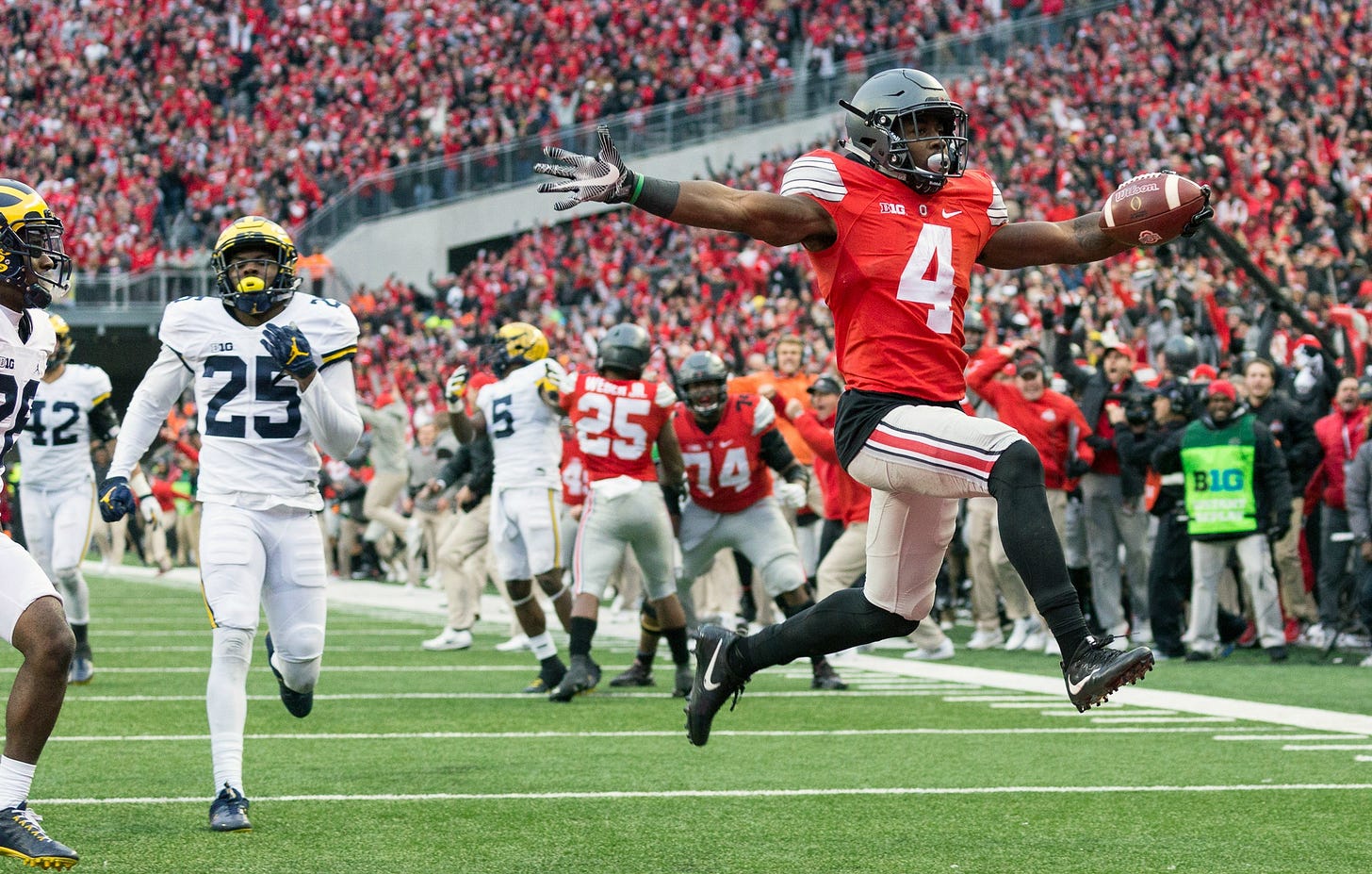 Aren't I great at segues? Anyways, the Wolverines have suffered mightily at the hands of the Buckeyes in the 21st century, with a 2-16 record since the hiring of Jim Tressel in Columbus. They'll get another chance this weekend, but our good friends over at Hoover Street Rag have some reflections on what's gone wrong for the Victors Valiant:
"Nothing's been the same since New York."

Perhaps because the holiday season is upon us, this simple expositional quote from Tony Stark in Iron Man 3 has been resonating in my head. Because the Michigan football version of this has been "Nothing's been the same since Bo died."

Let me unequivocally state before we go any further that this is not an effort to elicit pathos from the reader. Michigan fans know damn well no one will shed one tear for a program that has built its reputation and veritable mythos around being the leaders and best, the winningest, the very top of the heap. The Michigan man thing is mocked, and perhaps we could stand to be knocked down a peg, maybe that's true. Many Michigan fans are more than willing to laugh at themselves and the notions of what Michigan thinks it is, especially relative to what it is and has become.

But as Michigan fans also tend to be sentimental and romantic about the past, that day, November 17, 2006, is an easy thing to point to as defining. The moment when everything changed.
You should read the whole thing over at their site.
Also ICMYI: I wrote on how that rivalry can feel something like home, and I popped in as a guest contributor at the Banner Society to talk about what makes good rivalries tick.
2) Back to me. I'm still not feeling good about me.
I think I've established through this newsletter so far that I enjoy to eat. I pioneered the Kentuckiana Hot Loin. I gave you power-up suggestions for your Thanksgiving table that many of you took.
But, uh, my occasionally stunt-prone diet combined with the lifestyle of a 37-year-old father of two small children means that I've fallen a bit out of the shape I prefer to be in when I'm running well. I need a jump start, and it's possible that you do too.
Starting Sunday (you know, when I've used up enough of the leftovers in creatively horrible-for-me ways like the one that led this newsletter), I'm going to be taking part in this free offer from the delightfully weird and very, very good New York City gym Mark Fisher Fitness: The MFF Ass-Kicking Advent Calendar.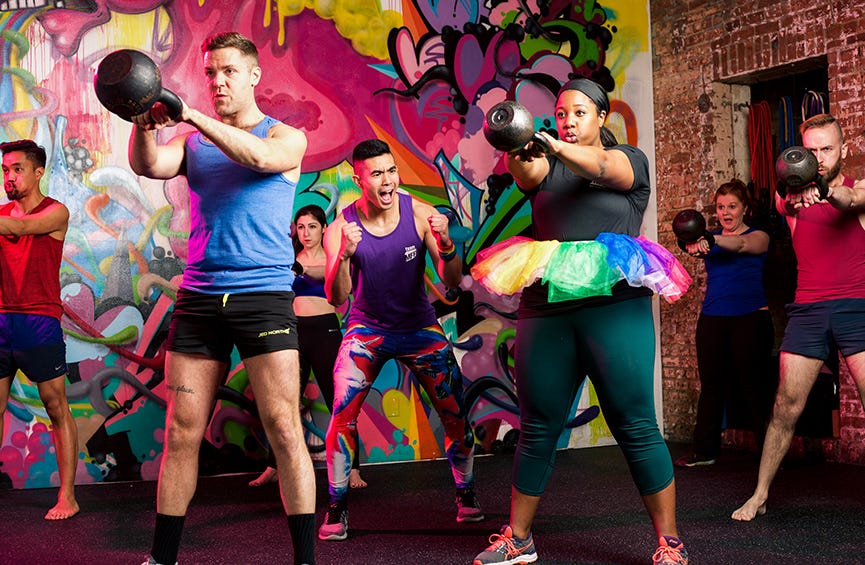 Sign up at the link above, and they'll send you 25 free daily workouts starting December 1st. This is not a sponsored suggestion (when I sell out, you'll know), it's just something that I was delighted to see pop up on Instagram this week from a gym that I attended in person for a while before leaving New York City. Their clientele includes top-level stage performers, and their mix of loose-and-fun-attitude with very serious results reflects that. I'm looking forward to a December kick in the ass, and this could be just what I need.
(Because I want to keep making stupid delicious food.)
1) Okay, let's get to them dogs.
We always end things on Fridays with reader dogs, and if you'd like to submit your own, just respond to this email (or tweet at me) and I'll be sure to include them in a future newsletter.
First, reader Shane M. writes:
This is Polly. We adopted her from a litter that had at least 2-3 dads and she was the only one that looked like this. Your guess is as good as anyone else's. We've heard Aussie Shepherd, chihuahua, corgi, beagle, dachshund, papillon, German Shepherd, mini husky (some people are bad at guessing). She's one of a kind.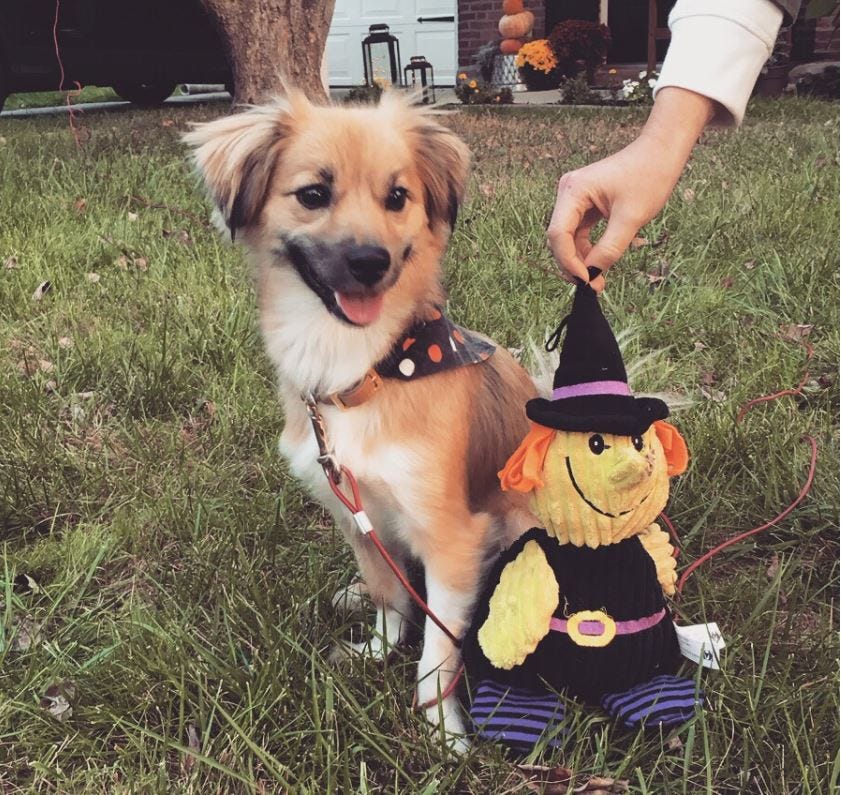 WHAT A GOOD GIRL.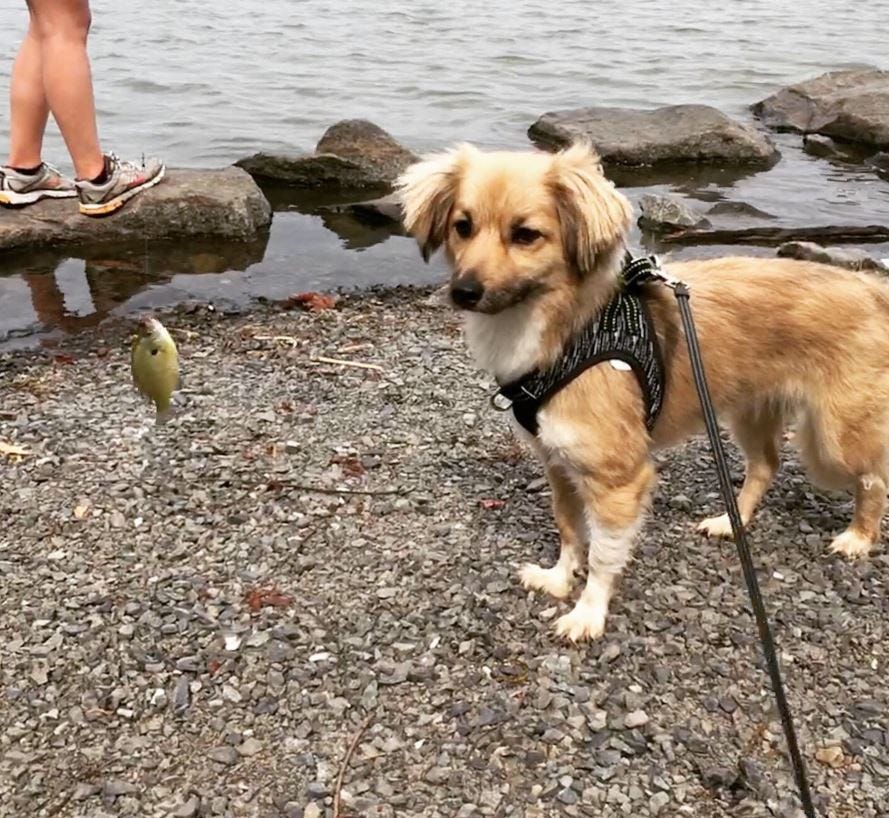 LORD OF THE HIGH SEAS.
Next, reader Pale Dragon shares:
I've got a very good dog to share: Rory is a 2 year old rescue terrier mix. He doesn't understand why Man-Who-Gives-Food puts the floppy collar on him then yells at the flashing light box.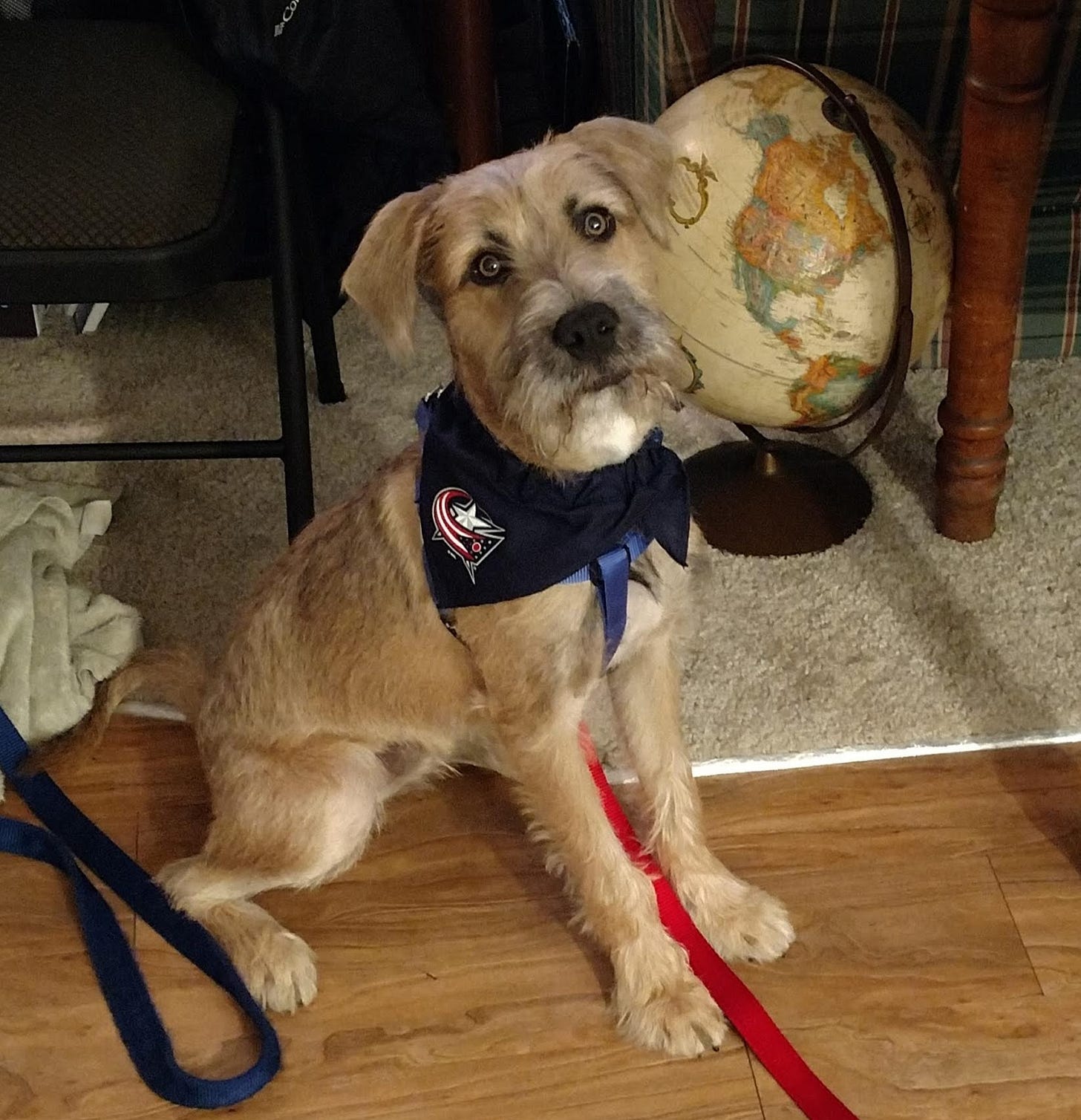 sir I do not understand the sports but I will be a good friend if you feed me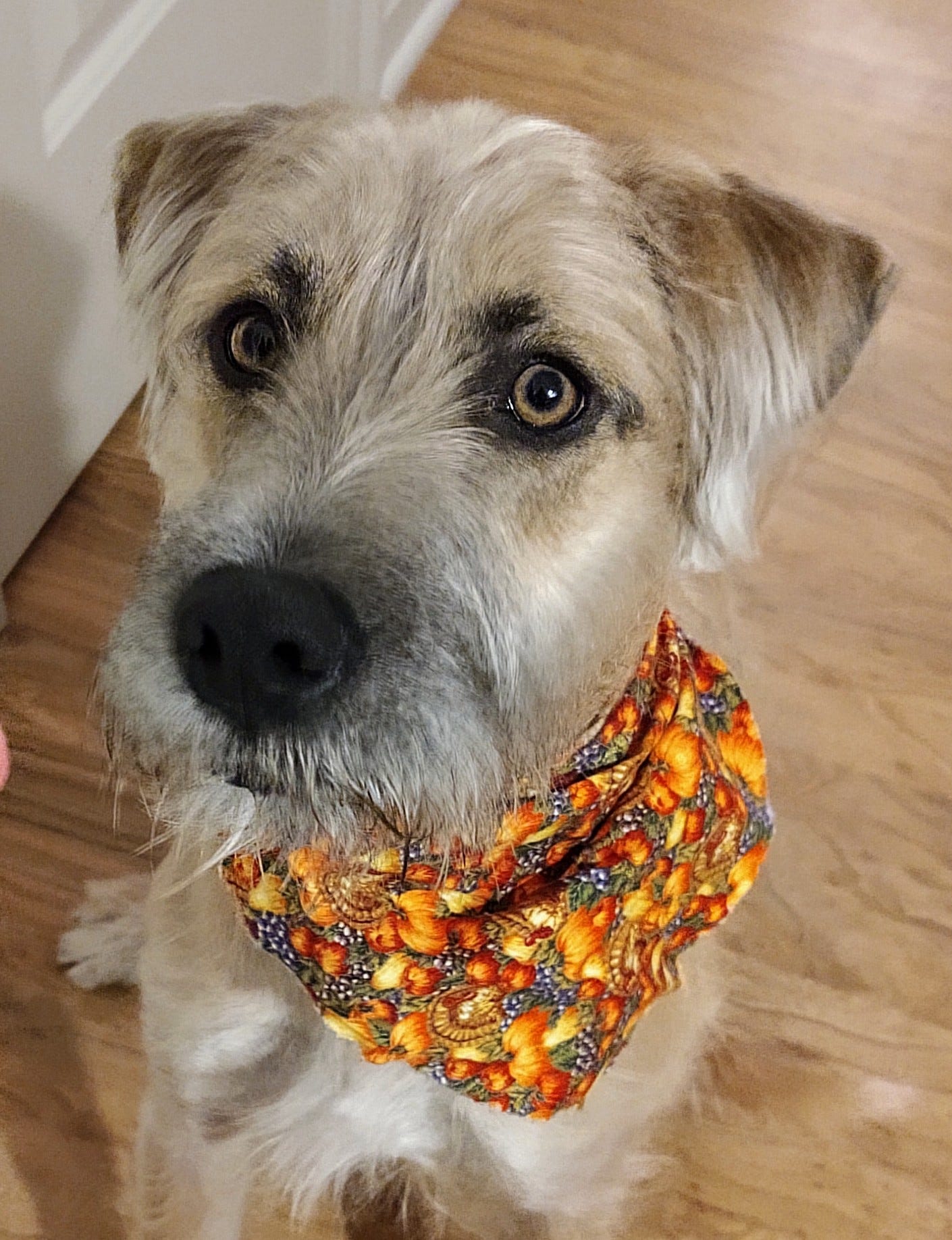 Great dog. Thank you for sharing!
---
And thank you for reading The Action Cookbook Newsletter. We've had a lot of growth lately, and I've got a lot of ideas in the hopper for how to make what's happening here even bigger and better. I can't do it without all of you reading, subscribing and sharing, and I really appreciate each and every one of you. If you're enjoying this, please pass it along, and if you're not yet subscribed, please do!
I hope you had a great Thanksgiving and have a good, restful weekend ahead. I'll see you Monday.
— Scott Hines (@actioncookbook)