The Great Friday Cocktail Index
Subscriber content! Every drink recipe that's been shared on The Action Cookbook Newsletter to date, updated weekly.
Here's every cocktail that's been featured in a Friday newsletter; most are good, some are great! A couple are complete duds. Do not make the pumpkin one. It was a bad idea.
Some of the best ones come from my favorite cocktail book, one I have linked to often here, Maggie Hoffman's The One Bottle Cocktail. You should buy it.
This list will be updated weekly to add new cocktails as they're featured.
BOURBON/WHISKEY
The Bufala Negra Fresh basil, balsamic vinegar, simple syrup, ginger beer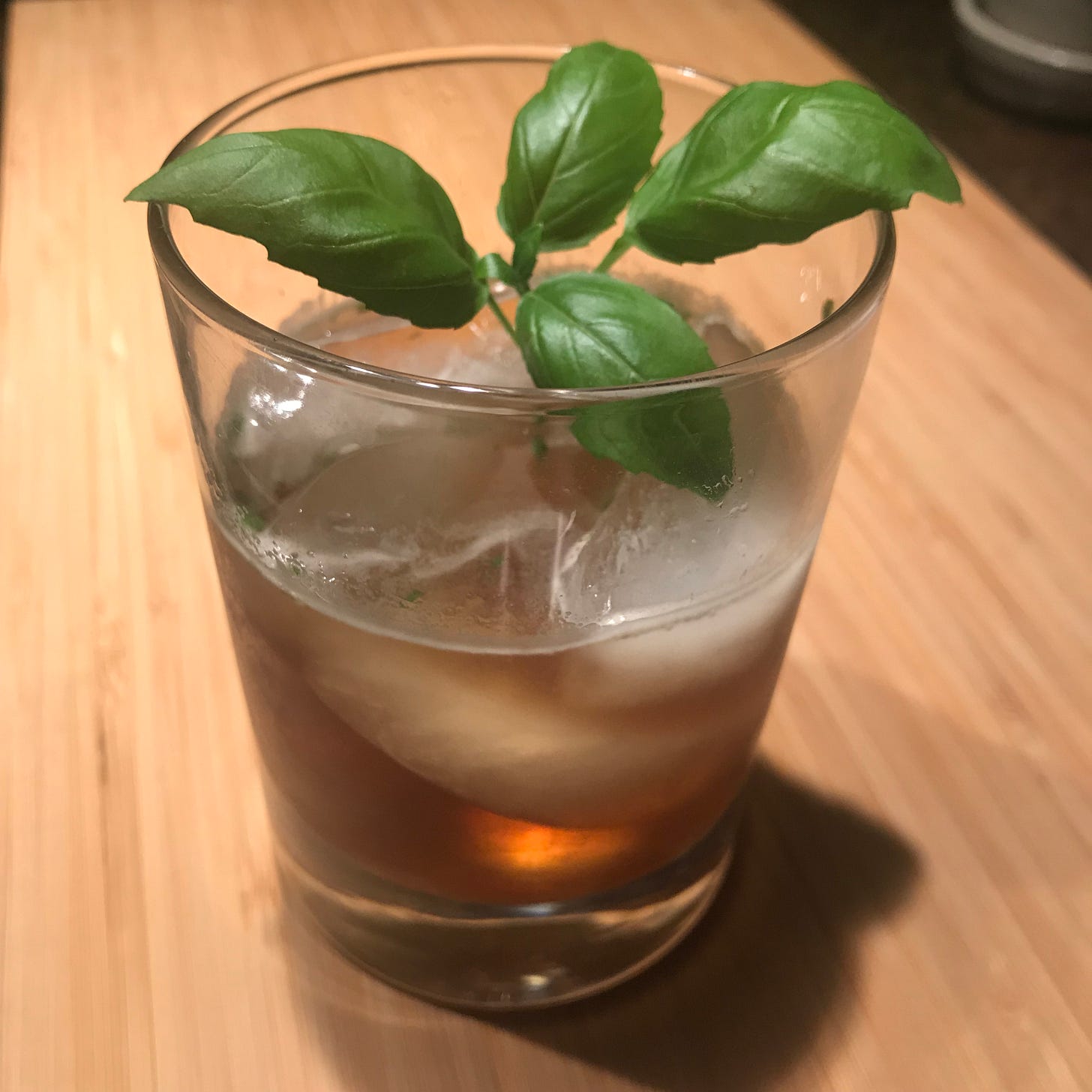 The Breakfast of Champions Cereal milk, honey
Jack O'Lantern Old Fashioned Pumpkin, ancho chile liqueur, maple
Trick or Treat Travelin' Punch Hard cider, lemon, honey, apple, bitters
On The Sly (Scotch), cold brew coffee, cocoa powder, cream, cayenne, maple syrup
The Cease & Desist Pecan-flavored beer syrup, chocolate bitters
PB&J Old-Fashioned Peanut-washed bourbon, honey, wine-soaked raisins
The Golden Lion Tamarin Cream soda, ginger, lemon
This post is for paid subscribers