The Great Friday Food Index
Subscriber content! Every recipe that's been shared on The Action Cookbook Newsletter to date, updated weekly.
Here's every recipe that's been featured in a Friday newsletter; some are thoughtful and by-the-book takes on classic recipes; others are borderline carnival food. I like to have fun in the kitchen and it seems like many of you do, too!
This list will be updated weekly to add new recipes as they're featured.
THE BIGGEST HITS
There's no clear metric for this other than these are the recipes that people seem to have responded to the most strongly, have sent me messages/pictures of their own, and got the most views.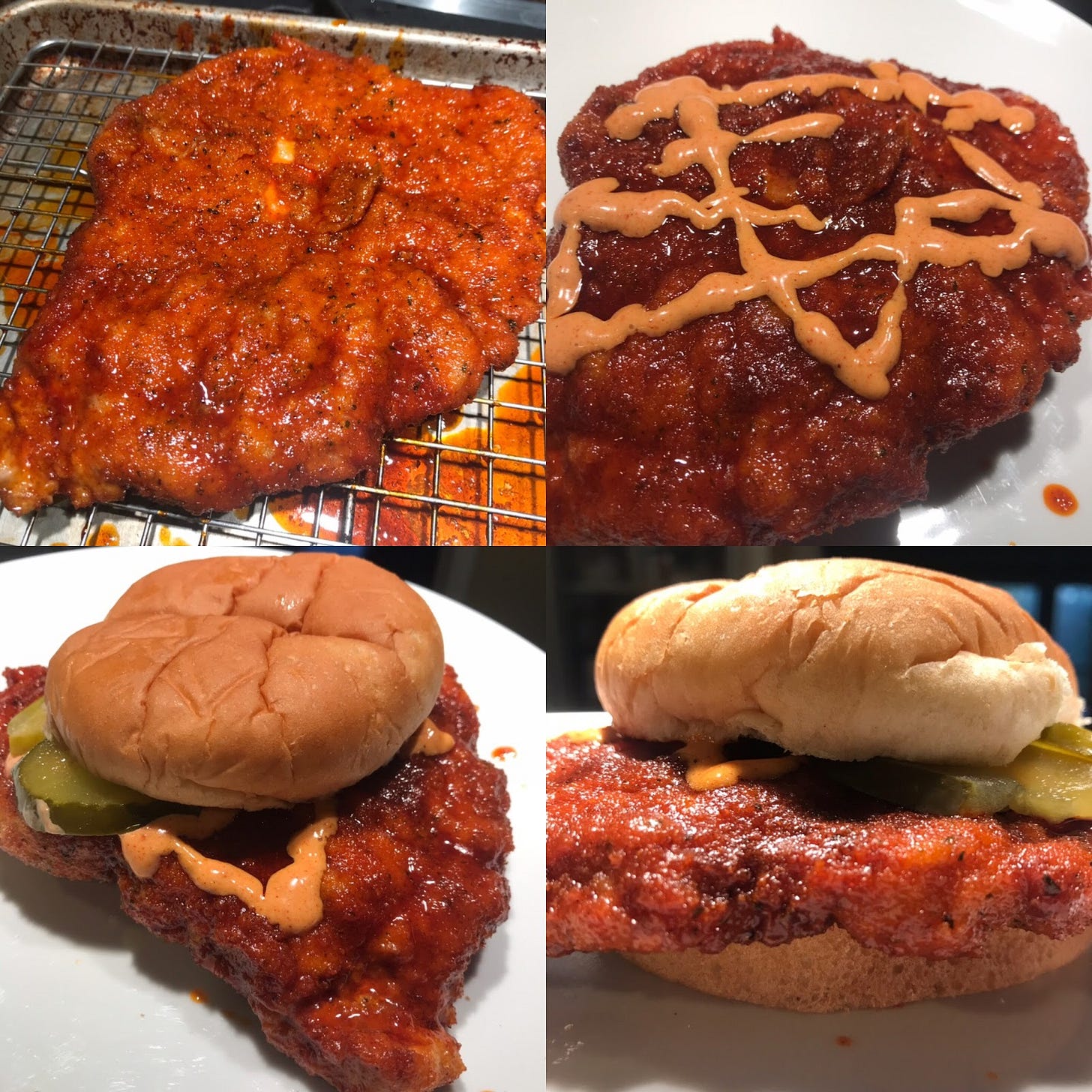 A pork tenderloin pounded super-thin, breaded and fried Indiana-style, then doused in a flaming-hot rub Nashville Style. The culinary magnum opus of the Action Cookbook Newsletter.
This post is for paid subscribers