The Red Zone: A Football Story From A Hot Planet - Chapter 1
The full Chapter 1 of The Action Cookbook Newsletter's serial fiction project
Hello! I'm debuting a new feature here on The Action Cookbook Newsletter, something I've teased over the past week. A new work of longform fiction entitled The Red Zone: A Football Story From A Hot Planet, it's a speculative fiction story, following an independent football team struggling to survive in a climate change-ravaged version of the year 2070 where the United States has drawn back its borders.
I plan to deliver this story to subscribers in regular serial installments over the next several months; today, I'm sending the first chapter to everyone.
I hope you read it; I hope you enjoy it. It's a story I've been working on in one form or another for several years, and the time feels right to share it. I appreciate your support.
Now: The Red Zone.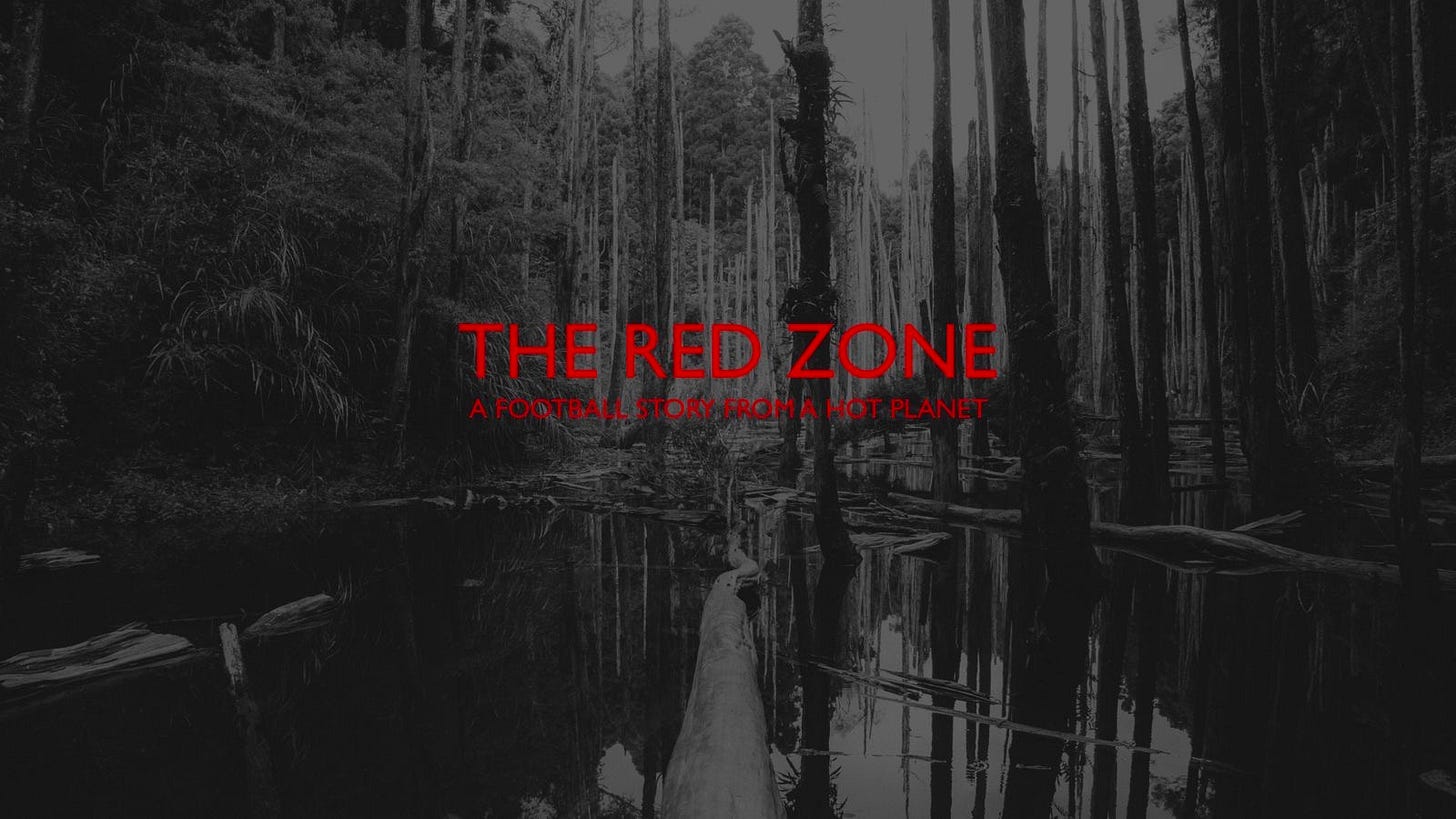 This post is for paid subscribers