The Red Zone story continues
The Action Cookbook Newsletter's ambitious serial fiction project continues apace.
Hello! Happy Thursday.
A little over a month ago, I released the first chapter of a new serial fiction project on this newsletter, a full novel-length work that will roll out in installments over the next several months.
The Red Zone: A Football Story From A Hot Planet is the story of the Lake Providence Saints, a struggling football team in a climate change-ravaged version of the year 2070. The United States, nearly bankrupt after decades of natural disasters and ill-advised conflicts, has made the shocking decision to draw back its borders and leave a large swath of the Gulf South on the outside.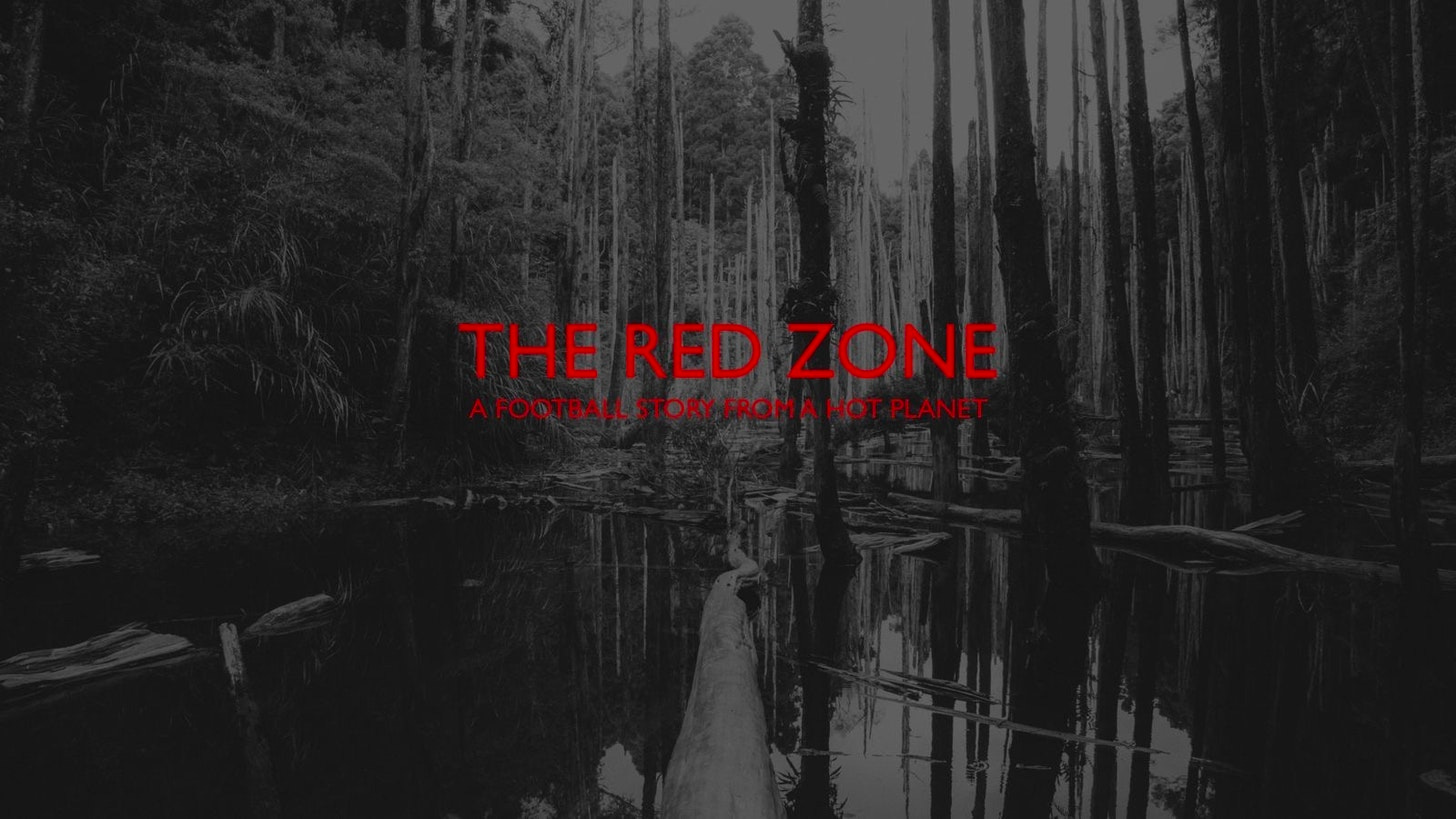 In this state-forsaken territory, a place that has come to be known as The Red Zone, the population is officially zero. It's not, though; people still live there, struggling to survive in any way they can. Football, a sport deemed too brutal and dangerous in a land of laws, is one such outlet in this lawless place—games staged by upstart teams to be beamed to violence-hungry viewers in the North. Some teams have found real success, with established fan bases and real facilities; the Lake Providence Saints are not one of those teams. They're just doing their best to make it through a season alive.
I've just released the full Chapter 3 for full subscribers, and you can read it here. (It's too big to send by email alone. It's a whole chunk of a freakin' book!)
If you haven't read any of it so far, Chapter 1 is free to all here, and Chapter 2 released a few weeks later for full subscribers.
I hope you'll read, and if you're not a full subscriber, I hope you'll consider becoming one! You'll get access to my three regularly-scheduled newsletters a week beyond this story, including the food-and-fun-packed Friday digests. (Like this one!) Heck, there's one of those coming tomorrow morning!
Thank you in advance for tolerating this solicitation; I swear I won't pester you about this too much—and thank you for your continued support of The Action Cookbook Newsletter; I'm grateful for your readership.
— Scott Hines (@actioncookbook)