The sublime madness of tomato season
The summer finds a way to redeem itself, in food and drink.
I feel like I've said something to this effect in every Friday intro I've written lately, but July has been especially brutal this year from a weather standpoint. (I am not, at the moment, acknowledging all the other standpoints from which it has also been bad, except to note that they exist.) We've either had unbearable heat and humidity or drenching, destructive rain and sometimes both at once. It's a time of year that has few redeeming qualities.
Few, both not none.
The steamy, wet weather has been an absolute boon for my garden, that hundred square feet of backyard where I have staked all my hopes and dreams for any measure of tangible success in 2020. I tripled the planting footprint this year, because in times of uncertainty, you need plenty of fresh tomatoes. I've got sixteen plants, along with eight kinds of peppers, plenty of fresh herbs, and an increasingly produce-based sense of megalomania.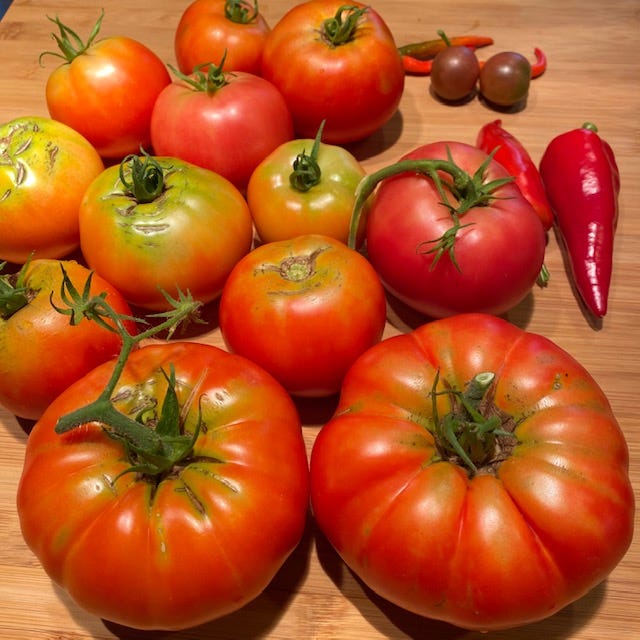 But I am locked in an existential struggle.
Last year, the day before the most beautifu…
This post is for paid subscribers