Who's that coming down the track?
It's a mean machine in red and black.
It can be hard to see a new Death Star coming.
In the moment, as it happens, it might just seem like a pesky underdog pulling off a sucker-punch win. Before they won four Worlds Series in 15 years, the Boston Red Sox were actually sort of lovable. (Inasmuch as anyone from Boston can be.) The New England Patriots were a two-touchdown underdog when they faced off against The Greatest Show On Turf in Super Bowl XXXVI. How were we supposed to know they'd dominate the league for two decades after that? The Golden State Warriors seemed fresh and new when they appeared in 2014-15, and boy did that get old fast.
Clemson? Well, it might've seemed like they were the plucky challenger stealing one when they upset the Alabama Crimson Tide for the title in 2016… until they beat the daylights out of Bama in 2018, and suddenly appear to be a fully-operational star-killer.
What I'm saying is, the next obnoxiously dominant team might be a lot closer to happening than it appears.
The Georgia Bulldogs have every opportunity to be that team if they just pull it together. They've got all the elements. A perfect location as the dominant school in a talent-rich state. A well-heeled fan and booster base that provides ample support — and does things like buy out Notre Dame Stadium or the Rose Bowl.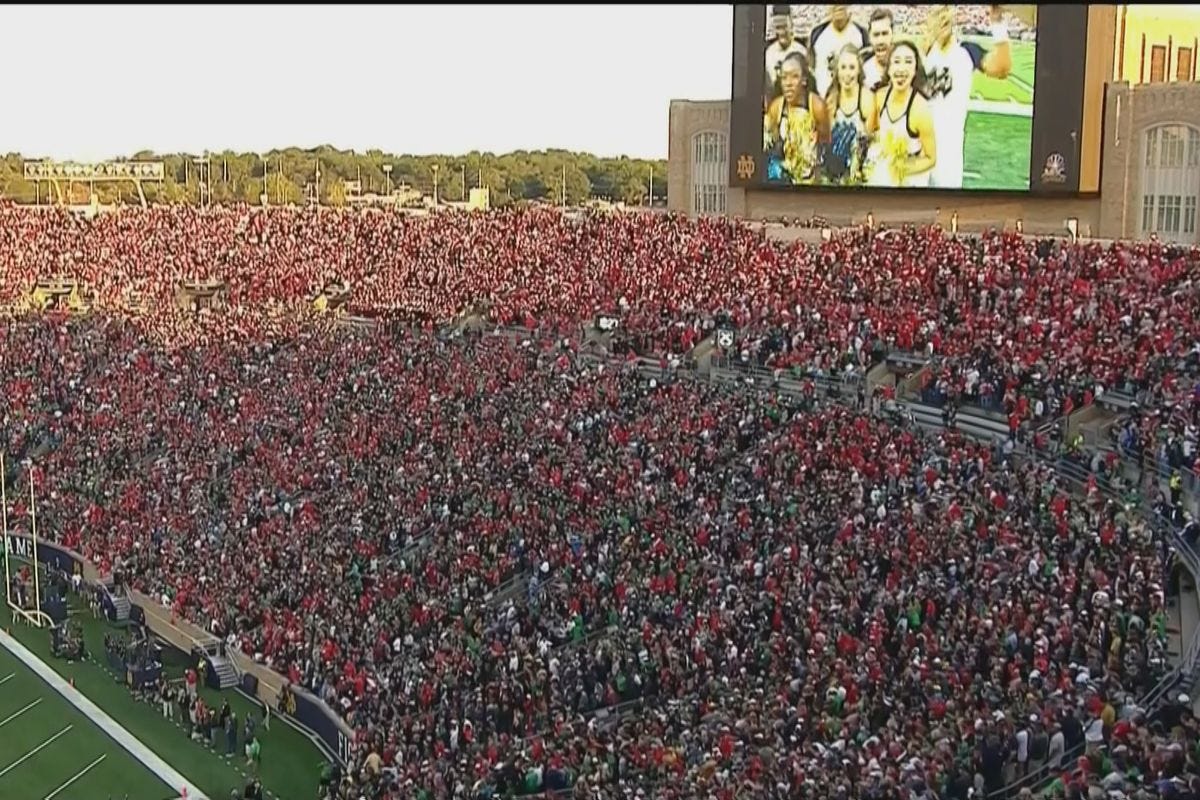 They're in a relatively weak division that won't trip them up every year. And talent. Oh, do they have talent.
Bud Elliott over at Banner Society has a metric called the Blue-Chip Ratio — a measure of a team's 4- and 5- star recruits to their 2- and 3-stars — that's an effective barometer of their ability to win a title. No team has won a title in the modern era with a ratio under 50%. Sixteen teams are currently above 50%, and three teams are head and shoulders above the pack — Ohio State at 81%, Alabama at 80%, and Georgia at 79% — a full fifteen percentage points over #4.
Ohio State and Alabama have three titles combined in the last five years. Georgia hasn't won a title since 1980.
How much of an outlier does that make them? Well, as we discuss on this week's podcast, when you look at teams that have won a national title in their past (so, factoring out teams like Oregon, Wisconsin and Virginia Tech), and could still be reasonably expected to compete for one (sorry, Minnesota, Pitt, Army) — there are three teams that haven't won a title in the last 30 years. Notre Dame's last title was in 1988, Penn State's in 1986, and Georgia's, nearly four decades ago. No one this good has gone nearly this long without winning a title again.
There's been a lot of great teams in that interim, and a lot of heartbreak. On this week's pod, WELCOME TO ATHENS, Amanda Mull — staff writer for The Atlantic and Georgia fan to the core — joins us to talk about some of these heartbreaks, such as:
The 2008 "Blackout" against Alabama, which gives me flashbacks about my team deciding to wear special uniforms against really good teams

Jasper Sanks' fumble against Georgia Tech, and how disciplining officials doesn't really fix anything

The 2012 SEC Championship Game

2nd and 26, a game we could just write out of the continuity and appreciate Georgia's Rose Bowl win to end that season
All indications are that this year's national title is going to be won by one of the teams that's been winning titles lately — probably Clemson or Alabama, maybe Ohio State or Oklahoma. But if Georgia wins it? Try to remember this moment when that seemed unlikely, before they become the next team to hate.
— Scott Hines (@actioncookbook)