Who's the worst owner in pro sports?
A cop-out answer to rival the 2006 Time Person of the Year.
Art Modell took over one of the most popular and successful franchises in professional football, and fired the team's namesake, Hall of Fame head coach Paul Brown, within two years.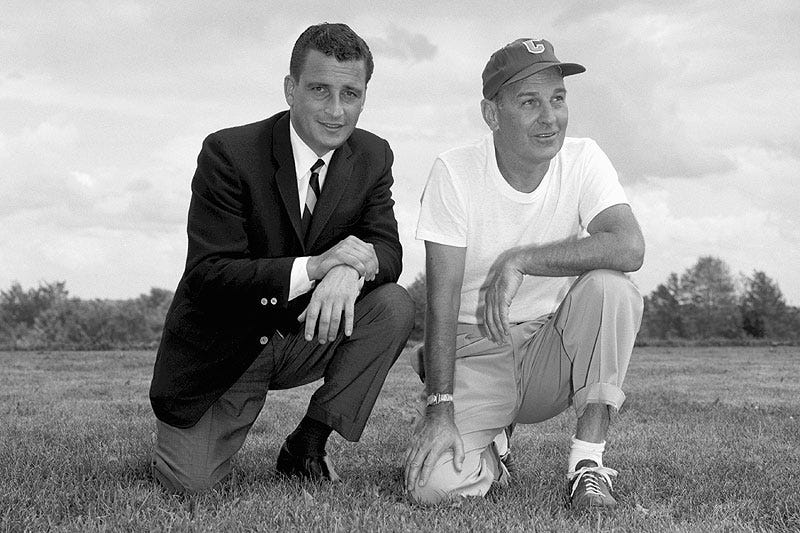 Lauded in his early days as a visionary sports businessman, Modell generated significant revenues as a landlord when he took control of Cleveland's aging Municipal Stadium off the city's hands. He drew significant income for years from rent paid by baseball's Indians, a stream that propped up the Browns' operations until the Indians departed for newly-built Jacobs Field in 1994. Rather than renegotiate with the city, he quietly arranged a backroom deal to move the team to Baltimore, a historic betrayal many fans (myself included) will never forgive.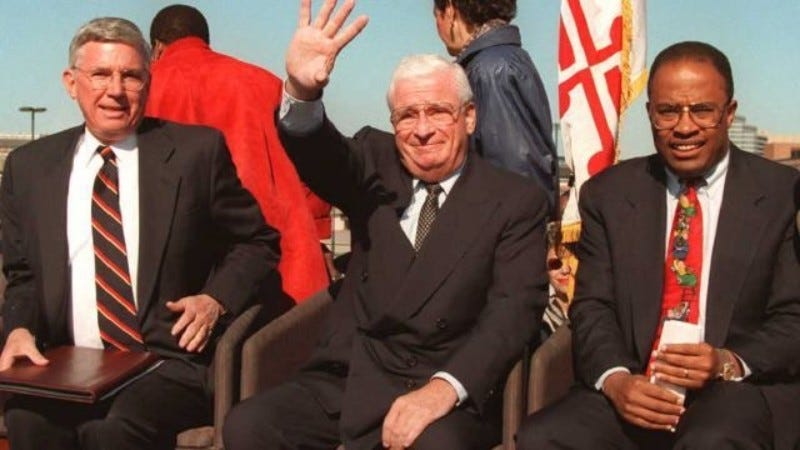 Following a similar story arc was the Houston Oilers' Bud Adams (as discussed in detail with the Houston Chronicle's Stephanie Stradley on this week's podcast.) Adams enjoyed a brief run of success before firing another iconic head coach in Bum Phillips. Disappointed by the Astrodome's capacity, he leveraged threats of a move to get 10,000 seats added to the stadium — ruining its charm for baseball — before following through on a move while the city was still paying for those rarely-sold seats.
Mike Brown inherited the Cincinnati Bengals from his father (the aforementioned Paul Brown, who founded the team after being chased out of Cleveland by Modell). Perpetuating the cycle, he fired a popular head coach in Sam Wyche, then decided that he could run the team himself, remaining one of the rare owners in the NFL to operate the team without a general manager. (It has not gone well.)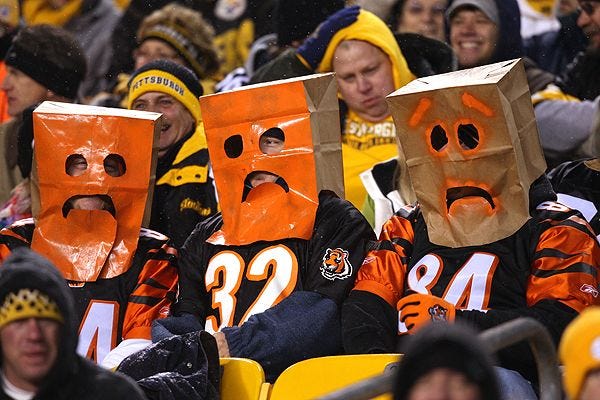 Clay Bennett promised to make a good-faith effort to keep the SuperSonics in Seattle, and most certainly did not make such an effort.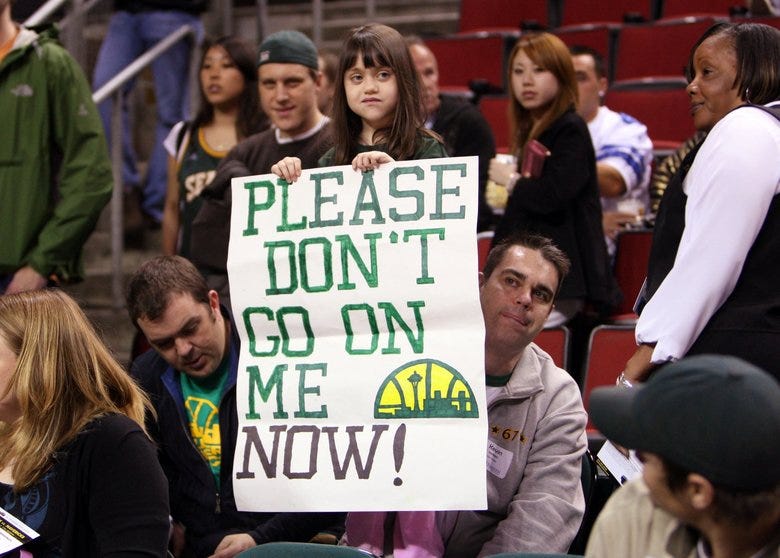 Mark Davis inherited the Raiders from his father Al, and followed in his father's proud tradition of moving them away from Oakland.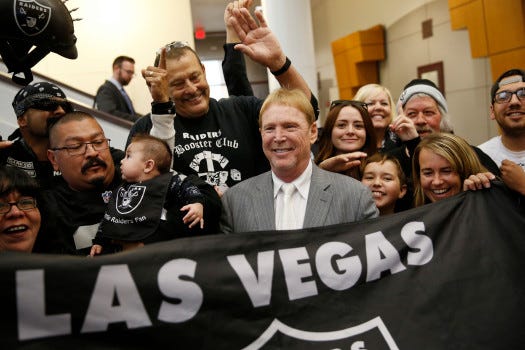 Dean Spanos. Daniel Snyder. Jerry Jones. Jimmy Haslam. Michael Jordan. Marge Schott. Donald Sterling.
I was originally going to try to rank the worst owners in professional sports history, but there's no point in doing so — because the worst owner in sports is the one that owns a team you care about. (Okay, and Donald Sterling.) They're the first to touch the trophy, even though they didn't feature in a single play all season. They're the last to accept any blame when they don't get a trophy, or when they chase a star out of town through unwillingness to pay or inability to surround them with talent.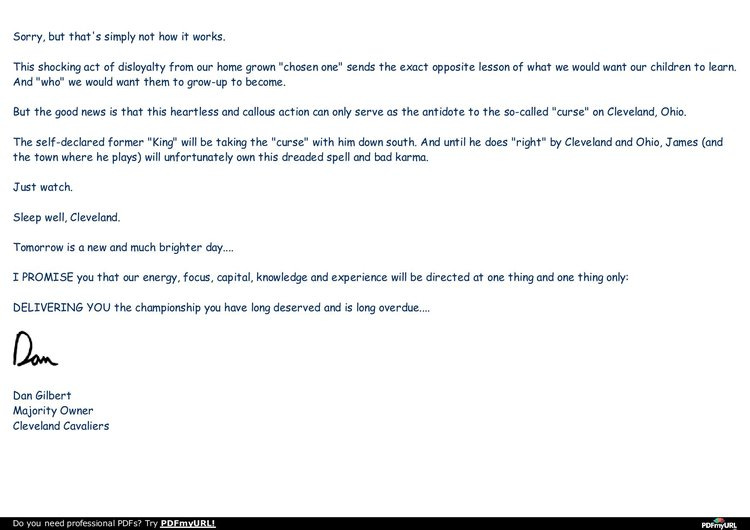 One of the recurring themes as we've gone through our first run of episodes on The Seventh Circle Podcast is the specific hell that fans are put through by the people who sit in the best box and sign the checks. Whether it's lording over failures like Hugh Culverhouse in Tampa, Peter Angelos in Baltimore and Terry Pegula in Buffalo — or being the embarrassment in charge of a dynasty like Robert Kraft in New England, owners are a significant source of angst for sports lovers anywhere.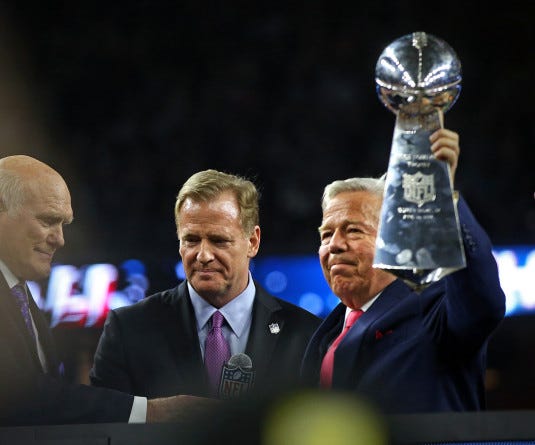 "I disagree! I think we're a model organization, and I love what Mister Kr-"
No. Absolutely not. You stop that right now, you're embarrassing yourself and everyone else in your fanbase.
The best owners in professional sports are the ones that pay the players appropriately, hire competent people to run the show, and get the hell out of the way. Quick, who owns the San Antonio Spurs. 
No idea?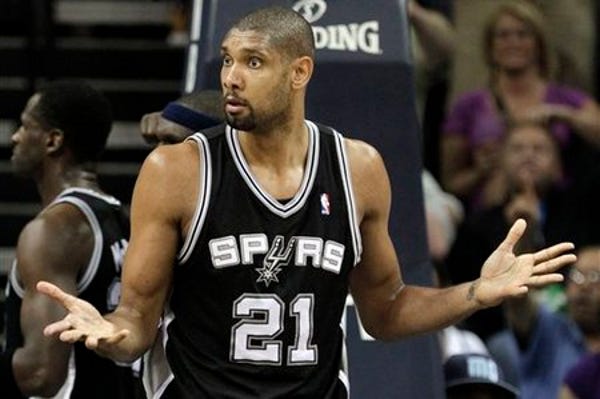 I bet you know who owns the New York Knicks, and the name of his band.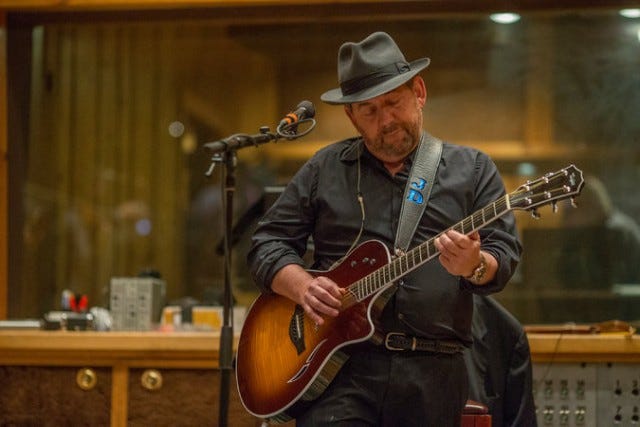 The worst thing about suffering through your team having a bad owner is that it's not a problem that goes away quickly. Slumps can pass. Injuries can heal. Bad contracts expire eventually. (Well, most of them.) 
A bad owner, though? They can saddle your city with losing and anguish for a generation, and there's nothing you can do about it, other than give up on a team that you love for reasons entirely unrelated to the men at the top. Oh, and if you do protest their incompetence with your feet, they might just flee town with your team.
In our journey through the inferno of sports fandom, we've found there's all different kinds of hell we can put ourselves through. We're saving a special place, though, for our friends in the box.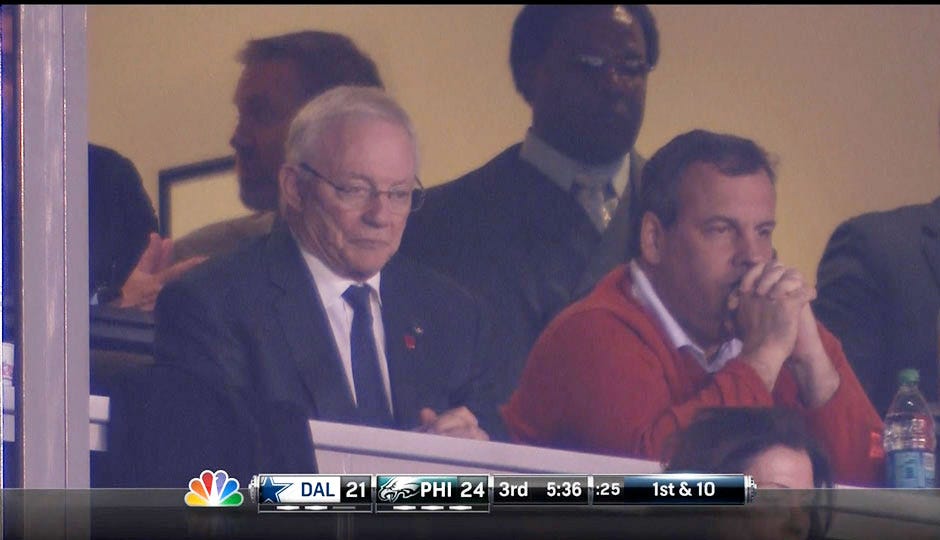 ---
Reminder that if you haven't listened yet, The Seventh Circle Podcast's EPISODE 8: WELCOME TO HOUSTON is available now, and Stephanie Stradley joins us for a thorough dissection of Houston sports trauma. We've got more great stuff in the pipeline in the coming weeks that we can't wait to share with you.
Enjoying the podcast? Rate and review on your favorite podcast app. Enjoying the newsletter? Tell your friends. Thanks for listening and reading!
— Scott Hines (@actioncookbook)