A meeting invitation from the future
Someone's trying to warn me.
[SCENE: a quiet night in early January. A man is settling in for a relaxing evening on the couch. He opens his laptop.]
ME: Ahh. Time to enjoy some of my favorite things, such as watching live sports, planning a vacation, or simply perusing the wide variety of different topics covered on the evening news.
[an agitated face suddenly appears on the computer screen]
AGITATED FACE: HEY BUDDY LISTEN UP WE GOTTA TALK
ME: Holy crap. What's going on? Who are you?
AGITATED FACE: I'M YOU. FROM THE FUTURE.
ME: Wow, I look like shit. How far ahead we talking? Ten years? Fifteen?
ALSO ME: JULY.
ME: Oh. How is this even happening? How are we talking through time?
ALSO ME: IT'S A SECURITY FLAW ON ZOOM. IT'S FULL OF SECURITY FLAWS. YOU CAN SEND PEOPLE PORN OR INTERRUPT BUSINESS MEETINGS OR, UNDER THE RIGHT CIRCUMSTANCES, OPEN A RIFT IN SPACE AND TIME.
ME: What the hell is Zoom?
ALSO ME: IT'S THE APP WHERE EVERYTHING HAPPENS NOW. HAPPY HOURS. MEETINGS. COLLEGE. KINDERGARTEN. WEDDINGS. IT'S ALL ON THIS ONE APP AND IT SUCKS.
ME: Huh. Aren't you worried that opening this rift could threaten the space-time continuum and have dire impacts on the very stability of the universe?
ALSO ME: I AM NOT PARTICULARLY WORRIED ABOUT THE WORLD BECOMING SCREWED UP, NO.
ME: Hey, can you stop screaming? The kids are asleep.
ALSO ME: Oh, right. Sorry.
ME: I tell you, I was a little apprehensive about how this year might go. I mean, the United States just blew up that Iranian general guy last night, and—
ALSO ME: What? Oh, right, that. January feels as far away to me as the fall of Rome. The Super Bowl was eight hundred years ago. "Joker" got nominated for an Oscar. That was this year. Feels like a different lifetime.
ME: So, something else bad is happening, I take it—
ALSO ME: Yeah, everything is awful now. I don't have time to explain, I just need you to do some things for me real quick.
ME: I—
ALSO ME: Grab a pen! This is the free version of Zoom, you only get six minutes before the rift in space and time closes and you have to restart.
ME: Okay. Got a pen.
ALSO ME: First, buy flour.
ME: Flour?
ALSO ME: Flour. For bread.
ME: I'm actually trying to cut down on my carbs, I made a New Year's resolution to watch what I eat, I'm hoping to lose some weight.
ALSO ME: Oh yeah, about that, you lose twenty pounds in the first two months of the year.
ME: Hey, that's great. [squinting] But wait, you don't look like—
ALSO ME: You gain it all back in the next four.
ME: Oh.
ALSO ME: We love bread now. Only thing that makes us happy. Gym's boarded up anyways.
ME: [taking notes] Okay, I'll buy a bag of flou—
ALSO ME: A PALLET OF FLOUR. YOU CAN BARTER IT. SIR LANCELOT IS CURRENCY NOW.
ME: What else?
ALSO ME: Kiddie pools.
ME: We already have a kiddie pool.
ALSO ME: ONE. YOU HAVE ONE. The kids will pop it and you will end up being gouged for a crappier one because they're impossible to find and your kids will pop that one too. Buy at least three.
ME: Three kiddie pools, and a pallet of flour. Got it.
ALSO ME: Clorox wipes.
ME: [getting concerned] Okay, you have to tell me what the hell is—
ALSO ME: KEEP WRITING. SIDEWALK CHALK.
ME: This list doesn't make any sense.
ALSO ME: Buy stock in Citrix.
ME: The remote work software? I thought you said everything was done on Zoom.
ALSO ME: Yeah, but Zoom is awful.
ME: Got it. Buy stock in Citrix. Hey, this doesn't count as insider trading, does it?
ALSO ME: That's not a crime anymore. Everyone's doing it.
ME: Oh, neat. Like a purge thing.
MY KID: Daddy, who's the angry man on your show?
ME: Oh, honey, that's just me from the future, trying to warn me about what I'll need to be prepared for some horrible unspecified future crisis.
MY KID: Can we watch Lego Batman?
ME: Not right now, honey.
MY KID: But I wanna watch a shoooooow
ALSO ME: Don't worry, kid, by mid-May you will have watched every film in the Disney catalog at least six times.
MY KID: I like angry future Daddy.
ME: Of course you do. Okay, so, I've got flour, kiddie pools, Clorox wipes, sidewalk chalk, uhhh, stock in Citrix, what else?
ALSO ME: You should embrace the simple pleasures of being close to your fellow person. Go visit your family. Hug loved ones. Attend a concert, go to a basketball game, take in a piece of live theater. Bask in the warmth of other people, the energy of a boisterous room, the delight of squeezing in the last table at a crowded restaurant and eating a meal prepared by someone else. Eat at a buffet. Those kinda suck but they're probably not coming back after all this. Drop your kids off at their school and just take the day off. Go read a book at a bar. Revel in the joy a close-knit world that you have come to take for granted. Appreciate everything about the moment you're in.
ME: Wow, this got emotional.
ALSO ME: Also, pick up some fancy dried beans. The good online bean store will be sold out for months and those things are nutritional powerhouses.
ME: [writing] Beans.
ALSO ME: Just full of protein.
ME: Alright, I've got the shopping list. You know, it feels like you've been talking long enough that you probably could've just told me what's going to happen in the next six months. Maybe there's something that could be done to stop it?
ALSO ME: There were plenty of things that could have been done to stop it. [image flickers] Ah, crap, I think that's my warning, we've only got a minute before the space-time rift closes again. In conclusion, the future is a land of—
[a second face abruptly appears on screen]
A SECOND AGITATED FACE, THIS ONE WEARING A FULL BEEKEEPER SUIT: OH GOOD YOU'RE BOTH HERE LISTEN WE NEED TO TALK ABOUT OCTOBER
— Scott Hines (@actioncookbook)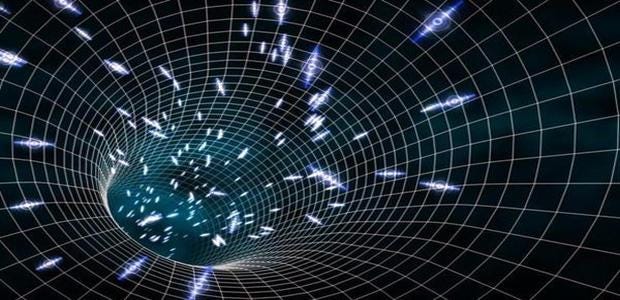 ---
Hey! Stay tuned tomorrow, as I've got a big project launching. A work of longform fiction presented in serial format, it's titled The Red Zone: A Football Story From A Hot Planet, and the first chapter will be available to all readers of The Action Cookbook Newsletter. I hope you read it, and I hope you enjoy it!
Future chapters will be available to paying subscribers, in addition to the already-robust content offerings they get: at least two additional paid-only newsletters a week, including the much-loved Friday digests of food, drink, music, books, and dogs. Like this one, with the feel-good cocktail of the summer!