Do you know what it means to miss a sandwich?
On memory and breakfast foods.
Turkey sausage, eggs, pepper jack cheese and a slice of tomato on a wrap. It wasn't a remarkable sandwich, but it's one that's haunted me for a while.

Every Saturday morning in that last year, we'd stumble down the narrow stairs of our tiny walk-up, the charming little place that had the perfect New York City combination of being a little too shabby and way too expensive. The deli around the corner wasn't a destination, but it was ours — hugely prominent in our lives mostly by merit of being perfectly adequate and 200 feet from our door.

They'd make it right every time. It had taken a couple weeks to hit on the best breakfast-sandwich formulation from the short-order grill, but once we had, it quickly became routine. Before long, the guys behind the counter would remember without us even having to order. Two egg wraps, two iced coffees. One of us on the bench outside, waiting with the dog so we could take our food over to the park if the weather was nice. The sandwich hit the spot every time.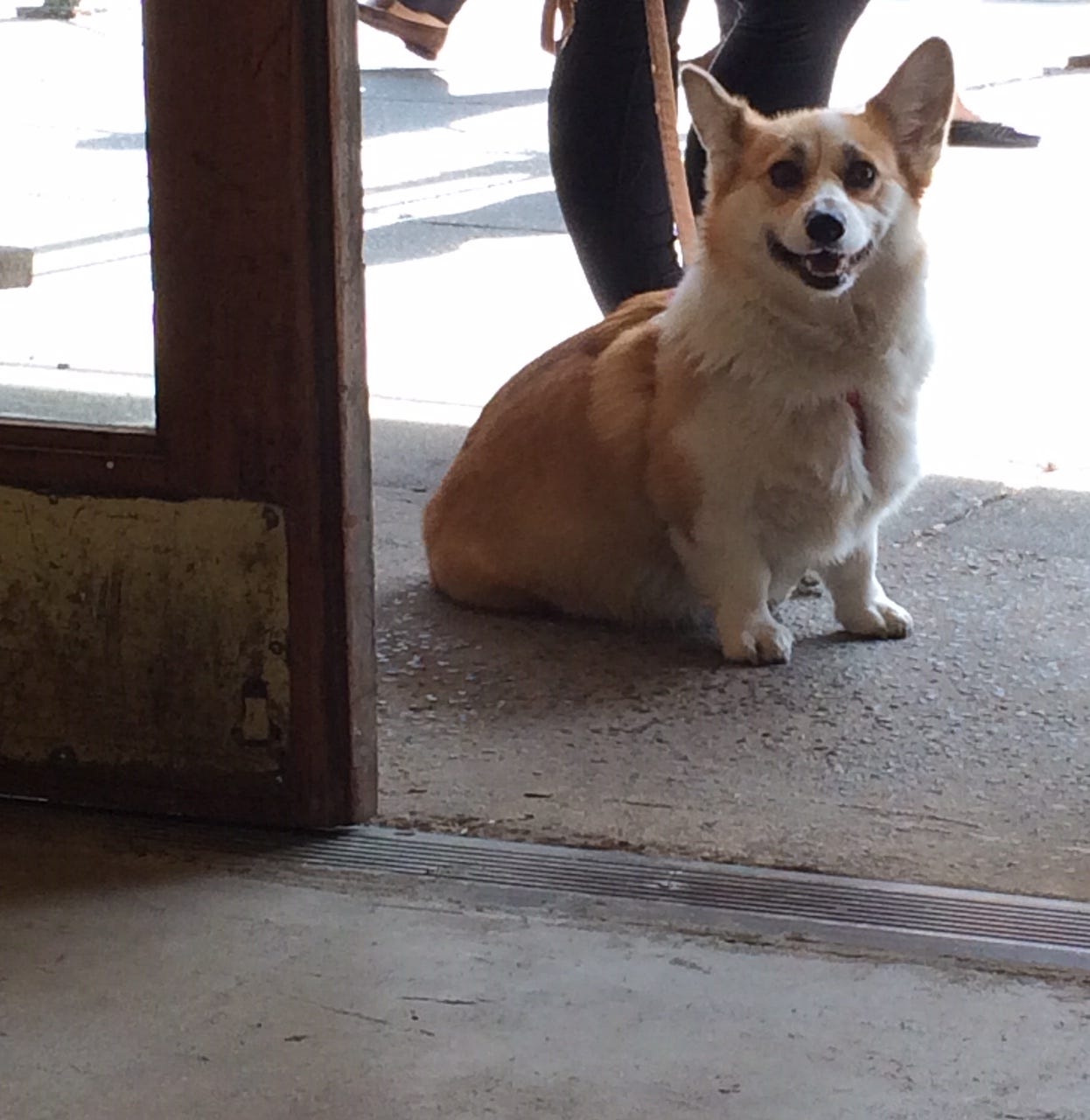 It was a transitional year, and we knew it at the time, but looking back there was no way we'd know quite how much. The apartment was out of our price range, a hastily-found replacement to stay in the area after our previous one six blocks away was rendered uninhabitable by a fire elsewhere in the building. We'd found it the day after the fire, our old building still smoking, agreeing to stretch the rent a few hundred dollars more for the opportunity to stay in a neighborhood we loved.

We probably wouldn't have made that reach without knowing, on some level, that we were almost done there. New York City isn't for everyone, but it's a terrific place to live when you're either young or rich, definitely if you're both, and absolutely not neither. We had been one of those things and we weren't becoming the other. Broad discussions were had about what it might mean to start a family, to move back closer to our families. By the end of that year there would be a baby on the way and job offers in hand in another city, one we could afford, one we could move forward in.

A couple times a year, in that new kitchen in the new city, the one where we became parents, the one where we forged new career directions, the one where we made new friends and new lives and where we could actually afford to live in a house with a yard for the dog and not an apartment over a nail spa with a landlord who tried to ignore obvious gas leaks, I try. I try to replicate the sandwich, and I can never get it quite right. Something's always off. It's hard to find the big, pliable kind of wraps they'd use — stretchy enough to keep in a big morning's worth of fillings without breaking and leaking all over your hands. The sausage — always turkey sausage, it was a halal deli run by three generations of a Yemeni family, and the lack of pork was rarely an issue on the Upper West Side — maybe I'm getting the wrong kind of turkey sausage? Maybe it's an East Coast supplier that Kroger doesn't use? Maybe I just need to install a flat-top griddle in our house. A big, well-seasoned cooking surface, where two eggs can be spread out the size of a medium pizza before being quickly, loudly, and expertly scrambled with a clanking metal spatula.

"This is pretty good," my wife says, eating a sandwich that I've spent an hour and twenty-five dollars trying to make when the whole essence of the thing relied on it being cheap, quick and made by someone else. I know it's not the same and she does too; a simple breakfast sandwich shouldn't be so hard to re-create, but it's been five years and I haven't gotten there yet. 
There are others, too — there's the first bánh mì I had, that time I took the hour-long subway ride out to Sunset Park alone because I'd read about a good place. There's the sandwich I lived off of one summer the year I tried being vegetarian (not out of idealism or health necessarily, but more the stubbornness of seeing if I could, because at that age I had the ability and the time to do stuff just to make a point). I'd found a place that put hummus and butter together on a roll and you just had to respect them for making hummus unhealthy. The cheesesteak I ate after my first 20-mile training run for a marathon, when my metabolism suddenly felt like a volcano that could consume anything. That cheesesteak was incredible. I had another one two hours later. 
Individually, none of these sandwiches are impossible creations. Many of them are completely ordinary, the sort of thing that you wouldn't even notice on a menu and certainly not go out of your way for. They stand out for me, though. Food's always been a signpost in my memory; when I visit a new place, the first thing I think about it what I can get there that I can't get anywhere else. When I come back to the memory of the place, that's often the most visceral thing that comes back. Minneapolis. Those cheese curds were great. Remember that salad in Silver Lake? Oh, you're going to North Dakota? I had an awesome pizza there once.
We often talk of missing New York; we lived there for a decade and forged some wonderful memories, friendships, parts of our own personalities while living there. It was a moment that had to pass, though. It was never going to work with our family plans, our careers, our lives moving forward. When I say that I miss New York, what I'm saying is that I miss that moment. I miss being younger and thinking I had the world in my hands. I miss sleeping until 11 and staying up until 3. I miss Saturdays where the most I had to do was get a breakfast sandwich and take the dog for a long walk in the park, watching the world and thinking about what things might be like next.
I can't replicate those conditions now no matter where I am, and given what I've got now I wouldn't want to, either.
I still think about that sandwich, though.
— Scott Hines (@actioncookbook)
---
Thanks as always for reading and supporting The Action Cookbook Newsletter. Judging by metrics, a lot of people may have missed Friday's pre-Christmas newsletter, so I recommend you check it out if you didn't get a chance already.
I'll probably be a little lighter as we go through the holidays, but I'm looking forward to taking on the new year and I hope you'll join me.
Have a great week, a happy holiday, and a wonderful new year.