The Seventh Sea: Part I
Indulge me as I just drop a big chunk of a play into your inbox.
Good morning! Happy Monday, here in [checks watch] Week 4 of the End of Days. I wanted to try something different today, as we've all got a little more time on our hands at the moment.
With that in mind, I hope you'll indulge me in sharing some longer-form fiction, a portion of a play I began a while back that feels newly topical.
Like it? Let me know! Don't? Here's some barbecue.
---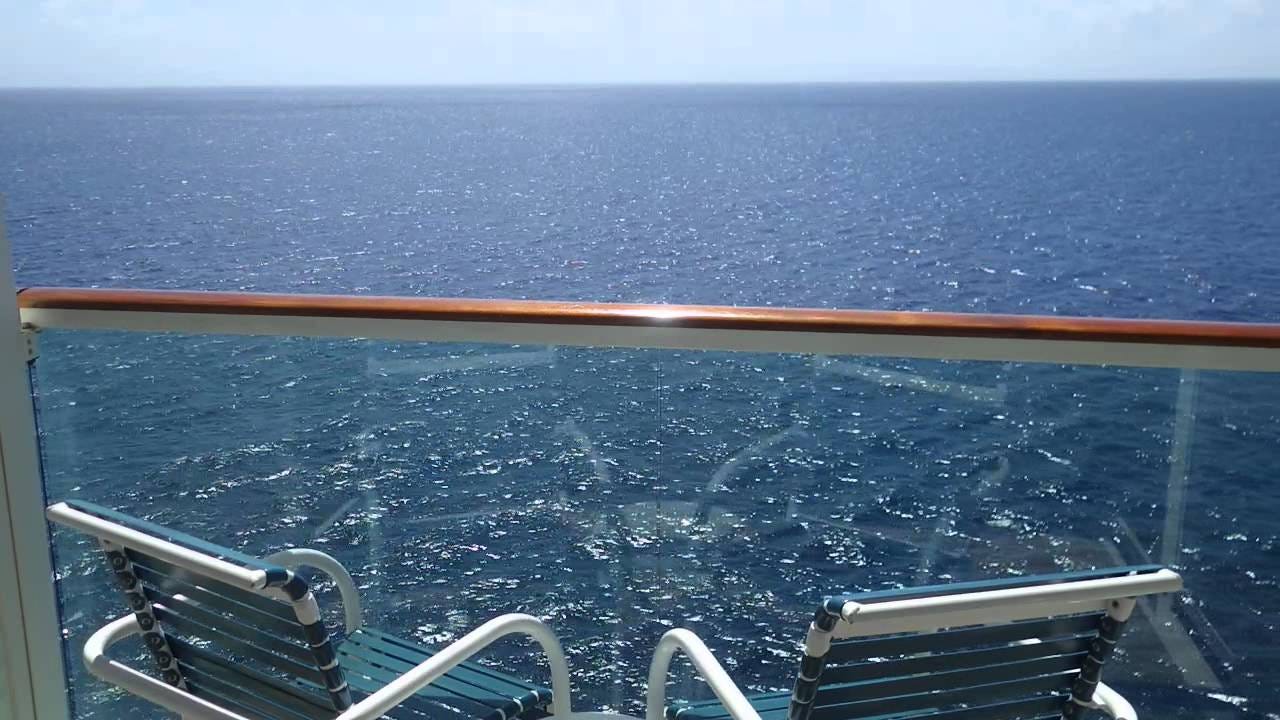 [SCENE: a first-class cabin on a cruise ship, the Jubilee Cruise Lines' flagship, Isle of Eternity, which is on the fifth day of a seven-day 'wellness' cruise sponsored by Cabana Fitness. 
The room is modern and well-appointed, but the occupants have left it in a state of mild disarray, with clothes, towels and luggage strewn about. No one is in the room.]
[The cabin door opens, and BRAD and EMILY enter, both red-faced, sweat-soaked and dour-looking, closing the door behind them and securing the privacy lock]
[EMILY drapes a towel over her head and leans forehead-first against the now-closed door. BRAD moves toward the bed. EMILY reacts without looking]
EMILY: 
Not on the bed.
[BRAD nods slightly, and spreads his towel on the floor next to the bed, before laying on it on his back, forearm over his eyes. There is a long, quiet moment soundtracked only by their breathing]
EMILY: 
Yoga is supposed to be relaxing, isn't it?
BRAD: 
I don't think what we just did qualifies as yoga. 
EMILY: 
There was a lot more kicking than I think there normally is. I think if you brought in someone from ancient India to see that class, they'd have a number of questions—
BRAD: 
"why is the woman yelling at us so much?"
EMILY: 
"how is it 800 degrees in here?"
BRAD: 
"what is this music and why is it trying to hurt us?"
EMILY: 
—but the first thing they'd probably say is "why is there so much kicking?"
[another long pause]
BRAD: 
There was a lot of kicking.
[another long pause]
EMILY: 
They're your friends.
BRAD: 
They're *our* friends.
[EMILY disappears into the bathroom, but her voice can still be heard through the open door]
EMILY: 
We met them through you. This is on your head.
BRAD: 
C'mon, are we going to do this every day of the trip?
EMILY: 
Every day until I'm back on dry land away from these maniacs, eating a real meal that doesn't have any flaxseed in it. 
BRAD: 
We both agreed to go on this trip, you know.
EMILY: 
That is not what happened.
BRAD: 
That's exactly what happened! Nik brought it up when we were all out at the bar - together - and he said they were going on this cruise, and because of their status they could sponsor two guests at a big discount. I said that it might be fun and good for us to try something new, and you said — and I quote — "we could do that".
EMILY: 
As a hypothetical! Like, "sure, we *could* do that!" I *could* join a cult, too! I *could* get a face tattoo! I didn't think that meant you were going to sign us up for it without checking back with me! We've been together this long and you can't tell when I'm being politely sarcastic? 
BRAD: 
[pauses] It's possible that I may have misread the situation.
[EMILY emerges from the bathroom, having changed into a robe and with a towel wrapped around her hair]
EMILY: 
Speaking of cults, I'm pretty sure that's what this whole thing is. No one should be this happy about working out and eating healthy. 
BRAD: 
It just seemed like it's been so good for them. I know some of it's ridiculous, but you've seen how much weight Nik's lost since they started doing this, and they both seem genuinely really happy.
EMILY: 
People in cults often are. 
BRAD: 
It's not a cult.
EMILY: 
Sure, sure, the comet's really coming. Listen, I'm fine with having to eat better and exercise. I recognize it as something we need to do. I just don't understand why we can't do it like normal people, suffering through it with quiet resentment. You don't have to act like you're thrilled to get up at 5am and do cardio and drink green smoothies. It's sick.
BRAD: 
I never thought I'd end up drinking kelp. Unless I was shipwrecked.
EMILY: 
Hey, shipwreck, now there's an idea. Maybe that's our way out of the last two days of this nightmare. We go out like the Titanic.
BRAD: 
Aren't many icebergs in the Caribbean. 
EMILY: 
Now, Brad, that isn't positive visualization, weren't you listening to Terri C's speech on reaching your goals in Spin-spiration class yesterday? Define your goals!
BRAD: 
You're right! I want there to be an iceberg.
EMILY: 
Visualize your goals!
[BRAD bounds over to the window, and feigns looking into the distance]
BRAD: 
I see an iceberg!
EMILY: 
Become your goals!
[BRAD spins back to face the room, puffs his chest and squares his shoulders proudly]
BRAD: 
I *am* an iceberg!
EMILY: 
Fulfill your goals!
[BRAD jumps onto the bed]
BRAD: 
I AM GOING TO SINK THIS SHIP.
EMILY: 
That's the spirit! Now get off the bed, you're sweaty.
[BRAD disappears into the bathroom, and EMILY sits down on the bed with a laptop]
EMILY: 
They'd better have gotten the internet back up. We've got one day to spare when we're back on land, and we're going to make it count.
[from the bathroom, the sound of a shower turning on can be heard. BRAD continues to converse with EMILY, loudly so as to be heard over the sound of the water]
BRAD: 
Are you checking on Husk?
EMILY: 
I'm trying to, if I can get this stupid thing to connect. It was a cruel tease having this trip depart from Charleston, you know. You're going to have us spend a week at sea eating acai bowls and grain-free bread, and you're going to make us travel through one of the best food cities in the world to do so? Sick. Sick! I bet they did that on purpose.
BRAD: 
They could've at least had us go through Miami. I'd have felt self-conscious enough seeing beautiful Miami people that I might've been excited to eat nothing for a week.
EMILY: 
[scowling at her computer] C'mon, dangit. 
BRAD: 
You didn't tell Nik and Linds why we're staying the extra day in Charleston, did you? I don't want them judging us.
EMILY: 
Oh, definitely not. I told Lindsay we were visiting your aunt who lives there. 
BRAD: 
Perfect. So, what's our plan of attack - we find biscuits and gravy for breakfast, Rodney Scott's barbecue for lunch, and then Husk for dinner? You think we can fit a fourth meal in there? I don't want to miss anything.
EMILY: 
I can't make any guarantees on dinner until I can get the stupid Wi-Fi to connect. We're paying $8.95 extra a day for this and it's not even working half the time! This is exactly why I didn't want to go on a cruise. Something always goes wrong. 
BRAD: 
Call the concierge, maybe we'll get some free kelp smoothies for our trouble.
[EMILY glares at BRAD as she reaches for the room phone]
EMILY: 
Hello? [she clicks the receiver several times] Hello? Oh, for crying out loud, now the phone is down too. This is it. This is where it starts. First it's the internet, then it's the room phone. Next thing you know? We're being interviewed by a local news crew a week from now, crying on the dock in foil blankets.
BRAD: 
It's June.
EMILY: 
If I'm going two days without internet I want a foil blanket. 
BRAD: 
That's fair.
[BRAD flops on the bed]
EMILY: 
So, I guess we're just hiding out here until lunchtime? [she retrieves a piece of paper from the bedside table and reads from it] We don't want to miss the… "non-toxic Taco bar". 
BRAD: 
I'm terrified to ask what that might mean.
EMILY: 
The taco shells appear to be uncooked collard green leaves. 
BRAD: 
[closing eyes] I am an iceberg. I am an iceberg. 
EMILY: 
Now, Brad, you know that iceberg lettuce doesn't have enough phytonutrients. You remember what Chef Paul said at the nutrition seminar yesterday, "the best machines run on greens"!
[BRAD makes a mocking attempt to smother EMILY with a pillow; she bats him away, laughing]
BRAD: 
Well, anyways, I'm not leaving the room until then. The second we step out on the deck, we're going to get ambushed by someone who wants to talk about our kettlebell swing form or our macrobiotic balance or our "gut flora" and I just don't have the stomach for it today.
EMILY: 
Stomach problems, eh? It sounds like you do need to work on your gut flora.
BRAD: 
I need to work on getting a gut full of pulled pork. Seriously, I've been wanting to go to Rodney Scott's for years, ever since we saw it on Food Network that one time. I just figured we wouldn't be going through South Carolina anytime soon, but naturally, I forgot about our propensity for taking wellness cruises. 
EMILY: 
Ooh, Food Network. Maybe there's something good on. We can imagine we're not trapped in this chipper nightmare. 
BRAD: 
Great idea. We can work on our visualizations. I'm going to want my stomach ready for when we land. 
[BRAD attempts to turn on the television; the screen is blank]
BRAD: 
… could you please get me a foil blanket?
[EMILY hugs him from behind]
EMILY [mock-dramatically]: 
We're going to get through this. We're going to survive. 
BRAD: 
This is ridiculous, though. I'm going to go see if I can find someone. If I don't come back, tell people I died for a noble cause.
EMILY: 
I'm going to tell them you slipped on a wet deck and fell overboard. People will think I murdered you, but they won't be able to prove anything, and I can probably sue the cruise line.
BRAD: 
That's even better.
[BRAD opens the door to the corridor, and as he steps out, nearly runs into KELLI, one of the ship's activity directors, She appears unsettled, but maintains a stiffly bright demeanor.]
BRAD: 
Oop, I'm sorry.
KELLI: 
My mistake! I wasn't looking. I hope you're having a Jubilee of a morning - it's another beautiful day out there! 
[KELLI starts to walk away, but BRAD stops her]
BRAD: 
Oh- miss, actually—
KELLI: 
Yes?
BRAD: 
The concierge isn't answering.
KELLI: 
Your suite is satisfactory, I hope?
BRAD: 
Well, the Wi-Fi's down.
KELLI: 
It's routine maintenance!
BRAD: 
Our phone is too—
KELLI: 
We *do* regret the inconvenience. 
BRAD: 
There's no TV signal, either.
KELLI: 
All very common this far offshore.
BRAD: 
... is something going on?
KELLI: 
Why, of course! [she consults her clipboard] Poolside power pump starts in fifteen minutes! You won't want to miss that - Terri's one of our most popular instructors!
BRAD: 
Oh, yeah, we took her spin class yesterday.
KELLI: 
Oh, you're thinking of Terri C — she leads Spinspirational Spirit. Poolside Power Pump is Terri B! You won't want to miss it! Now, I must apologize, but I have to rush off. Please, call the concierge if you need anything!
[KELLI rushes away]
BRAD: 
The concierge isn't answ- miss —
[BRAD steps back into the room, where EMILY is reading a magazine]
EMILY: 
You're alive! 
[EMILY picks up the phone]
EMILY: 
Nigel, cancel my insurance claim. [she feigns an ominous look at BRAD] For now.
BRAD: 
That was odd.
EMILY: 
Everything here is odd.
BRAD: 
No, I mean… they're all so cheery here all the time, but she seemed nervous. Like something might really actually be going wrong on the ship. 
EMILY: 
Okay, knock it off. We've both been joking about cruise ship disasters the whole time, but don't you think you're getting ahead of yourself?
BRAD: 
Maybe. I don't know how to explain it. It's just that, every interaction I've had with these people so far this week, they seem like they're genuinely happy to be here, genuinely excited about everything that's going on. Never stressed or tired, never just putting on a happy face just… actually happy. 
EMILY:
Right, I know. It's unsettling.
BRAD:
Well, the activity director woman just now — she seemed like she was putting on for me. I think there's something she wasn't telling me. 
EMILY:
I'm sure it's fine.
BRAD:
Since when are you the voice of optimism?
EMILY: 
Since I got ten minutes to sit still on this bed in a robe. I've found my core. 
[there is a knock at the door, and BRAD opens the door to see their friends, NIK and LINDSAY. They are dressed in brightly-colored, form-fitting athletic gear and look well-rested and happy. They are each holding green smoothies in biodegradable cups]
NIK:
Whew, I always feel great after yoga, don't you? I love what Cabana Fitness does with it too. 
LINDSAY:
The kicking really loosens up your hips.
NIK:
Hey, Em, why aren't you dressed? I thought we were all heading up to Poolside Power Pump?
BRAD:
Oh, ah, Em's not feeling great, I think it's—
EMILY: 
I was hit by a car on the way back from yoga. Damnedest thing, really. 
NIK:
You guys crack me up. C'mon, get dressed! It's gonna be great. 
LINDSAY:
Terri B's one of Cabana's most popular instructors. We do her videos all the time at home. You really feel it after her sessions.
NIK:
Besides, we want to work up a good appetite! You guys are into tacos, right?
BRAD:
Listen, uh, have you guys noticed anything odd going on today?
NIK:
Odd? Like what? 
BRAD: 
Well, like the internet, phone and television all going out at once?
LINDSAY:
Are they? I guess we hadn't even tried to use them yet today. We did our normal Wakeup Workout in the room before breakfast, and then journaled and meditated until yoga, and then we hit the smoothie bar before heading over to—
[EMILY, annoyed, cuts her off]
EMILY:
Brad thinks the staff is acting weird. Personally, I'm not sure how you'd know the difference.
NIK:
Oh. No, I guess we hadn't noticed anything, but we'll keep an eye out. Are you guys not having a good time? I was really hoping you'd enjoy the trip. 
BRAD:
No, no, we are, we're having a good time, I'm sorry. I must be overreacting. Maybe it's just seasickness. I bought some of those patches before we left, I should see if that makes a difference.
LINDSAY:
Scopolamine? I wouldn't recommend it unless you want to risk tachycardia or arrhythmia. 
[BRAD stares blankly]
NIK:
Hon, not everyone speaks science.
LINDSAY:
You shouldn't rely on pharmaceutical solutions when nature has given us better, cleaner, healthier solutions than what Big Pharma wants to charge you for. Green apple and ginger will alleviate your symptoms; you should talk to Ricardo at the smoothie bar. He's got a great Seasick Soul Smoothie recipe; the electrolytes in the kelp should help with any dehydration. In the meantime, acupressure can help. Here, give me your palm. 
BRAD:
I'll be fine, I don't think—
LINDSAY:
Palm.
NIK:
She doesn't take no for an answer, dude. Give her your palm before she takes it from you.
[BRAD offers his right hand, and LINDSAY turns it over so his palm is facing up. She begins rubbing his palm and wrist firmly with her thumbs]
BRAD:
Heh. Heck of a grip you've got th— OOH. Ah. That's pretty hard—
LINDSAY:
Quit whining and trust me. 
EMILY:
While you're in there, he talks in his sleep. See if you can do something about that.
[LINDSAY continues for a few more seconds, despite BRAD's obvious physical discomfort]
LINDSAY:
There. That should set you up until you can get up to see Ricardo. [she checks her watch] We've got to make it up to the pool. 
NIK:
We'll see you guys at lunch? Come dressed, we can go straight to Kettlebell Karma after that.
EMILY:
Hey, guys? I hate to interrupt, but… does this look strange to you?
[EMILY has leaned over in bed and is looking out the window; the others step further into the room so they can see what she is seeing]
NIK:
Wow, that's a lot of birds migrating. Nature's really magnificent, isn't it? The birds just all inherently know where to go and when, and they can cover thousands of miles. It should be a lesson to us, you know -- you listen to your body, and you can be capable of incredible thi-
LINDSAY:
It's not any sort of migration season right now.
BRAD: 
We're hundreds of miles offshore.
EMILY:
And they're flying *out* to sea.
NIK:
[pauses] … what do you think is going on?
To be continued…
— Scott Hines (@actioncookbook)