Looking back, looking forward.
The year in this newsletter and other things.
Hello! It's another Friday at The Action Cookbook Newsletter, and with the end of our first year in sight, it's time for a quick look back and a look ahead.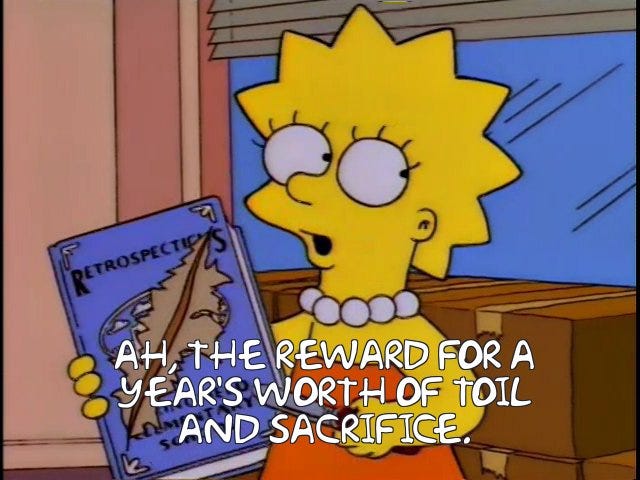 This newsletter started small — I originally launched it to support a podcast project that, while I'm proud of what we were able to do, proved unsustainable from a production standpoint. When that project ended, in parallel with the cessation of my five-plus year run as a contributor with the now-shuttered college football site Every Day Should Be Saturday, this became my primary writing home.
I'm proud of what I've been able to build here so far, and beyond thrilled that nearly 1,400 people have subscribed as of this writing. I have big plans and big goals for this newsletter as we go into 2020, and I hope you'll stick around to see them with me.
Though the newsletter content varies on Mondays and Wednesdays, Friday newsletters are the red meat, fun stuff — recommendations of recipes, cocktails, books, music, and other things, as well as a weekly collection of reader-submitted dogs. Since a lot of people have asked, I'm going to use this to recap some of what we've featured in those this year.
7) FOOD: The Kentuckiana Hot Loin and others
The most popular thing I've done so far this year was suggest the melding of two regional food specialties -- the Indiana pork tenderloin sandwich and Nashville Hot Chicken seasoning. The Kentuckiana Hot Loin has been made and enjoyed by dozens of readers by my count. You should check it out in the November 8th email.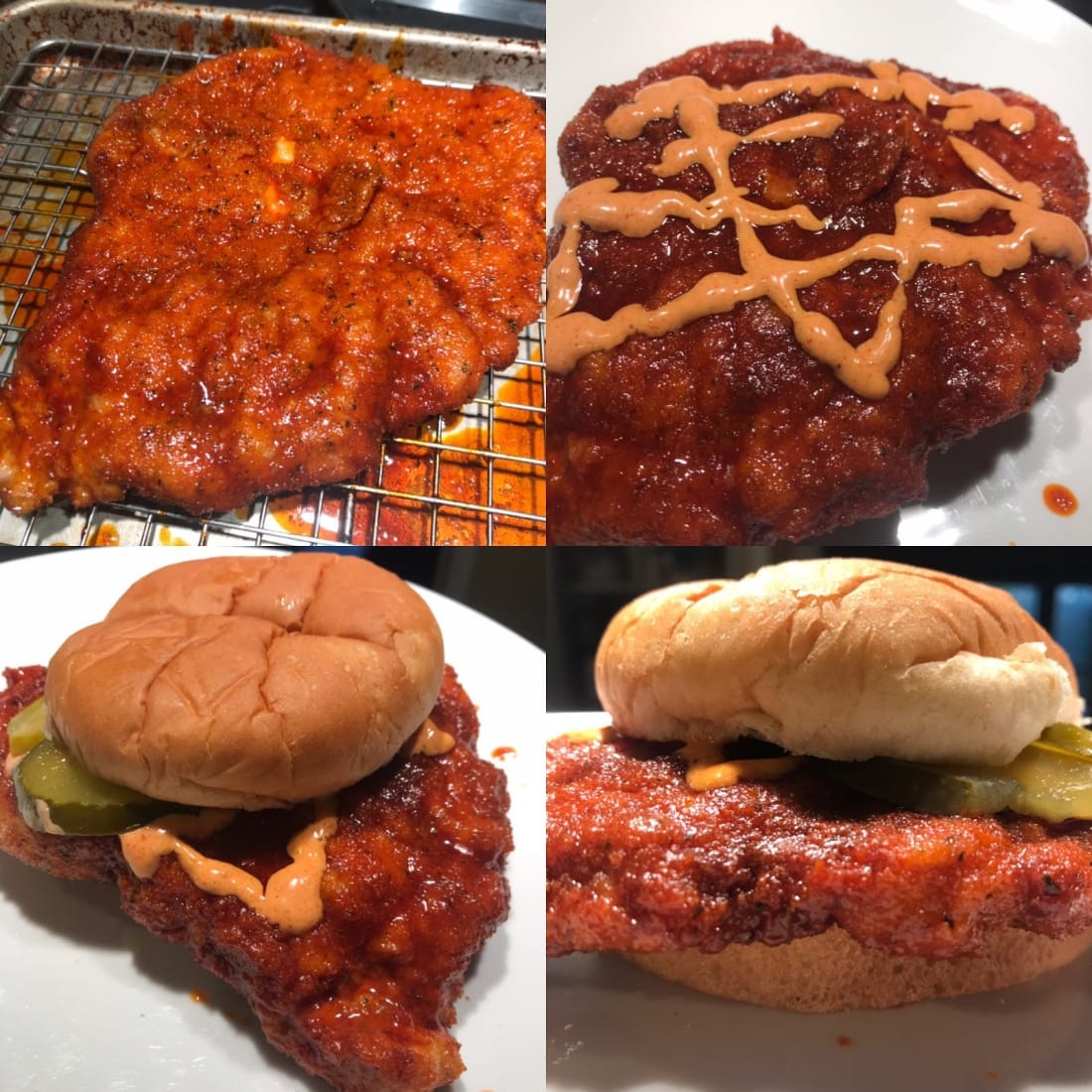 Other foods featured:
6) Cocktail Hour
I've gotten on a real cocktail-making kick this year, and nothing I've made was better than The Gin Rocket, a complex and bright combination of gin, lime juice, arugula and fennel.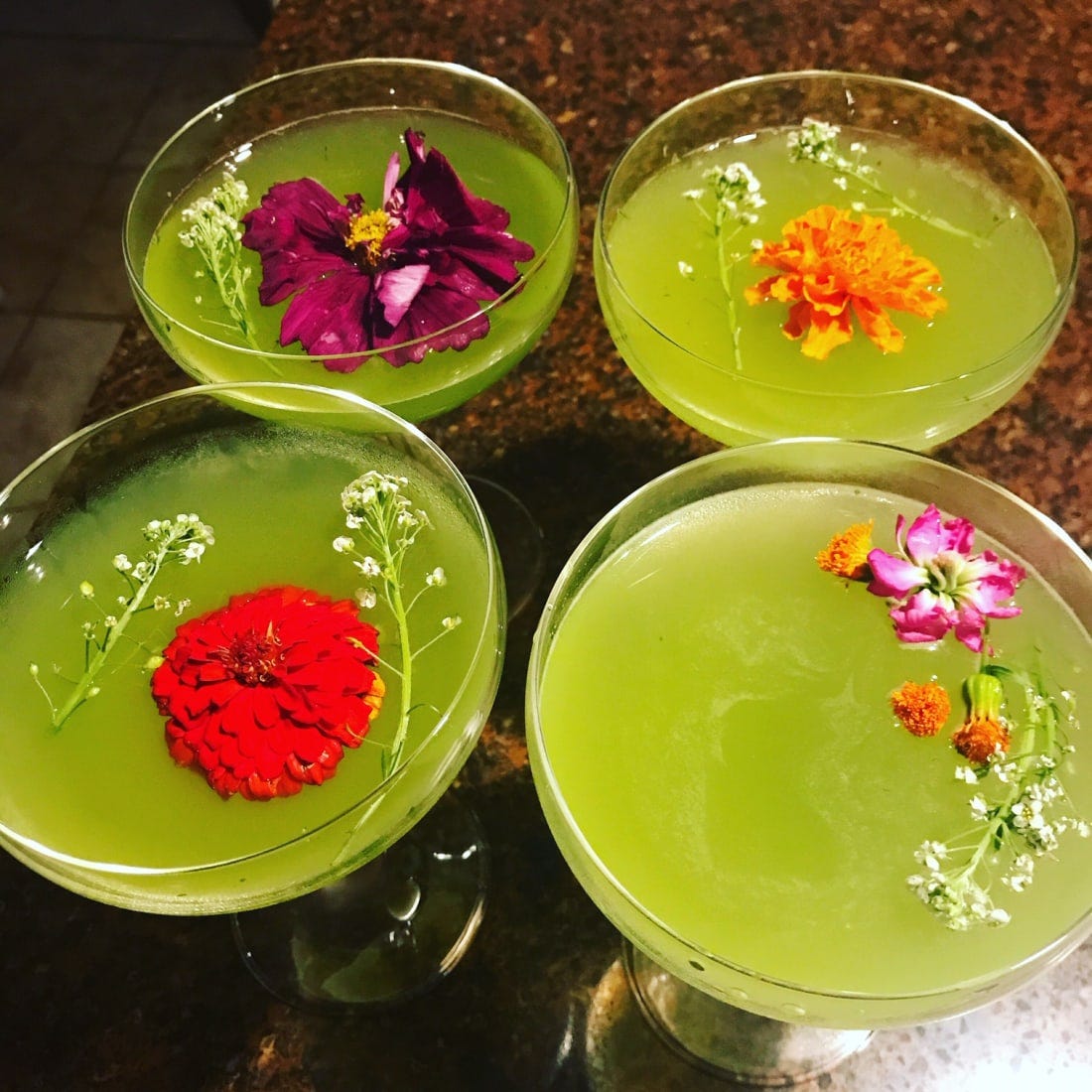 Also, I didn't make The Gin Rocket; my friend Kaylyn made it on a visit to our house, and I must stress what an awesome move it is to show up at someone else's house and make a kickass cocktail. Many of these cocktails, including The Gin Rocket, are found in Maggie Hoffman's book The One-Bottle Cocktail, which I strongly recommend, but you can also follow along on my journey in the links below. The Gin Rocket was in the August 30th email.
Also featured:
5) What we've listened to
I'm not going to link all of these, but every week of this edition has featured a music recommendation. There's probably nothing I've enjoyed more than Sturgill Simpson's powerhouse album SOUND & FURY:
The rest, with absolute favorites bolded:
YBN Cordae — The Lost Boy

Jade Bird — Jade Bird

Jack Harlow — Confetti

Little Brother — May The Lord Watch

Over The Rhine — Love & Revelation

EARTHGANG — Mirrorland

The Highwomen

Red City Radio — SkyTigers

The Commonheart — Do Right

Orville Peck — Pony

Soccer Mommy — Clean

American Football — LP3

The Regrettes — How Do You Love?

Ezra Furman — Transangelic Exodus

Oso Oso — Basking In The Glow
4) Now that I've told you all about my favorite music, it's time to get really self-indulgent:
Okay here's the part where I share my favorite things that I've written all year. By my count, I will have published a mildly startling 195 unique posts on the internet in 2019. I preface this by saying that I have almost never liked a single thing I've written, and so me considering these the "favorites" is purely on a sliding scale.
Anyways, here's this.
The Future of the American Ballpark — Thanks and credit Louis Bien and Graham MacAree at SBNation, who took on my pitch to talk about the future of ballpark architecture, then encouraged me to go wild with it. As a practicing architect in my real life and a lifelong appreciator of ballpark architecture, this one was really special to get to do.

The Kentucky Derby Is Louisville's 2-Week Bender: My other big feature for SBNation, I spent the weeks approaching the Kentucky Derby discussing how it upends life in my adopted hometown of Louisville, suspending normal life and spawning a number of cottage industries.

On Labor Day — minor league baseball, summer, and appreciating my kids' fleeting moment of youth.

Homegoing — on Ohio State-Michigan and finding a place that feels like home.

Are You Ready? — on parenthood and how you'll never be ready.

The Sports Internet Mattered — on the end of Deadspin.

The Big World — taking my kids to their first football game.

The Finish Line Doesn't Change You — on running, milestones, and the ongoing struggle.

The Story Changes — on Daniel Hudson and becoming a different kind of hero than you'd pictured.

September 21, 2002 — My closing move for Every Day Should Be Saturday, where I spoke of the day I almost died going to a football game where my team almost pulled off the impossible.
3) Okay that was gross let's talk about other people's work
Here's some of the best things I've read this year:
"The Line of Fire: Gun violence, high school football and what coaches are doing to keep their players safe" by Natalie Weiner
Extra Points with Matt Brown — the newsletter that inspired me to start a newsletter, an excellent breakdown of topics that might fly under the radar in college football
"The Ticket: Sinners, Scalpers and the Search for God: One man's descent into the underworld of sports" by Allen Goldenblue
Pretty much everything by Amanda Mull at The Atlantic, who seems to have her finger on the cultural pulse better than anyone? Read her piece on tomato season, then go from there.
"Greetings from Tatooine, Arizona: While my father died in a galaxy far, far away, "Return of the Jedi" began filming a few miles from my house" by Erin Keane
"The Art of Sticking Around in the NBA" by Dan Devine
"The Choice Not To Have Kids Wasn't Hard, But It Came With Unexpected Changes" by Helena Fitzgerald
"You're Going to Have to Run Faster": How Football Neglects Black Coaches by Tyler Tynes
"Why The USWNT's Open Queerness Matters" by Kim McCauley
"The Adults In The Room" by Megan Greenwell
2) Also, books:
I've recommended a lot of books here. Again, I won't link individually, but I will encourage you to patronize independent booksellers like Louisville's excellent Carmichael's instead of Jeff Bezos's world domination scheme.
Books recommended this year:
Every Anxious Wave by Mo Daviau

The Fifth Season by N.K. Jemisin

The Great Alone by Kristin Hannah

Invisible Cities by Italo Calvino

The Sympathizer by Viet Thanh Nguyen

Pachinko by Min Jin Lee

I'll Be Gone In The Dark by Michelle McNamara

American War by Omar El Akkad

The Association of Small Bombs by Karan Mahajan

The Leavers by Lisa Ko

Wolf In White Van by John Darnielle

Her Body and Other Parties by Carmen Maria Machado

The Death and Life of the Great Lakes by Dan Egan

Zone One by Colson Whitehead

Little Fires Everywhere by Celeste Ng

Homegoing by Yaa Gyasi

Less by Andrew Sean Greer

Station Eleven by Emily St. John Mandel

Life After Life By Kate Atkinson
1) And now, the best dog of the year.
Every week, I make an effort to include dogs submitted by readers — sometimes one, sometimes as many as seventeen — to send us into the weekend on an unabashedly positive note. I've still got a little bit of a backlog, but please, send me your dogs. (And if you've sent me yours and I haven't run it after a while, nudge me. I'm not terribly organized.)
Today, though, I'm going back to the dog that I build my modest social media following on in the first place, my Pembroke Welsh Corgi, Holly, who turns nine years old on Monday.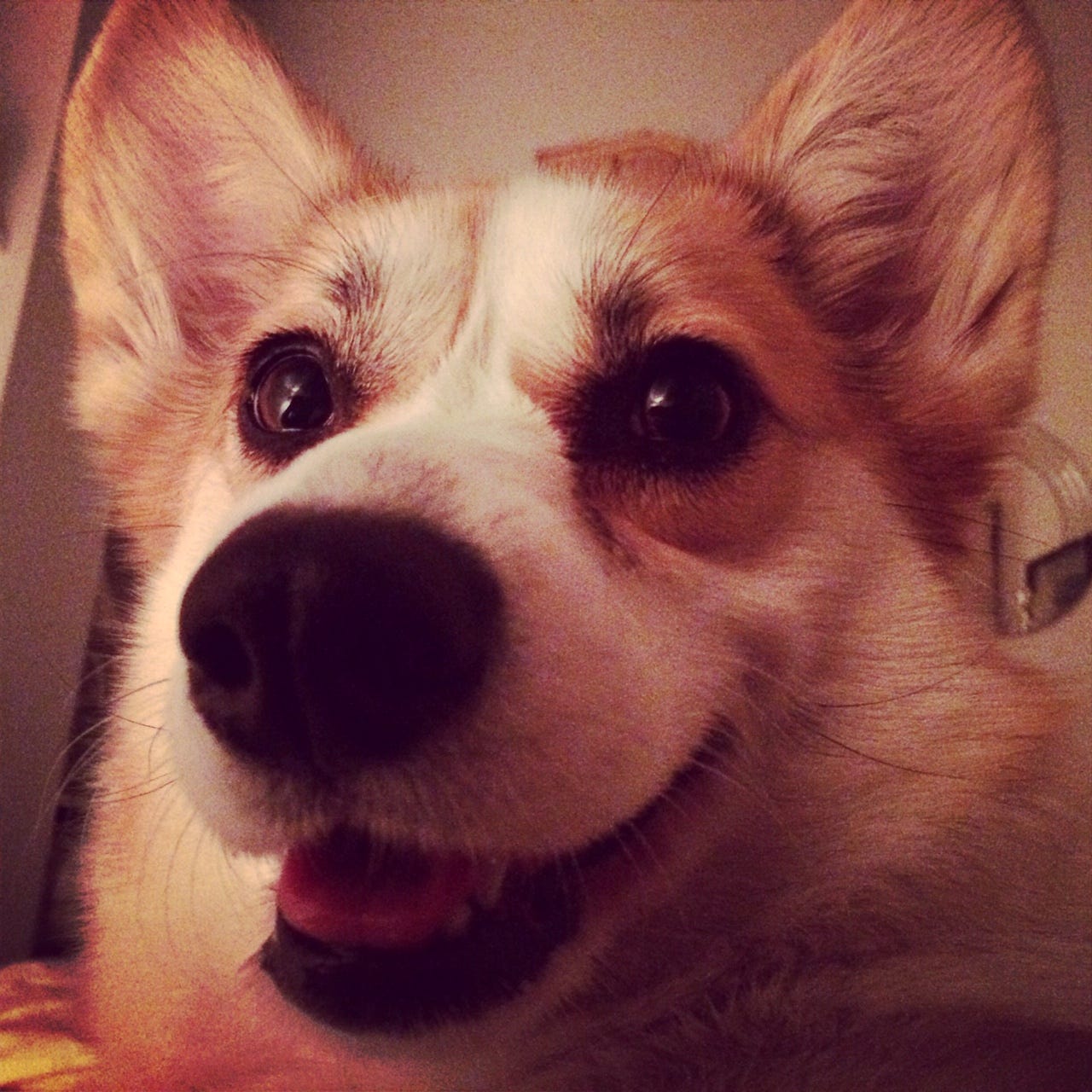 Happy birthday, Holly. We love you, and I couldn't have gotten all those twitter followers without you.
Thanks for reading and supporting The Action Cookbook Newsletter. I look forward to taking on the new year with you all.
— Scott Hines (@actioncookbook)